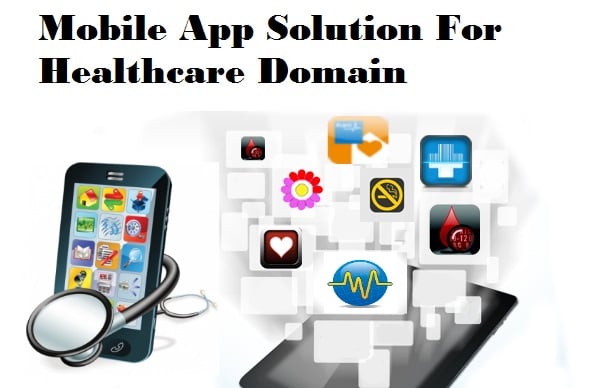 Mobility insights for healthcare industry
Mobile app technology has touched all walks of life and all domains of industries. Mobile applications have influenced industries from various domains. It has helped in process automation and better management of the businesses belonging to the variety of industrial domains. Medical and healthcare domain is one such domain, which is continuously transforming with the growing mobile app technology.
Mobile innovation has already penetrated the medical and healthcare domain with devices like smartphones and tablets. Patients are now able to take the consultation from the comfort of their homes, they can meet the medical practitioner virtually and get the prescription filled using their mobile devices. Now the services provided by hospitals and medical practitioners are not confined in walls of hospitals but are now more accessible with user's own devices in a user-friendly manner.
Mobile solutions being used in healthcare industry
Mobile app solutions are increasingly being adopted by physicians, medical facility managers, doctors as well as patients. Mobile apps development for healthcare industry has specifically helped more into the clinical care operations. Developing mobile apps for the medical domain has helped in improving the patient care, enhancing the efficiency of doctors and healthcare providers and minimizing the complexity.
Mobile app solutions for Doctors
Mobile app development for healthcare professionals and doctors have proved to be a great tool to make their services reach places and make it more affordable. Due to lack of well-qualified professionals and economic resources, mobile apps for healthcare providers have made it possible to make the healthcare services reach to the maximum population. As usage of smartphones and tablets is growing among the population irrespective of their economic strata and demographics, mobile app solution for healthcare services is a great way to connect with patients and establish a better bonding.
Healthcare mobile app development will also help in accelerating the decision-making process for the doctors, as they will be able to access all reports and data on their own device from the remote location. As it is possible to automate other administrative processes with mobile apps for hospitals, it reduces the amount of time required to complete the administrative tasks. Medical apps also help medical professionals to collaborate on the patient case, some recent updates within the industry, etc.
Mobile app development for healthcare managers – admins:
Professionals or facilitators associated with the healthcare domain such as administrators and nurses will also get the benefits of mobile app development for hospitals. These apps assist administrators in scheduling and manage appointments, manage availability of doctors, maintenance of internal staff and their regular activities, room availability, insurance clearance management, etc. The resource management in the hospital or medical facility is crucial which can be done by using mobile apps to track the resources, stocks. This will prove useful during the crucial times of crisis management or medical emergencies.
Mobile apps having patient interface
Medical apps having patient interfaces are important for establishing a connection between the doctor and the patient. Patients can get the instant medical assistance using medical apps for consultation with medical professionals. Healthcare apps with patient interfaces also allow patients to access their reports and keep them handy to be tracked anytime. Patients can also receive the tips and instructions from doctors for wellness management.
A sneak peek into some of the mobile apps developed by Krify for medical/healthcare domain
My Period Tracker
My Period Tracker is an innovative iPhone and Android app developed for Gynaecology domain of medicines. This app helps women that help them track their menstruation, ovulation and other changes. A user can also note down the symptoms associated with the menstruation within the calendar so that there is no gap in explaining the problem when a user next visits to doctor. The app provides alerts to the users as per the dates set for contraception, fertilization period, etc.
Invisible Braces Scan is an informative and interactive medical app. This app has been developed for the Dental domain. It educates patients on using invisible braces for teeth straightening. The app allows patients to upload scans or pictures of their teeth to check whether they are suitable to go for Invisalign treatment, which is invisible braces for teeth straightening. The report is then sent to qualified dentist and dentist analyses whether it is suitable or not. The final conclusion is conveyed to patients and then patient decides whether to take the treatment or not.
Ahora Doctor is a common platform developed to adapt the needs of people in the 21st century. It allows patients to consult the doctors remotely and lets them talk to the doctors from the comfort of their home. Thus it saves the patient from waiting for long in hospitals and getting exposed to germs. Also, it avoids the travel and the associated hassles for small kids and elderly people. Patients can choose and schedule the appointment and can take the video consultation with the doctor.
Krify has an extensive experience in developing medical apps that have helped healthcare professionals to bring transform the way healthcare services are provided to patients. For developing an innovative healthcare mobile app, get in touch with us.