We all seen Virtual Reality Apps Development from past decade but still those are still in progress to reach a normal human being in advanced technology.
Krify Love to talk about everything related to Virtual Reality which is now banging a storm in mobility user world. Every research on virtual reality included with applications and software are really added value for human being in future mission 2020 like seen in awesome animated tech movies.
Let's know more now about virtual reality…
You know Virtual Reality Gaming – Horror Games Development:
Virtual reality has already become the passion of the game lovers to play with and Virtual Reality Game developers are concentrating on the same with a different concept of Horror games development around, to win the success very impressively with creative mind as few more game concepts are already banging with super hero concepts in virtual reality game modes. Checkout a horror game developed for Resident Evil 4, 5, 6 for Xbox.
Did you ever played an Innovative virtual reality – real time game Pokémon Go?
The Latest application raised app store revenue 50 times in a very short span with incredible count of Pokémon go app downloads.
How Virtual Reality apps adding value to Business?
The next generation developers are being working with the real time virtual reality apps development Apart from the gaming applications, the next generation developers are working on the real time virtual reality apps development for businesses, to take them next level of success.  This picture shows simply why even a small store needs mobile development for business success? to offer a friendly guide path way to the user to his lovable item in store. Check out this pic.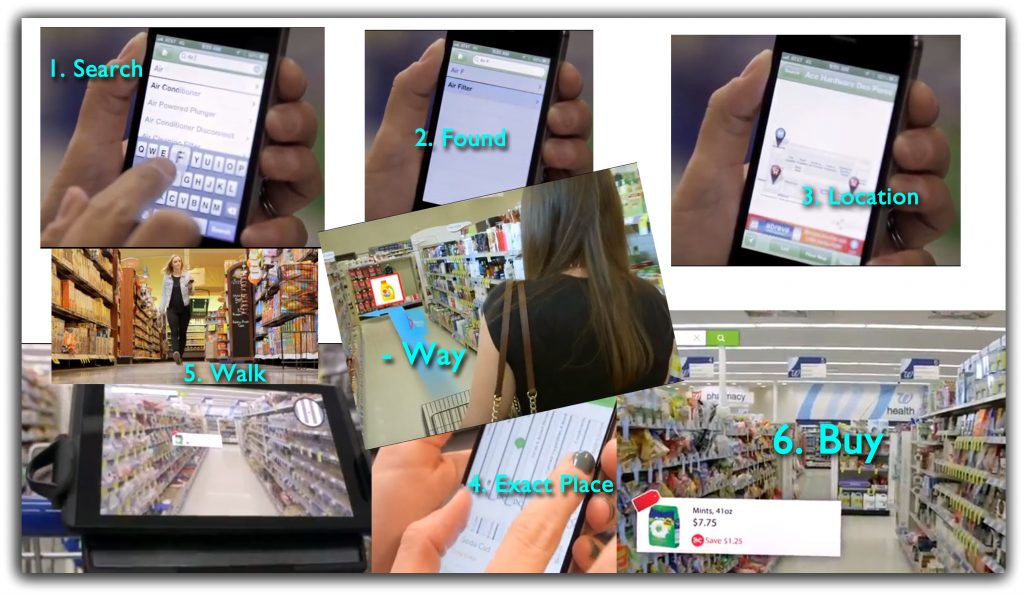 What is the reason behind the engagement of human being – virtual reality applications?
Well the answer for this from experts, is still forbidden but we can say it what results exhibits – the modulation – "human being love the dreaming world instead of a real world" the outcome with virtual reality giving us the real time dreaming world for fun, joy, experience, feel and more.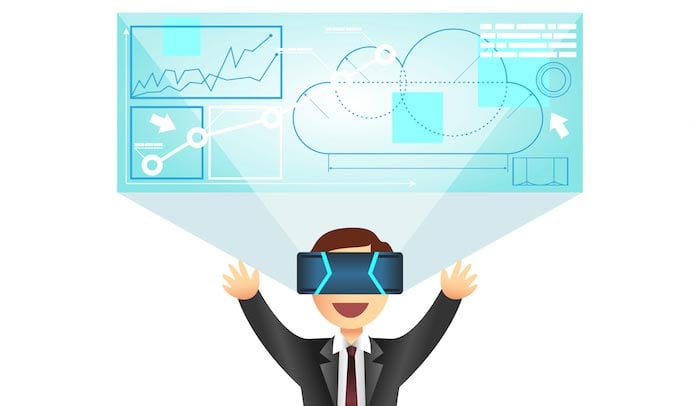 Coming back to the top apps in virtual reality development – the immersive computing platforms are going to play the future role in virtual development.
We already know that "3D- Website and Apps Development is going to shore around apart from virtual reality" now the expectations are a bit high. By the Immersive power of the computing platforms – developers like windows themselves looking to turn virtual reality audience and businesses heads towards them with advanced concepts with virtual reality operating system development instead of flat Operating system.
Do you know how we are going to experience virtual operating systems soon by windows and Mac?
Simply by the mixed reality functionality enables you to see your genuine hands and devices like a keyboard, mouse, virtual devices which are already available now in the world for a common users. As the whole experience come as follows while you interact in a 3D world with envelop Virtual Reality in desktop.
We all know this is a more and more competitive market. Early we have technology like Microsoft's Augmented Hololens by Microsoft, Desktop is without monitor possible with Virtual Reality Device in future, Rift Valve's Steam Desktop Theater and other concepts are already experimenting one to one as competitors.
The rise in Virtual reality developers in way that they can do miracle with it. I'd like to show the top virtual reality website that your business going to need it in feature mostly helps startups and #markting promotions enterprise's.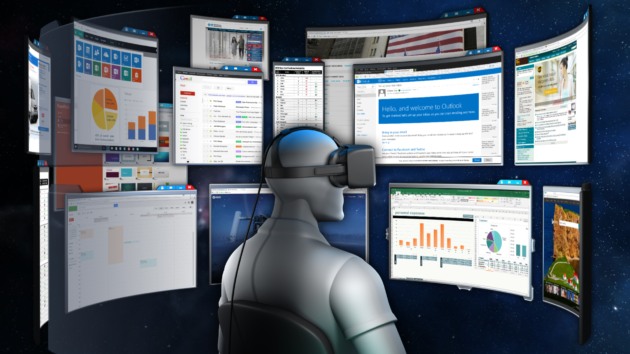 There are many more things on VR than one we love and proud to say 'Krify is one of top virtual reality website and mobile app Development Company with experienced developer's team.
Get in touch for your next in business expansion. We guide to you develop your business to achieve storming success…