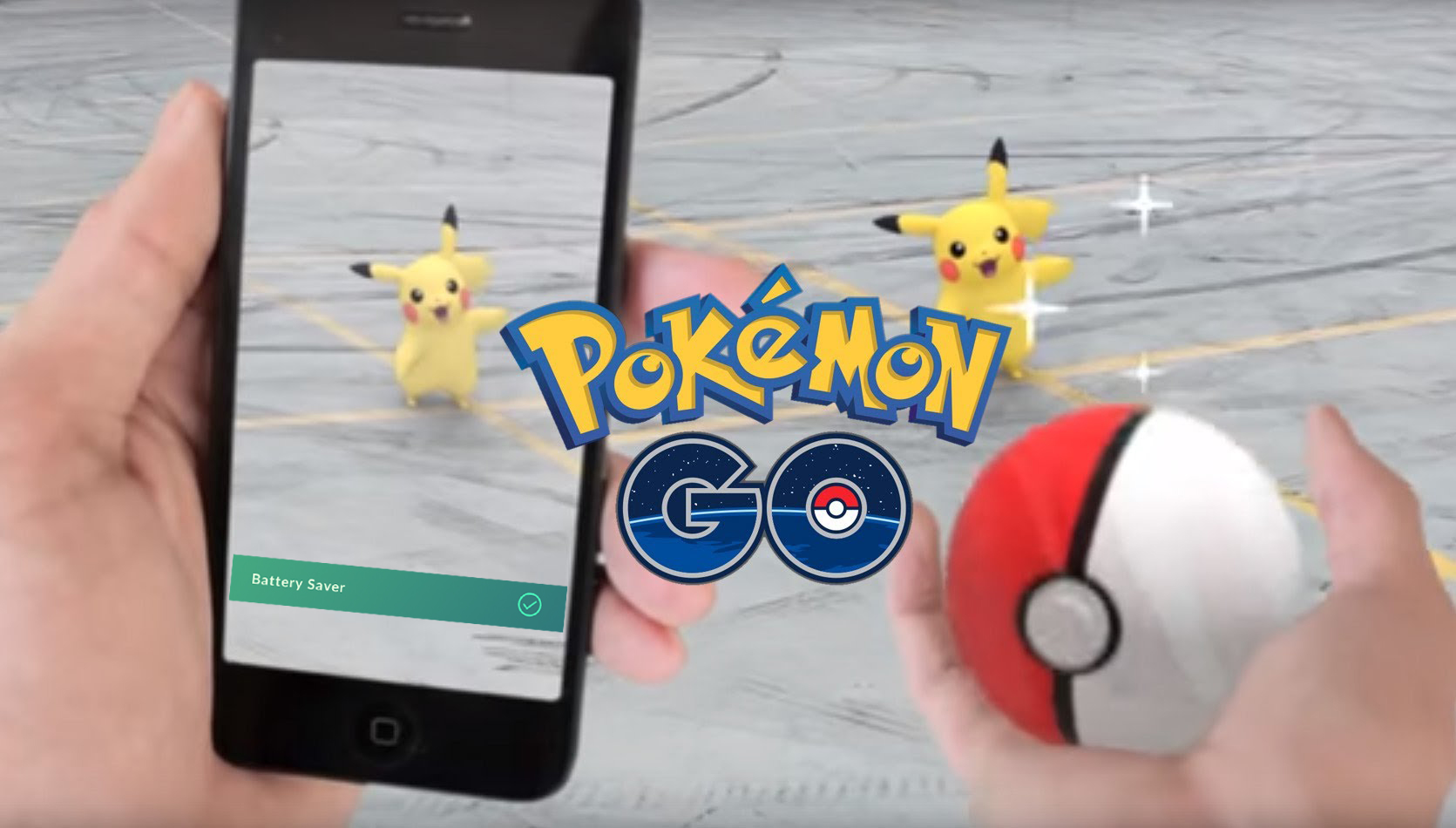 With the launch of Pokémon Go – a new, location-based and addictive Augmented Reality (AR game) – is receiving an overwhelming response from all over the world. It was launched in early July 2016 and became a massive phenomenon. Rapidly, it became extremely popular, with its initial launch in US, Australia and New Zealand. It has brought the storm among the Augmented Reality game developers. On one hand many Pokémon like app developers are still struggling for best product, on the other hand Apple has tagged the Pokémon Go as the most downloaded app in its first week, among all the apps present in App Store. Till date it has been launched in 31 countries and there is a meteoric rise in its popularity, even in the countries where it is yet to be launched officially.
What Pokémon Go is all about?
Pokémon Go has been developed by Niantic Inc. an American Software Development Company based in San Francisco. It is available for both iOS and Android devices.
To start playing this game, player has to select the avatar and one team. Then players have to search for the virtual Pokémon characters that pops up at various places like restaurants, office spaces, museum, play grounds, etc. Players can score the points if they capture the Pokémon with a finger's flick on the screen. If player is playing the game in AR mode, they can throw the virtual ball towards virtual character. There are various other scoring points in the game that are fun and exciting.
This popular Augmented Reality gaming app uses GPS and camera of compatible devices, using which players can capture, battle and train virtual creatures called as Pokémon. These appear on mobile screen as it appears in real world. Pokémon Go is available for free to play and it also supports in-app purchases for additional amazing and exciting gameplay items.
Checkout this introductory video from Pokémon Go to understand the amazing gaming experience it gives.
Pokémon Go has popularised the location based gaming immensely. Similar Augmented Reality based gaming or AR games with other concepts can be developed that have great engagement potential. For developing Pokémon Go app clone, it is important for Augmented Reality game developers to have the systemic knowledge and understanding of such games. Having knowledge of coding for location based apps, GPS based apps and other integral features of gaming apps will help in working on Pokémon Go app clone development.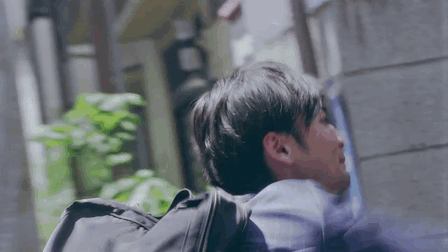 Adding Augmented Reality mode to your gaming app is easy as long as you are using phone's camera. AR is an important aspect of Pokémon Go. Replicating the experience of Pokémon Go is probably not easy but definitely possible with using AR gaming framework wisely.
AR app development toolkits
Various AR tools and augmented reality gaming framework are available as free as well as commercial. These AR tools and frameworks can be used to build Augmented Reality apps for smartphones, smart glasses, tablets, iPads, laptops, etc.
Some open source tools are available!
AR ToolKit  is a dual license C-library that can be used in augmented reality app development. It is a widely used open source AR toolkit in AR related projects.
Goblin XNA is also available an open source for augmented reality app development, emphasizing games.
GRATF (Glyph Recognition and Tracking Framework) provides a library for localisation, pose estimation of optical glyphs in still images & video files and recognition.
BeyondAR offers resources for developing augmented reality mobile apps, provides geolocalization on smartphones and tablets.
DroidAR is a Mobile Location-based augmented reality framework for Android.
Mixare is an open source augmented reality engine that works as an autonomous application and for development of other implementations. It is available for both Android and iPhone augmented reality based app development.
Commercial or Paid tools for Augmented Reality app development
Wikitude is a one stop AR solution that includes image recognition and tracking, video overlay, 3D model rendering and many more interesting features. Wikitude SDKs are available for all, whether you want to build AR apps for Android, iOS, Tablet, Smartphone, Smart Glasses, Cordova/PhoneGap, Xamarin and Titanium as well. The Wikitude SDK is the first AR SDK that provides JavaScript API to develop augmented reality experiences.
Catchoom Augmented reality SDK allows you to put CraftAR in the app. It provides easy to implement AR SDK that brings augmented reality experiences in your app automatically. It is available for iOS and Android apps and plugins for cross-platform app development with PhoneGap and Cordova is also available. A Unity Augmented Reality SDK is available to plug into the Unity3D editor.
Compatibility with OS and devices
The Pokémon Go has been optimised for smartphones only and not for tablet. Compatibility for tablets and iPads cannot be guaranteed. It may or may not be compatible for devices that are connected to only Wi-Fi networks and without GPS capabilities. It is compatible with iPhone versions 5, 5c, 5s, SE, 6, 6s, 6 Plus, 6s Plus and iOS versions 8 and 9. It is not compatible with 5th generation iPod Touch devices or iPhone 4S or earlier versions.
Among Android devices, it is compatible with devices having 2 GB or more RAM and for Android versions 4.4 to 6.0. It is not compatible with those Android devices which use Intel Atom processors.
Medical professionals are claiming some health benefits out of Pokémon Go!
Some medical professional quoted that playing Pokémon Go could improve health of players, as players need to physically travel to explore the game's map and visit PokéStops or cube and gyms.  Also, using AR mode, PokéBall must be thrown to capture the Virtual pet/animal by tapping on the ball and flicking it up towards the Pokémon.
It may also help in improving player's mental health status as player get involved in the game actively.
Controversies associated with Pokémon Go
The game is reportedly causing accidents as players are getting distracted on roads. It is even distracting the people while driving. The recent news claims that two boys fell into the cliff, as they could not watch out the cliff as they were involved in the Pokémon Go game in their smartphones.
It has also been claimed as public nuisance at some locations as players start creating nuisances while searching for Pokémon characters in public or private places too.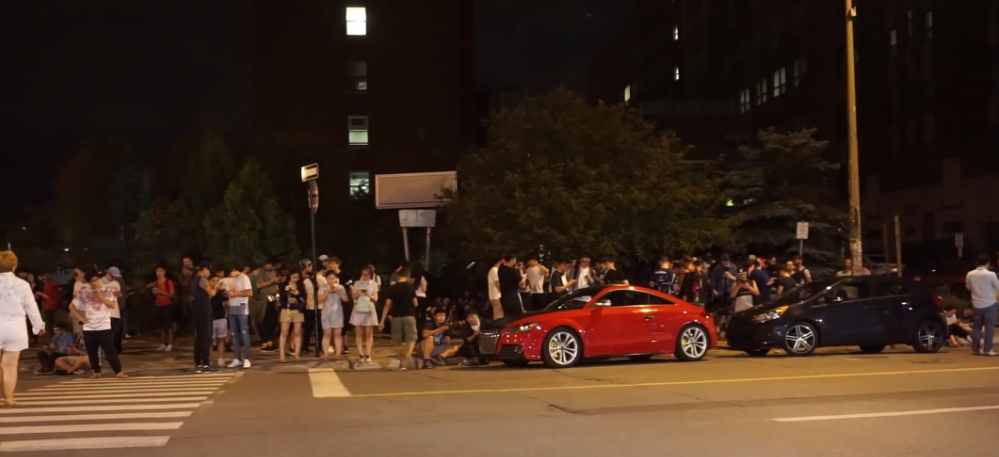 Figure:  Pokémon Go players causing public nuisance
Pokémon Go is not available officially in all countries
Japan is the only Asian country where Pokémon Go has been released officially. But the game is already popular among all over the world and so in Asian countries like India. The unavailability of official version of Pokémon Go has led curious gamers to go for Pokémon Go's APK file that is available online for installation. Gamers are installing it with fake billing address that has also led to crashes in official regions.
The official release date of Pokémon Go in India is not available yet but developers are going for Pokémon Go clone development and for Pokémon Go like game development.
What's next for Pokémon Go?
The next planned activity for Pokémon Go is to launch Pokémon Go Plus, an optional companion Bluetooth wearable device, which will alert players when any Pokémon is present nearby.
To maintain the insane momentum of the game, Niantic Lab founder, John Hanke, has announced new additions like more Pokémon critters will make their way in the Pokémon Go. The makers are still working on trading and training features. Further customisation of the in-game PokéStop is also expected. Hanke also suggested other customisations at these PokéStops like a monster healing Pokémon Centre.
John Hanke has also revealed that the company is planning to add various new features, among which the first one is 'the ability to trade the little critters between players'.
It is the right time to put the plans of developing Pokémon Go kind of gaming app at right place. Similar games keeping two important functionalities intact i.e. location mapping and augmented reality. Enduring popularity of Pokémon can be the most important driving point of new Pokémon games' success.
Krify is a leading software development company based in India and UK. Our core competency include web, mobile, wearable app and games designing & development. Digital Marketing and SEO are also part of our core competency. Our expert and experienced team of game developers can shape your idea into a beautiful augmented reality game. Contact us today to convert your idea of augmented reality game into an innovative and popular game.
Lets check out how the game is played and how its stages advances.