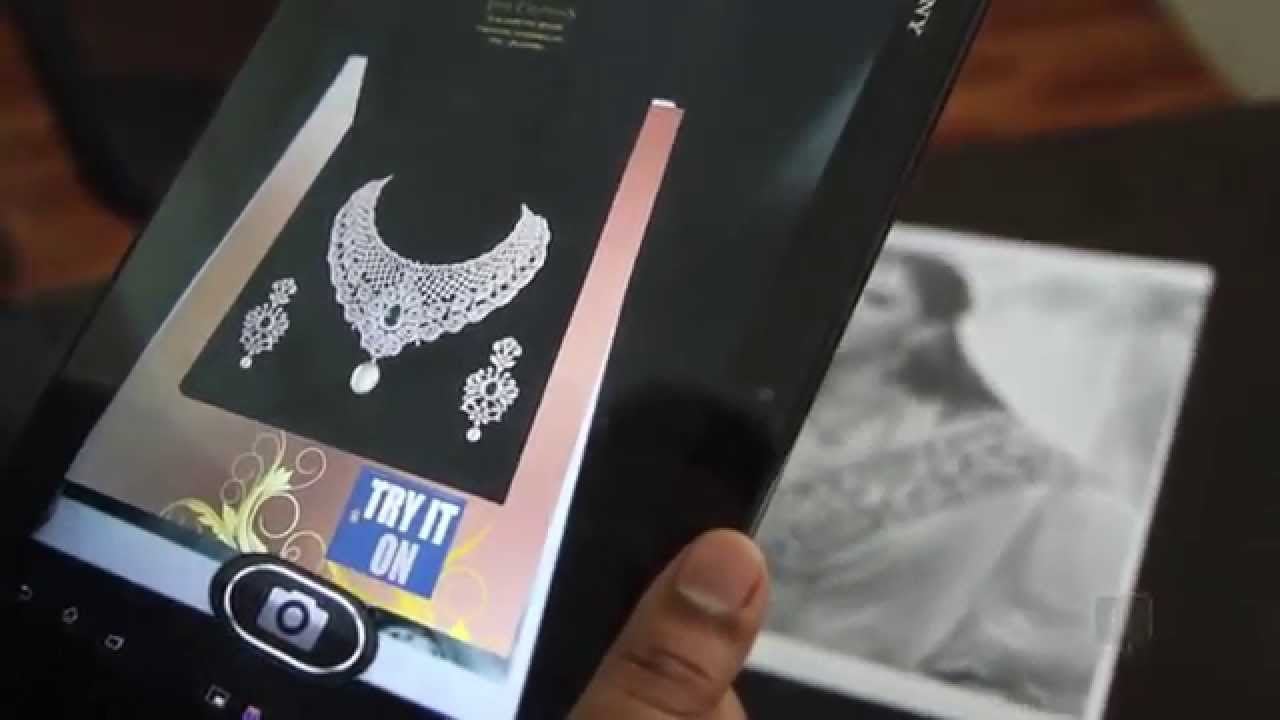 The power of mobile app is visible in the way every business is following the mobile trend. An effective mobile strategy not only involves a mobile friendly website but also includes owning a mobile app customised and optimised for your business growth. Mobile app are helping businesses to stay ahead of the game and taking them to the next level.
Few pioneers in the Jewellery industry has already ventured into the mobile app frontier. Understanding the importance of mobile presence, jewellery business is also adapting to this mobile trend.
How mobile app can help jewellery businesses?
Wider Reach to Clients: All your target customers are using smartphones. Thus, mobile app for Jewellery business allows you to sell to all those having smartphones.
Showcase conveniently 24*7: Retailers as well as wholesalers can showcase their best collections anytime and from anywhere. Your collection is accessible to your potential customers just a click away. You can showcase the collection in a personalised way to build the desire.
Cost-effective promotions and Branding: As compared to the amount required for the conventional branding and promotional activities, mobile app development for your business costs considerably less amount. Given the amount of reach mobile app offers, your offers and promotions will be shared by customers and they will become the mouthpiece for promotions and offers.
Increase Sales: Your app becomes another store similar to your physical store, which is accessible to all 24*7. Keep your customers engaged by updating regularly the lucrative images and latest trends of jewellery fashion. It is your another point of sale to keep customers engaged and make them returning to the app.
Know Your Client: when a prospective client visits your mobile app store you get to know vwrious details about your client like their phone number, location, public profile, etc. This is a jackpot data for analysis and strategize some awesome marketing tactics for your jewellery business.
How Mobile App can help your customers?
Easy to browse collections 24*7: Customers can conveniently browse through all latest collections and trends of jewellery fashion anytime without visiting the physical store every time.
Hassle-free Jewellery Shopping: Personalised experience without the hassles of crowds at stores and getting all the details including price makes customer happy.  Easy online shopping through mobile app ensures customer satisfaction and thus increases the chances of winning a loyal customer. Many a time, customers are at browsing stage only. Mobile apps help target such customers and build their desire for the collection by providing stellar images and personalised experience.
Updates on Special Offers: Customers can get the updates regarding all the promotional offers right on their smartphone. Updates regarding new arrivals and discounts and offers helps customer to stay updated and plan their jewellery shopping properly.
Sharing with loved ones: Even if the customer does not want to make the purchase at that point when he receives offer or update regarding new arrival, he can forward the same to his friends or family who are interested or looking forward to jewellery shopping.
Adding AR component to Jewellery Mobile App
Combining AR (Augmented Reality) with jewellery mobile apps will help customers to try the jewellery virtually in order to make the best choice. For example, combining hand recognition technology with augmented reality allows customers to try rings virtually on their hands, that would give the best idea on which ring will suit the most. AR apps utilizes your smartphone's in-built camera scans your image take a photo. Then Augmented Reality technology places the jewellery on your image carefully that lets you adjust the jewellery. From this the customer can make the buying decision easily. Thus AR jewellery apps allow you to shop jewellery online without hesitation and without worry.
If you are a jewellery retailer or wholesale dealer and wondering how to jump into mobility, we are here to suggest you the best mobility solution.
Go for mobile websites and responsive sites:
Having a mobile friendly site is important in this mobile age that gives a amazing experience than traditional website. Getting a responsive website developed for your business is beneficial as it resizes itself to best fit as per the device it is being viewed on.
Go for mobile app development:
Having a website is great to keep the online customers engaged but having a customised mobile app for your jewellery business is great, as mobile app once downloaded stays on customers smartphone and thus attracts customers to come back again to your virtual shop in the form of mobile app. iOS app development for jewellery business is beneficial to target premium and loyal customers. Android app development for Jewellery business is required to target the customers from all strata and classes, as Android is the most popular mobile device among all classes and masses.
Looking forward to take your jewellery business to next level? Contact us today for a free quote and consultation on website and mobile app solution for your business.