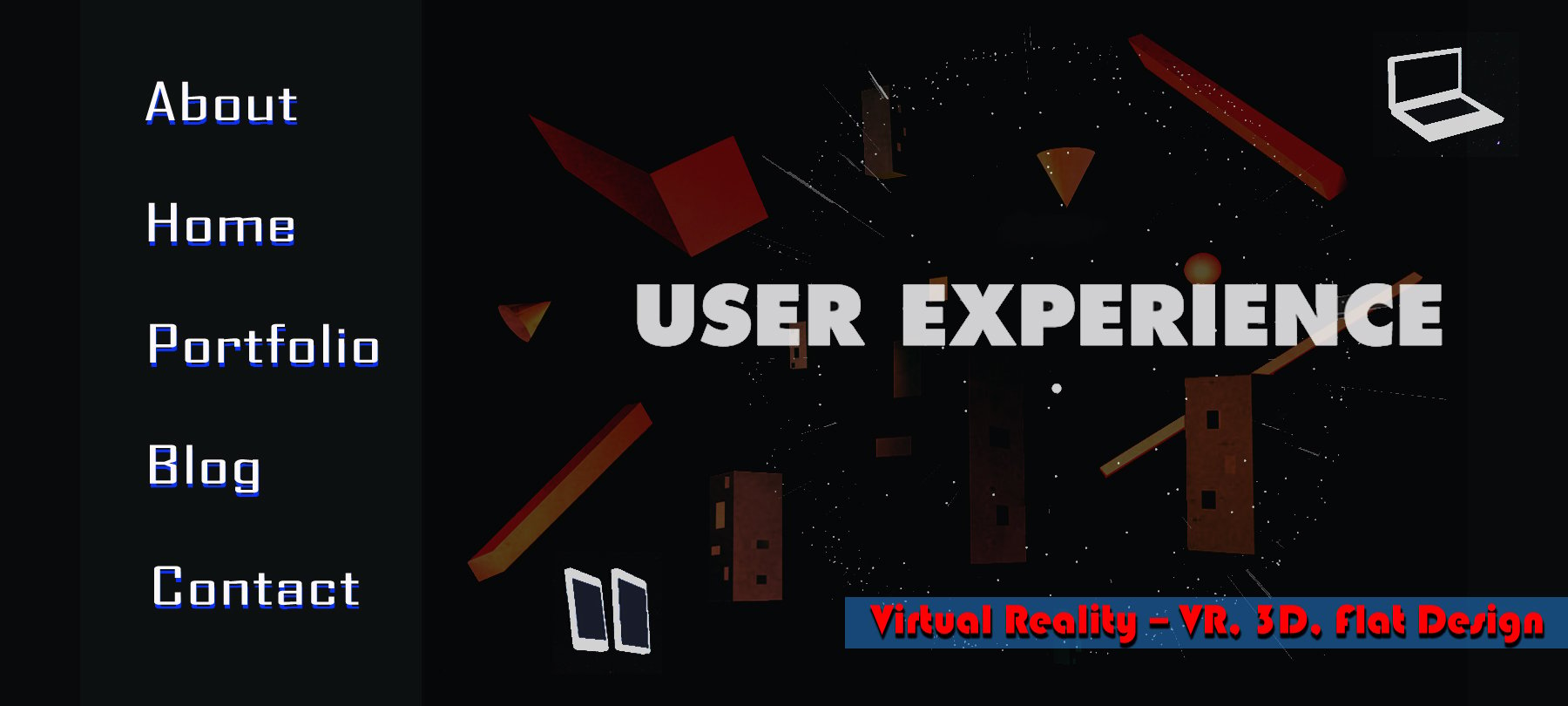 Are you surprised by listening to the term 'Virtual Reality Website'? Well, maintain it. Think of web browsing not with boring flat web designs, but instead with 3D designs and virtual reality feel! As per computer technology vocabulary, Virtual Reality is a computer-simulated reality around you. The whole world is aware about the amazing experience Microsoft's Hololens provides, about the virtual reality, having the solid hardware setup among the devices on the planet. You might have come across articles on the advanced Hololens Teleportation setup which can give you the picture of the next level of technology with holograms.
Starting from 2010 and throughout the next decade, researchers are smartly working on VR modules with the world's best engineer's team from different places to find the solutions to the questions that we may have only dreamt of. We are engineers, we are the future developers, continuously pouring our efforts to take the users to the level where they can learn or empathize, have fun, can play and interact with each other or with robots.
Tech Kingdom of dreams
We take a pride to appreciate the tech-world around the corner that is performing amazingly in domains of web development, mobile apps development and the wearable apps development in virtue of Internet of Things mission 2020.
How Virtual Reality – 3D Website Development trend emerged? :
The Virtual Reality Design Development is built through the modern concepts of web designing and graphic designing that is a part of UI/UX patterns that gives 3D iconic objects illustrations. Let's check out the best of 2016 website development trends with 3-D augmented designs.
# Grid Based Modular Design:
The Grid based modular designs came into light with the best possible grids arrangement starting from small icons to the text of symbols. Every grid can be made in a way to give 3D effect with virtual trade of grid based design.
# Long Scroll One Page Web Design:
Single page websites are banging in as latest trends of web development which are helping more for the bloggers and news publishing websites. One page scroll itself represents home page without containing any other landing page where people can find everything by simply scrolling the mouse, which is the best support feature for multi touch devices. This makes websites more mobile friendly. The One page expert Web designers created websites and such designs are now the latest tending designs.
# Material Design| Flat Design Web Design:
Material Design is richer alternative for Flat Design but both have their own uniqueness with different look and feel of User Interactions and User Experiences (UX/UI).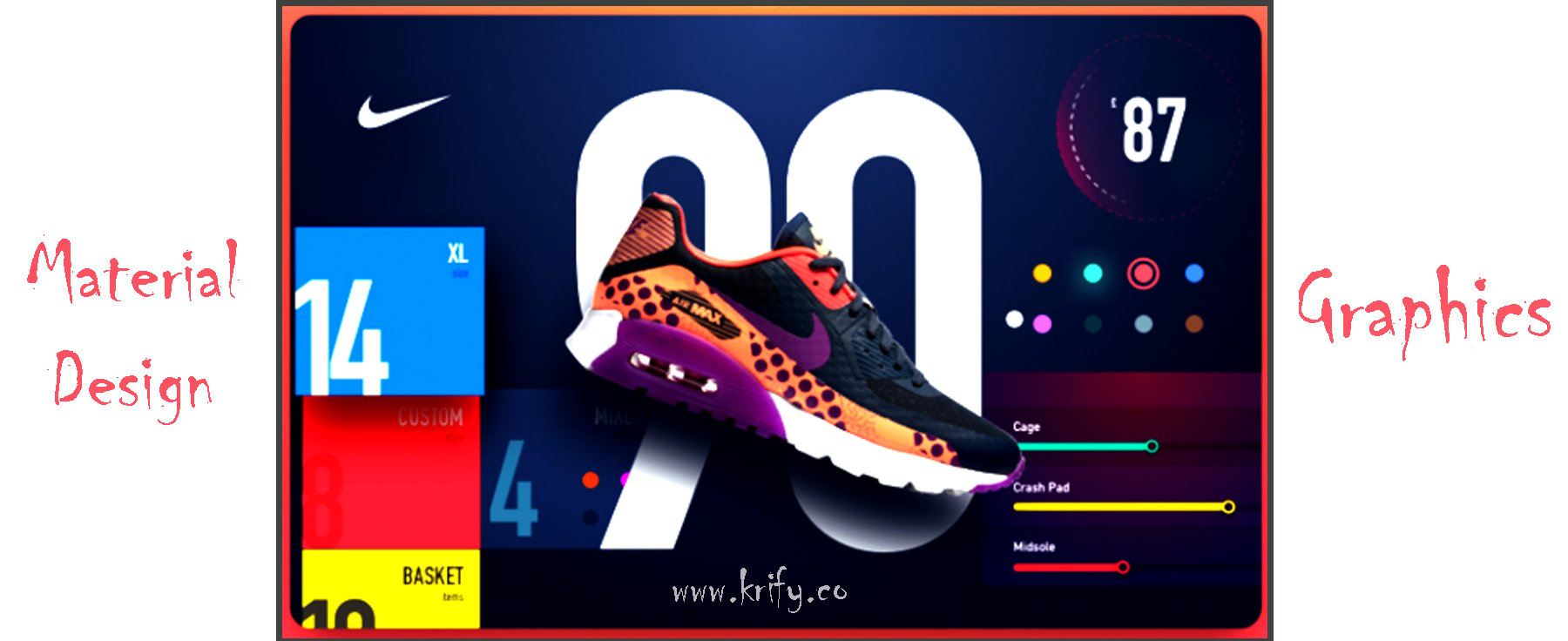 Material Design:
The material design gives the best look with material design icons, material design colors, material design shades for material design websites and material design apps. Read more at our article on Android App Development Using Material Design #Tech 2016 !
Flat Design:
In the 3-D world of designs, Flat Design websites are now highlighting over the web development process. Flat design colors and shades are one of the ultimate designs for web design and helps developers to create beautiful websites with simpler code but same effect. Flat designs 2016 are mostly trending with light color combinations with foreground text. Mobile Apps Development and Web Apps Development in Flat Designs are giving the inordinate best feel to users.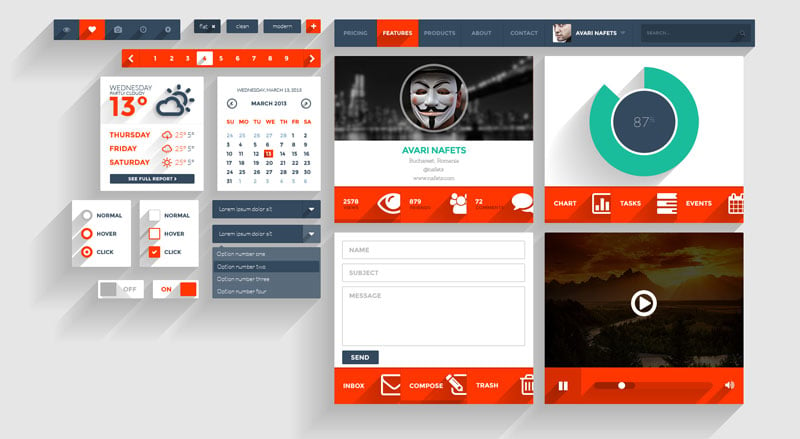 # Materialize css | materialize sass: 
Materialize CSS and Materialize SASS are relatively same thing that can be chosen depending upon the requirements of code platform. Materialize is modern and marvelous trend for web development that is being frequently used. Materialize templates are banging on in the field of custom website development that results in user friendly websites with best personal experience.


# Video Background Web Designs (360 Degree View) 
Everyone who wants to showcase their business digitally or needs new websites, now a days are interested to build these with latest tools and style to entertain and engage their audience with minimum efforts of searching for something on their website. So to achieve this, to give the best and brief info to people who are there to see and feel, the new HTML5 features with auto play background videos. Background videos for websites with 360 degree view and feel, gives a personalized feel and will turn website into a very different thing than mere web pages. Day by day the number of clients making such enquiries has raised from past few months.
"Just assume a video describing your business looks in background with a 3-D motion view how it would be?"
As described above, each and every aspect plays a significant role in the design and development of 3-D Virtual Websites. Virtual Reality web development trends are following with VR venturing with 3D Images and Videos with the iconic shades of possible Flat and Material designs.
Anything to everything are now going for Mobile First Websites. Mobile websites are having much importance now with increasing number of smartphone users, to grow the businesses globally in par with digital trends.
Conclusion:
We can conclude with a sample picture of how the VR Web Development 2016 is possible with VR, 3D, Flat Design, Material Designs, mostly in graphical views which will attract more users to browse and visit your website again and again.
"We share the global vision of a huge inter-connected virtual world weaved together with web browsing where users can browse collaboratively and navigate the world. Something like turning the web into more interactive and 3D game like experience."
We are looking forward for our next best client to build our first Virtual Reality Website with best User Interaction and User Experience.
We are a leading web, mobile apps and wearable apps Development Company and strives to develop best in class software solutions for the businesses. We help automate the business processes as well as serve to bring your brand presence on the digital platform.
Contact us now for website development and mobile apps development at | Krify