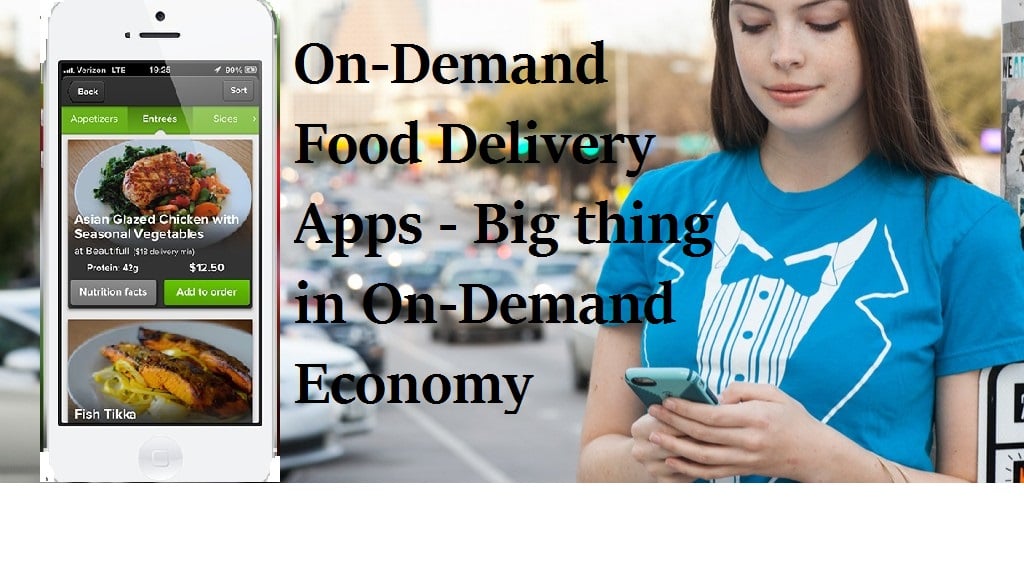 On-demand mobile applications is a booming business trend that grabbed the bigger limelight in past 2-3 years. Today we have many successful examples of on-demand mobile apps that have capitalized on-demand services like Uber, lyft, Postmates, Instacart, Dash,
Why on-demand apps are on the rampage?
With the success of Uber, business models with on demand app ideas got validation and trend started booming thereafter.
Economy statistics for On Demand Apps (USA)
42% of adult population have used at least one on-demand service.
51% of people offering services in on-demand economy experienced improved financial status
46% of on-demand consumers have an annual income of less than $50,000 and only 22% have an annual income of more than $100,000 or more. It implies that on-demand economy is not for wealthy only.
Future of on-demand apps
Considering the recent investment patterns coming out from the venture capital firms and also the statistics mentioned above regarding on-demand economy, it gives a positive prediction that on-demand economy is here to stay.
The on-demand app economy allows you to use it to order anything at the time, when you need it the most. Food delivery, package delivery, ride to a place, helping some other person to build bookshelves, booking a spontaneous getaway, today's advanced app technology and app economy has got covered many things that has made consumer's life easy, where they can rely on powerful on-demand apps for finishing their daily chores as well as special needs.
How everything got Uberified?
The concept of Uber was not fully recognised initially even by tech gurus. But today Uber has become the leading player in the on-demand world. But merely copying the Uber model and implementing it in various segments of different industries may not help. In reality, the term 'Uber for X, Uber for Y, Uber for Z' 'Uberification' of everything, are being used, but the Uber model may or may not be fit for each and every domain.
It is time to make changes in the business model that will help to beat the competition where consumers want to get everything on demand by simply tapping on their smartphones. The on-demand economy has so far proving to be good for consumers, service providers including technology platforms.
Online Food Delivery Apps
The appetite for food delivery has never been so great as it can be seen in the year 2016, which is evident from the immense growth in takeaway food and home delivery sector, such that it is outpacing the restaurant industry. This is all due to consumers' priority to the convenience and ease that on-demand food delivery offers.
Depending on the psychology of convenience, the research on convenience has identified the following types of convenience that people find with on-demand food delivery app.
Decision Convenience
– Ratings and reviews for restaurants and its food, from users of food delivery apps, which help you decide fast and make it easy to choose.
Location Convenience
– Users can expect to receive hot meals or whatever they feel like eating, get delivered at their location, whenever and wherever they want.
Payment Convenience
– Users can pay fast and in an easy way using such apps with cards, PayPal accounts and wallets like Apple Pay and Android Pay.
Repeat users' Convenience
– Users can make it even faster when they go for re-purchase. User's address, payment details, favourite things to re-order can be bookmarked for next easy food order.
Another facet to on-demand food delivery business is that some of the food start-ups in Asia, Europe and the US have failed. The prime reason behind such failures is the complexity involved with the three-sided business model that needs to satisfy consumers, restaurants, and couriers. So this is the high time and now the market will see the major shift in the way consumers are buying and consuming food.
There are three predominant business models prevalent in this business today which are:
         The order only model
         The order and delivery model
         The fully integrated model
Each model may pose different challenges and may have its own advantages or disadvantages. So the companies can grow as market winners when they choose the business model considering the recent shift being observed in the consumer behaviour.
If your goal is to setup and build the next chartbuster on-demand food app, then contact us today. Our team with technology expertise, experience and consultative approach towards the business, in the area of on-demand apps, can help you shape an outstanding and scalable on-demand food app. Hire us for your on-demand mobile app development now, by choosing us as your technology partner.