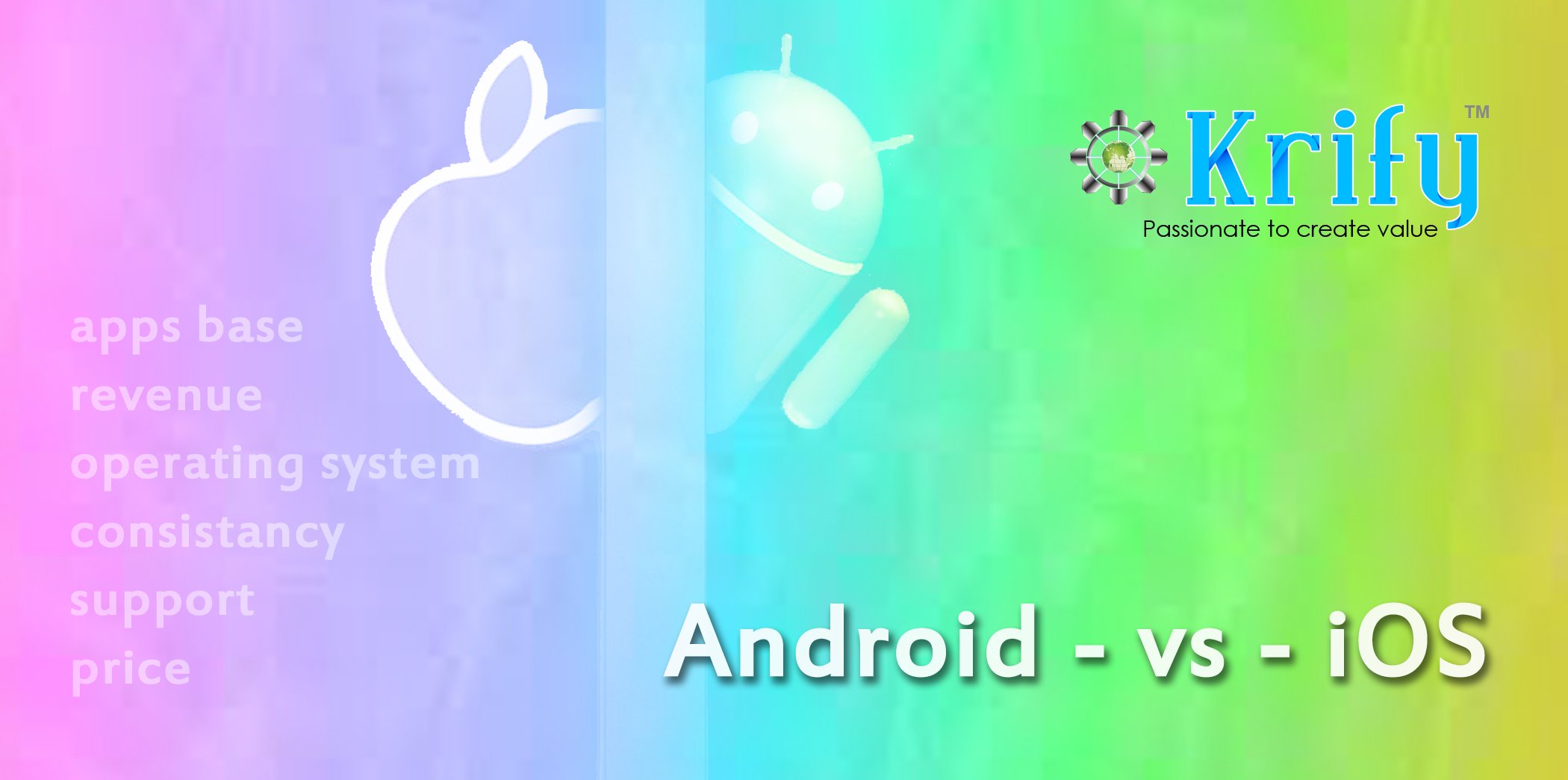 Do you think Apple is now in high competition with Android?
Yeah off course now as you can see the number of Apple users are reducing day by day and Android users are relatively growing there is a big competition among each other with 2.13 million Android Apps compared to iTunes 1.51 million iOS Apps.
Truly, till now the iTunes App Store a prime for developers, but things are changing in smart technology. There is a huge number of exclusive apps in iOS iTunes store that will make Android app store feel jealous with the results in the revenue generated with less apps.
Reasons behind Android big apps base:
Extremely open source software's support and availability compared to Apple.
Android increasing the quality of software you may won't find on iOS in future.
Increased and secured cloud connectivity with android accounts.
Simple User Interaction turning low-level user to expert level user of apps.
Time to time continues android operating software updates.
Apps linking through single account (like Gmail) can link thousands of apps on app store with accounts
Vast availability of creative app developers in Android platform.
Easy customizations and predefined open structures to use in coding for development.
Cost of Android devices is very less compared to iPhones.
Increase over Internet of things where Android helping to connect with many as an open source platform for development of new things.
And more are helping android to grow their Android app base. Now in 2016 Android has an opportunity to hit increased number of app base through success over launch of Google's Android 7 (Nougat) update as first Multitasking environment release for mobiles.
How Android Challenging iOS directly?

Yes! Google Android is challenging very smartly by attracting middle age people as a target for current technology changes and user behavior.

You can see one of the recent apps from Google, Google Allo as one of the innovative applications which helping users to move smartly on conversations for percent crazy youth on different trends.
Reasons behind the success of Google Android:
There are lot many reasons for Android success in a way that Google it-self has billions of search users in the world surfing through Google every day.
From the first Android operating system OS Cupcake lunch's in 2009 it doesn't have a great competence to challenge iOS and Nokia (Microsoft Windows) before as there are small number of smartphone users, So as days passed on the updates of android operating system software are get a competence to challenge them is mostly due to their updates, smartphone prices, apps base improvement and trend change. Where android only not succeeded where Google is one of reason.
Important reason for Android Success:
Google's support for Android users like Gmail accounts linking, Google Play Store, Special Google Search preference on apps and all.
Google special setups on app promotions for users and app owners by supporting with Adwords.
Android operating system price and thousands of free apps day to day adding on play store.
Definitely, Google's reputation is one of the major reason.
User friendliness is one another part of success compared to other platforms.
Open Source freedom for developers and support from Google experts within less time.
Customization's is helped more like another bullet point for success of apps and software through updates.
Add on applications like Google SEARCH, Google MAPS, Google DOC's sink, Google Games, Google Chrome, Google Music players and all.
Stability of Apps and the Operating System on devices through performance.
And many more…
Still, iOS has their own advantages compared to Android
Enormous app ecosystem: One of the dissimilar advantage for Apple tablet apps that popular smartphones apps are usually available the both platforms.
Deeper integration with Facebook and Twitter: it is much easier to post updates with faster handling and share on social networking sites using iOS than Android platform because iOS is a bit deeply integrated.
iOS Only apps: As like FaceTime, Passbook and mobile payments apps Four-sided for any of available iOS devices like 3GS, 4, 4S, 5, 6 and up, As auto free updates available on iOS depends on slight hardware functionality change. Just not like limited Android phones)
Interface is protected down: There are very Limited customization options are available compared to Android like for the home screen it only rows of app icons are allowed, Any Media on iOS required to sink with iTunes…etc. and majorly users has only way to get iOS app install through from the App Store.
Software upgrade: Apple suggestions on software upgrades to all Apple devices that have the capability of hardware handling to the new software. Where any iOS devices stay with frequent software features for at least two to three years.
Better privacy controls: Even iOS device offers improved control over the admission of apps to the users' private information such like contacts and locations.
How about Android disadvantages compared to iOS?
We can directly say that the only con in Android is Massive hardware updates where one mobile to another mobile changes in very short span even a small feature is added by varying through hardware, screen sizes, device capabilities and features.

What's Apple is planning to get succeed in feature?
Apple is a smart kid and who is one of teacher a lot other operating systems companies like Google, Microsoft in an advanced strategizing of technology needs.
Now Apple is not concentrating on improving Apps base such a way to competition with Google, Where 'it thinks one way smartly to move on and improve the advanced apps for iOS users with security and going to remove the similar apps already exists on iStore.
Just for an instance…
One of the Top messaging app iMessage is shutting down soon which is the most successful iMessage sticker packs will not be available anymore.
Obviously, Apple don't like this to do this, as it approved the app primarily. After shooting "Apple's lawyers weren't happy that Phoneys got through the review process," Howell wrote in a post on Medium.
What is going to be the replacement for iMessage? As Apple is looking for competitor based tech apps as well as highly reputed user need apps like Google – Allo from Android base kind of messaging service app may going to release very soon as a replace for iMessgae.
To Conclude:
Apple's iOS Apps development is comparatively never down unless people has intensity over iPhone, business need in iPhone trending areas like USA, UK, AU…etc.
Even though there are numerous Apps in playstore while comparing with App store still the revenue of App store is high. Which shows that Appstore can give a tough competition to play store in every aspect.
Who can help on what your app required for your business?
Krify can help you to develop the best business suitable applications for your needs by having hands-on expert iOS app development team and Android Apps Development team with current trends.