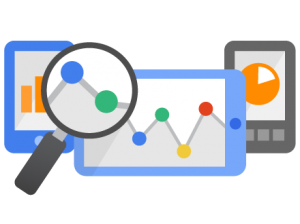 In present scenario the usage of mobile devices rapidly increased and  Mobile is the fastest-growing communication channel ..
As the importance of Mobile apps increased, at each stage of the app life cycle, developers and designers can create an app experience that is more useful and engaging for their users and overall marketing strategy.
Mobile Analytics is the tool which helps tobuild an efficient mobile marketing strategy.
Mobile Analytics enabled us to identify areas of improvement and maximize success in market. It helps to increase conversion and improve engagement by analyzing mobile traffic, Abandonment rates and conversions, Understanding customer choice around operating system etc.
C Mobile analytics are mission critical to any brand that wishes to operate effectively in the mobile arena and to increase traffic to their application.
Mobile Analytics can help to realize the entire user experience of  mobile app – from detection to download to engagement.

Importance of Mobile Analytics:
Pathing analysis –To see users navigate through your app to determine which screens and UI elements are engaging users and which cause users to drop off.
Mobile engagement analysis – To understand user engagement within your mobile app.
There are different types of mobile analytics solutions 
Google Analytics is most famous for providing a free and powerful analytics platform for websites, The platform is easily incorporated into a mobile app for Android and iPhone, in addition to mobile web applications and sites.
Flurry Analytics enables users to analyze consumer behavior … companies to manage entire portfolios of mobile applications  . Itprovides free specialized analytics services for mobile apps. Flurry also offers advanced data features that allow businesses to gauge a user's loyalty based on the number of sessions they have engaged in on the app.
Localytics is a service that can be used to manage analytics for iPhone, Android and Blackberry apps. Their platform allows developers to easily compare information and statistics for better marketing .
Bango is an analytics platform for both mobile apps and the mobile web. Bango provides identification for every user accessing the app, providing information like the user's carrier and connection speeds.
Thus Mobile analytics holds the key to delivering the right information to the right audience at the right time and place, to help achieve success and desired objectives. Hence mobile analytics plays a  vital role in App success ..