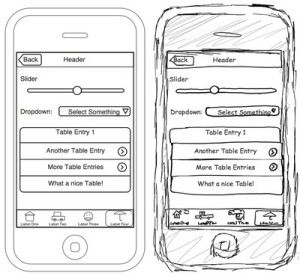 If you have innovative app idea or looking to build an amazing new mobile application, Krify is the right place to make it reality.
The best way to start off a mobile application is through Mockups. This is a design process where you layout each of the app's views in detail.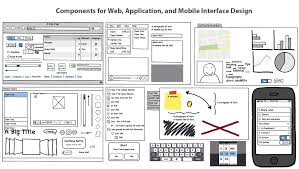 Mockups refer to the fundamental illustrations of the components and the structure of a development; this basically defines the first stage in the design process.They are useful as a part of documentation.
Mockups are simply a representation of the skeletal structure of a mobile application. It provides an easy way to validate the usability of an application by allowing the user to visualize and navigate through its different sections.
They outline the basic structure and flow of an application from screen to screen as a user moves through the application, detailing what features exist on each screen.
Why Mockups?
Allows you to get a clear picture of the type of information
that will be needed on page level, before Graphical design.
Allows you to spend time and focus on what each page's purpose is.
Gives a clear view of the interface when implementing the GUI.
Gives the designer/developer a clear view of what needs to be designed.
Gives clarification of application features.
You can make changes early before development starts.
Less migration and less reimplementation.
For effective and easy Mockups building , we have tools like
Ninjamock.com is a Free tool which is helpful to design wireframes for mobile app. It is a simple and powerful prototype for designers to design wire-frames and share them with others.
Moqups.com is a free online wire-framing and prototyping tool to create wire-frames and share them with others.
Wireframes are usually more focused on functionality. A mockup is very close to the real visualization of an application, with static representation of its functionality.
It represents the potential look, feel and basic functionality of your application and also it contains colors, typography, pictures and other details.
There are number of tools for designers to make the process of creating wire-frames easy. Some of them are as follows:-
InVisionapp.com makes quick and impressive prototyping possible for a higher level of design. Using this tool, users can link their UX sketches, designs and even share them with others.
Flinto.com is a tool for prototyping IOS app designs. We can add screen images, and link one screen to other that creates the real app environment.
Hence, Mock Ups and wireframes have become an important stage in the development process. . It gives the understanding of the future layout of the app.