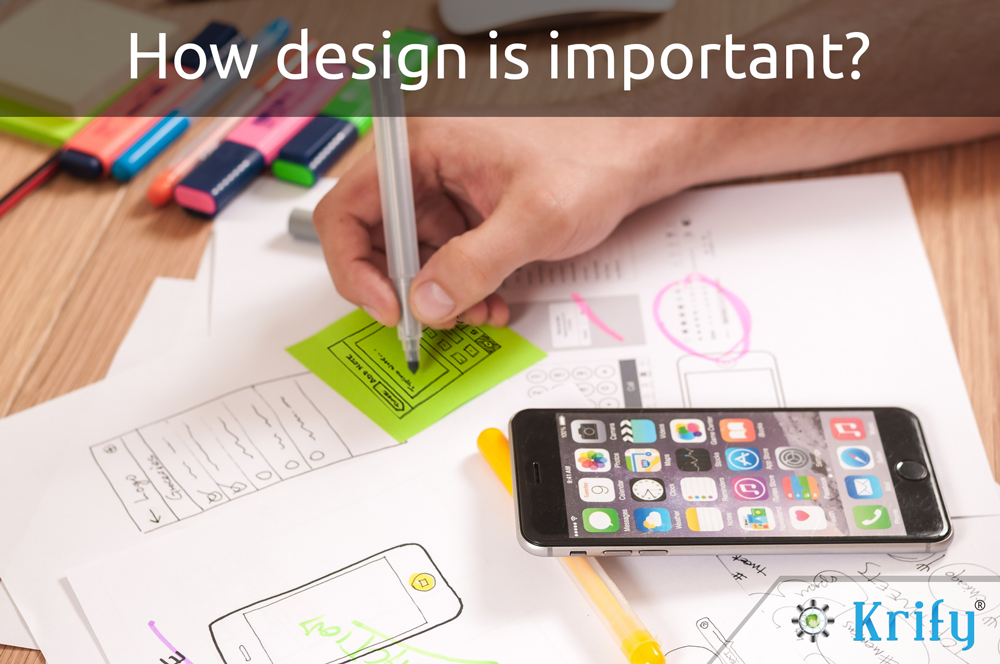 HOW IS DESIGN IMPORTANT FOR THE SUCCESS OF YOUR APP?
As per the studies, Global design agency defines Design Thinking as "a human-centered approach to innovation that draws from the designer's toolkit to integrate the needs of people, the possibilities of technology and the requirements for business success". What did you understand by this? We generally think design as visual view such as pixels, color, font, alignment, image, etc. All these belong to just appearance, as said above design thinking is more than appearance. It mainly focuses on the insight of end user. It is an established fact that 77% of the app to be successful is based on the design element considering all other functions are working properly.
Are you developing a mobile app?
UI/UX are kept at forefront by many IT companies while developing an application. Developing a mobile app has become quite simple but making it successful needs communication and planning. There is lot of elevation in the app market and usage of mobile phones became part and parcel of everyone's life. In such a heavy competition think how strong you should be in developing a web application!
8 Phases of APP Development
Pre-Planning and Research
Wireframing
Technical Feasibility Assessment
Prototype
Design
Develop
Testing
Deployment
Each phase has its own importance for a successful app, but let us not deviate about our main goal "DESIGN". We are living in a world which demands innovation, design is termed as great tool for innovation.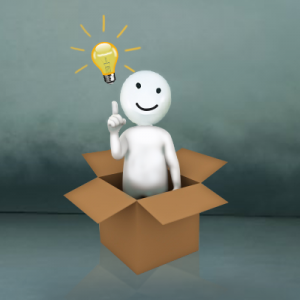 What if there is no market for your APP?
One of the common concerns in developing an application is "Will there be a market?". The ultimate goal of any developer is to target the market by understanding the requirements and goals of the end user. Design Thinking involves the market from the origin. While thinking about the design one should think out of the box how it makes the best market and thus leading to the success of the app. Starting from the root aim of the design and thus it will target the market.
4 key points to follow in Design Thinking for a better approach:
Ask queries and relate to them.
Understand, define and plan.
Evaluate the idea
Iterate
Top 10 Graphic design trends of 2018
What are the design strategies of Whatsapp?
Whatsapp is the most successful app used by billions of people all over the world. It just hit the market at a rocket speed and here are some examples of Whatsapp strong principles and strategies on design:
The interface should be native to the user's device.
The interface should be simple and interactive.
Animations and user actions must respond quickly.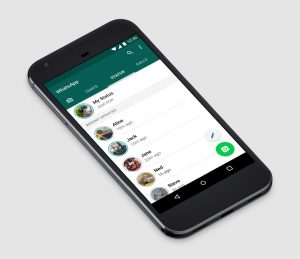 We can gain a lot of experience from a success story. Thoughts on Whatsapp design process.
How will design thinking help the organizations?
After gathering the requirements from client there should be no obligations between clients and their goals. The app being developed is going to be customer-centric and their experience is the measure which either makes or breaks the company. So there should be a clever design thinking throughout the lifecycle. At Krify we mainly focus on our customer's experience, we put our time and effort into designing the applications. Krify Technical Solutions
Checkout our earlier Article:
Why is Design the face of your Mobile app & Website ?