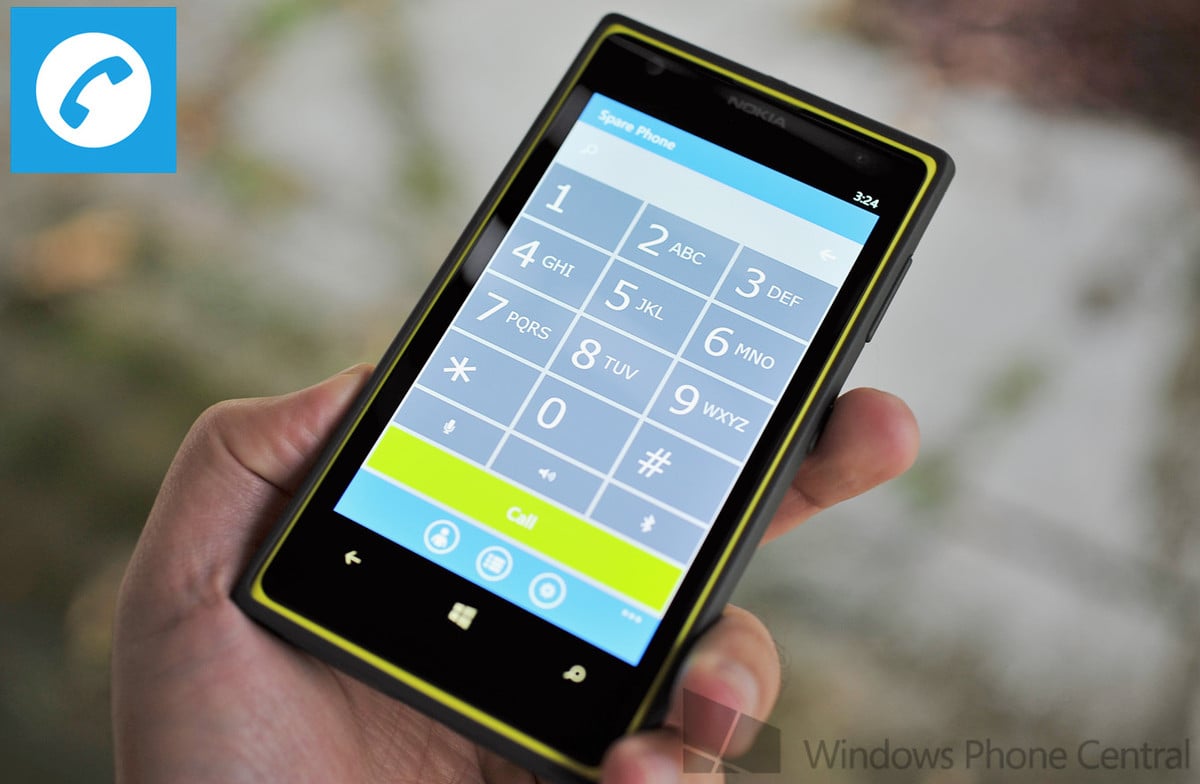 Linphone has reached a very useful level of functionality. It is a convenient and useful softphone. It is one of the most popular methods for accessing Voice over Internet Protocol and is a great and cost-effective way of communications.
Linphone was the first open source software that used the Session Initiation Protocol (SIP) with VoIP. This open source software has voice, video and messaging features that can be used with any SIP VoIP operator and can be distributed free. VoIP phones essentially transforms the telephone data that can be transmitted over the internet. Our previous blog post about Linphone explains about the advanced features of Linphone for various development platforms.
Linphone for Windows
Industry experts are killing the rumours that Microsoft is about to kill Windows phone. Contrary to the popular opinion, Windows phone is out in the battle. In various parts of the world, sales of Windows phone are rocketing past the iPhone.
Using Linphone on Android can be seen in common. But switching to Windows phone has got one more reason too, that Windows phone supports for a VoIP SIP client. Linphone for Windows 8.0 and 8.1 Phones appears a step in right direction. Downloading and installing Linphone for Windows phone is easy. It is easy to get Linphone and to register with voip.ms directly. But you will be able to receive incoming calls only when you use an account at Linphone.org.
Krify, being a professional mobile app development company, has developed Linphone apps for different platforms of mobile OS. Building a Linphone for Windows Phones is also one of the competency that our expert team of Linphone app developers has.
Our Linphone expert team have developed a Linphone sample application for Windows, titled as 'LinTest' that is successfully compiled and deployed on Windows App Store.
The previously released stable version available for Linphone development for Windows was 1.0.4.0. This version lacked features like video calls, video settings, image transfer through chat and support for background services. Following are the features associated with this version:
Audio Codecs: Calls could be made and received using codecs OPUS, Speex 16, PCMU, Speex 8, SILK 16.
G729 codec option was disabled.
Echo Canceller calibration option was available.
The latest version available on Git and the officially released version is 1.0.5.0, released in February 2016. It is an unstable version and is available for developers for improvement of functionalities. The main features of this version, as of date, are as follows:
Audio Calls
Instant Messaging
Image Sharing
Address Book
Call History
Display of advanced call statistics
Various Audio Codecs like OPUS, Speex 16, Speex 8, PCMU, PCMA, AMR-NB, AMR-WB, G722, G729, ILBC, GSM, ISAC are supported to make and receive calls.
This version has added features like image transfer through chat, video settings and support for background services.
Calls work irrespective of state of an app either killed, minimized or device is locked.
Chats can be received irrespective of the state of app and images can also be sent across.
Audio codecs available for making and receiving call are OPUS, Speex 16, Speex 8, PCMU, and PCMA. Echo Canceller Calibration option is now available. Video codecs H268, VP8 are available for video call option.
Transport Modes – TLS, UDP, TCP – can provide mode of connectivity that can be used to establish the connection, either connection oriented or connectionless.
Media Encryption – SRTP – can be used for secure and confidential communication between two devices through pin sharing.
The settings and functionalities can be customised as per the app requirement.
This test application has been tested and is stable with sip.linphone.org domain and under testing phase for other sip domains. Therefore further scope for integrating and enhancing the features like that of contacts, where there is no option to add/create a new contact. It only lists the contacts from the address book whichever are visible. Also, it is difficult to integrate call functionality with audio codes like AMR-NB, AMR-WB, G722, ILBC, ISAC, SILK 16. Audio conference feature is also not supported by this version.
The expert team of developers at Krify are dedicated towards developing creative and absolute solutions for your mobile app development needs. Our portfolio showcases the versatility of our work in development of attractive and useful mobile and web apps. Linphone app development is one such competency of Krify. Reach us today with your requirements to get a free quotation.