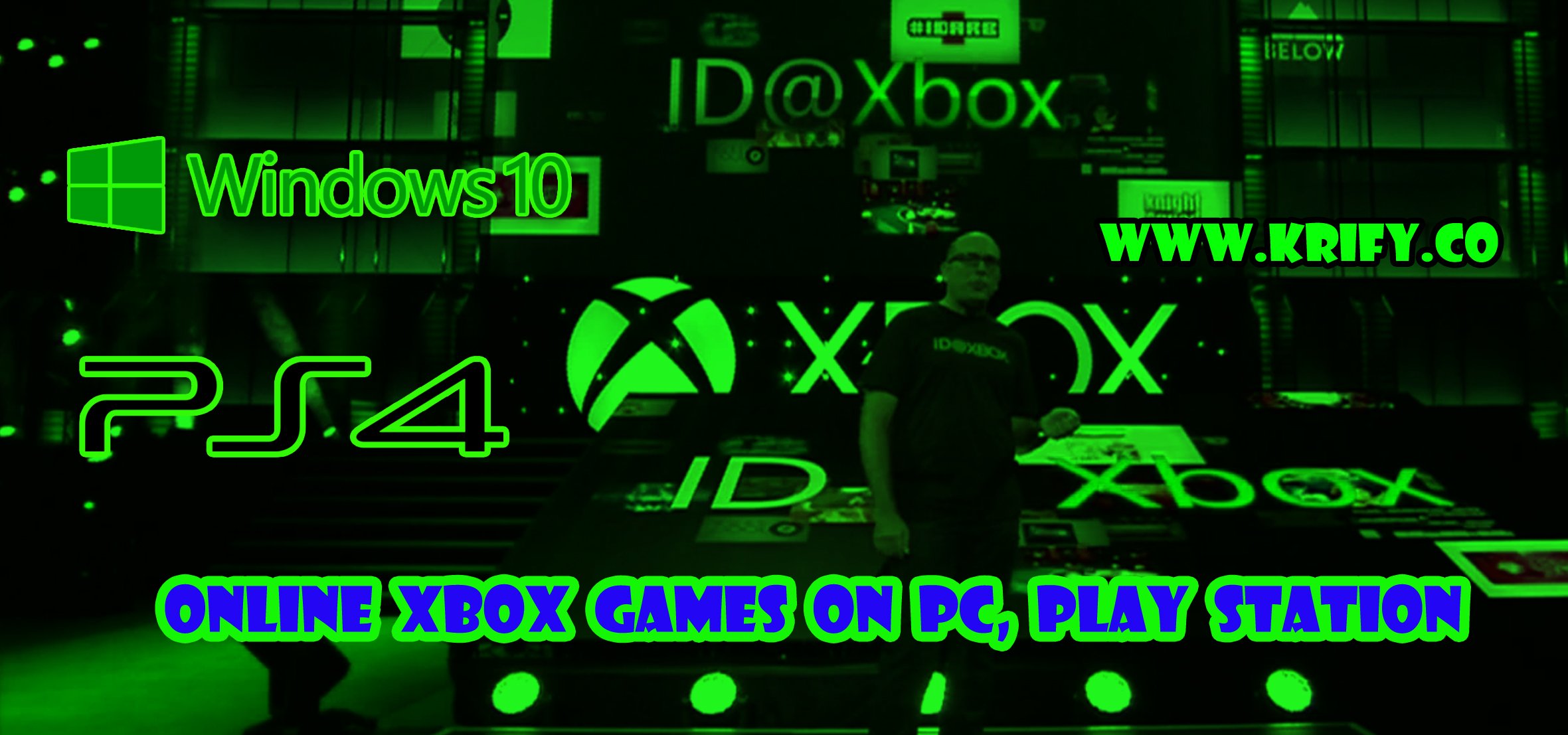 Gamers! Get ready to play Xbox games soon on online in contradiction of other people. Such as on Computers and Play stations soon… Announced by #Microsoft #Xbox.
Existing X-box system can make you folks to play for only it's self as a single user or as multiple users to play the best games who are connected through Xbox.
The one of the first game maybe we going to play for adventure tackle is Rocket League, which can be run as cross-platform for Xbox PC gamers and play station gamers which will be able to play together via Xbox Live.
"More than 1,400 autonomous studios crafting games for Windows 10 and Xbox one devices."
– Developers conference | ID@Xbox
We can expect from Xbox to bring a enormous variety of breathtaking games to gamers on Xbox One and Windows 10 by building it as cool as possible for autonomous developers to publish games on Xbox and windows platform soon to play connected online.
"It was "up to developers" to support the feature, in a letter posted online."
– Chris Charla – Director for Xbox
Windows VS Xbox Gaming Functionalities:
History:
Windows App Store game pre developed for Cross-platform support is Pinball FX. Which is now available on the Xbox One through the app store Windows 8.1, But Xbox soon bring with the title more comfort which can run easily and most marvelously with migration Windows 10 to let cross-platform play right transversely the panel.
Windows 10 Pc Requirements:
Processor:
At least 1 GHz or SoC (system on a chip). 64-bit versions of Windows 10 require a processor that supports CMPXCHG16b, PrefetchW, and LAHF/SAHF capabilities.
RAM:  2 GB for 32-bit or 4 GB for 64-bit
Hard disk space: 24 GB for 32-bit or 36 GB for 64-bit
Graphics:  Apps might require DirectX 11 or higher for optimal performance.
Touch: A tablet or a monitor that supports multi-touch
Display: Depends upon the min resolution for each application.
How about Universal Platform support of Windows Applications?
Yeah Exactly, The Question is right!
Every One know that Universal windows apps development states "An app running on windows platform can run on every windows platform device in-dependent of device of Windows"
But
As Xbox say's "Soon every game from Xbox can support windows 10 gaming"
So… we can also look forward for Xbox games soon support for mobiles! I.e. Every device of Microsoft can run Xbox games like win 10 Mobile, Windows 10 PC, and Windows 10 Tab's through Microsoft's windows Universal platform.
Looking for Windows Mobile App Development?
"We are here Expert Mobile App Developers 'Krify Innovations (UK) Ltd' from India | UK around the world to give wings for your idea."
Contact us for apps development now !