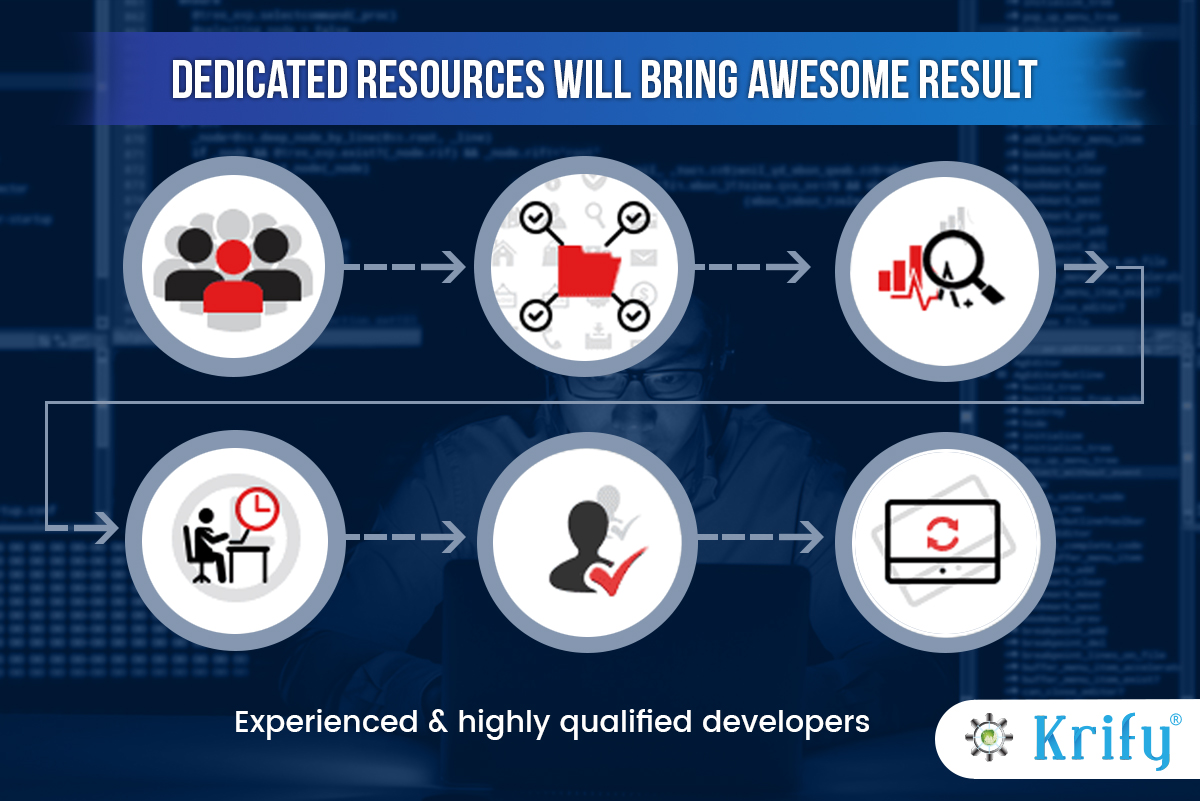 Myths: Certainly Business people used to think like Hiring Dedicated Developer can get the whole solution at a less price.
Fact: Today's technology has changed the way the dedicated developer will work and the fact is hiring a dedicated developer for on Going (Version 2 planned) projects can help more to get far better results.
Let have a look at the following article to know, How experts are demonstrating "When to hire a Dedicated Developer for your business?"
The emerging world of technology has created a significant effect in the mobile sphere. Earlier, computers and desktops were the channels to obtain information but, enlargement in technology has shifted users to their mobile device right from browsing website till booking cab. Smartphones act like personal computers and applications act as a medium to avail each and every service without any hassle.
In today's world, having online presence plays a significant role in your brand recognization. So, are you among that young entrepreneur whose mind is filled with astonishing ideas and looking to develop an online presence? Then, hiring dedicated resources can help you to develop the best business presence by eliminating risk, training, infrastructure cost and many more things.
Every task requires different skill sets and expertise. The development team should hold enough experience and expertise to create a strategy as per your business needs to manage their work in a most efficient way. Hiring dedicated developers will be the best option to develop your business website or applications. It will help you to focus on core activities for your business by leaving rest on a dedicated team.
Exclusive benefits to Hire Dedicated Developers
A dedicated developer is a pool of skilled, talented and experienced web and mobile developers to convert your ideas in a cost-effective way. Our dedicated developers have experience in providing end solutions to various startups and enterprise. Below are the benefits that you can cherish by hiring dedicated developers is: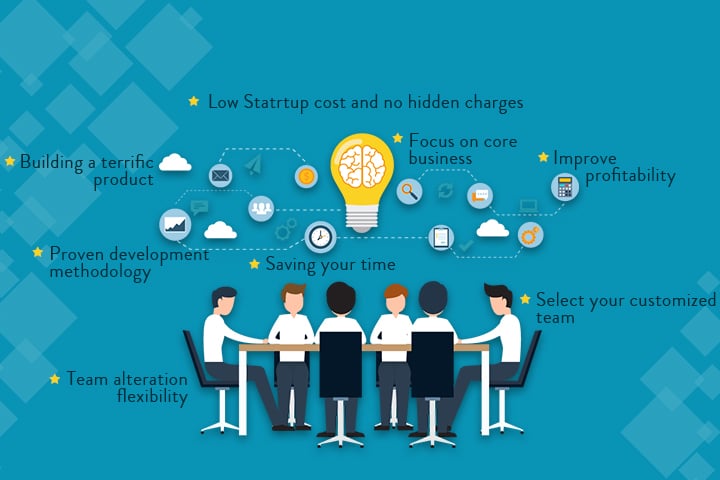 Cost-Effective And Flexibility In Hiring Model

100% Source Code Authorization

Transparent Communication Channel During Project Development

Adherence To Project Timeline

Quality Product Deliverance

Secure Development Area

Skilled And Experienced Developers And Development Team

Track Team Performance With Project Management Tools

Meetings And Daily Records To Update Client With Project Status

Flexible Development Timings
Once the proper plan has been created for a company we work with them at creating a strategy that allows the plan to work. We look at the environmental factors of our clients and make suggestions about steps which can be taken to move in the right direction.

We are proficient of converting any user requirement into a full-fledged project by sufficing the need of coders for hire. Having worked with a variety of projects from diverse industries, our developers have earned an adroitness in creating the most competitive software developments. They keep updating themselves with the latest technologies and different frameworks while building technically brilliant and functionally rich projects. It has been covering the way to excellence in designing and development for you. Be sure to hire a dedicated PHP developer or apps developer for hire help. You get only the best from the chosen mobile app development company like Krify.

Simply set, you'll love the way our developers enable businesses' speed, agility, and scalability. Stretch with us, your expertise and experience real value addition.
Types of Dedicated Developers
Over the years, Krify has accumulated talents with expertise and experiences by investing in training and retaining as well as implementing strict recruitment policies and following high standards. In general, there are many types of dedicated developers team model that consists of developers and team members who hold the best industry experience along with strong technical knowledge and expertise. Therefore, you can own the following hire dedicated developer services for your on-going and big successful projects.
Hire dedicated Android App Developer

Hire dedicated  iPhone App Developer

Hire dedicated  iPad App Developer

Hire dedicated  Cross-Platform Developer

Hire dedicated  PHP Developer

Hire dedicated  Hybrid App Developer

Hire dedicated HTML developer

Hire dedicated  Java Developer

Hire dedicated C## developer

Hire dedicated C++ developer

Hire dedicated  Python Developer

Hire dedicated  ASP.Net Developer

Hire dedicated  Objective-C Developer

Hire dedicated  Native app Developer

Hire a dedicated  Software Developer

Hire dedicated  Wordpress Developer

Hire dedicated  Graphic Designer

Hire dedicated  Windows Mobile Developer

Hire dedicated Laravel Developer

Hire dedicated Node.js Developer

Hire dedicated Yii Developer

Hire dedicated React.js Developer

Hire dedicated AngularJS Developer
Why to Hire Dedicated Developers for Your Business / Product!
Let me tell you straight, dedicated developers model includes core team members based on the specific requirement, who only work for your product/project.

Dedication to Quality – a dedicated team involves core team members who work with only one client. The best people team are designated for client' scope and focused on achieving it.
Hire your own team – best people focused on related experience, priorities, training, and expertise. Look at the current example of Google Play Awards. The winning team Houzz was very accurate on the hiring process
When do you need to get ready to hire a Full-stack developers model?
If you are a

technical consultant

and looking to set up your own team of

web/app developers/ designers.

If you are a

mobile app development company

and searching for

dedicated Android developers and dedicated iPhone developers.

If you are a

startup, having knowledge of mobile app development and want to hire a mobile app development team.

If you are

enterprise

and looking for skill-based developers, like the recent iPhone based then

hire a Swift developer.

If you are already

working on a project

with a tight deadline and want to

hire a developer

for a new project.
Scope and Use of Dedicated Resource Hiring Model
Usually, businesses don't have an experienced IT team which can design and develop software, mobile application development or website which a business might need. Even if they have a team of developers, they might not have the right expertise and experience. Any IT project is created with a view that it will improve the productivity of the company. A business should not jeopardise it by using its in-house developers.

Every IT project requires a dedicated team, if you use your own developers you are not only jeopardizing one but both their work. A dedicated resource model provides you with a team as per your requirement.

Using this form of skirmish model is best suited for projects where the requirements are unclear and scope of frequent changes is high.
Dedicated Resource Model: Stages of Engagement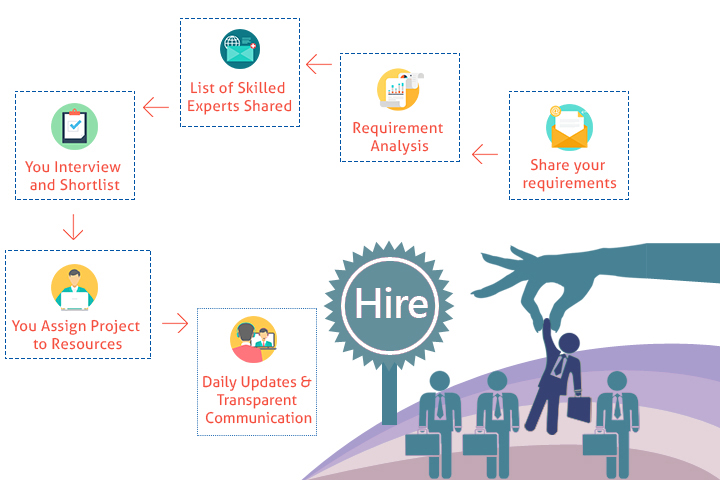 Client finds the area that needs improvement and decides to use technology to improve productivity in that area.

The outline is done whether the in-house professionals will meet the needs or talent will be needed from the outside.

The client goes through the abilities and expertise of the professionals they need and choose the one they think fits perfectly for the job.

A team is made and inquiries are held about the project.

Jobs are allocated according to their skills and knowledge.

The project is controlled and managed by the client on the PMS platforms and communication is done via Skype, Emails and Conference Calls.
How it works

Assigning a DR

Within 7-10 days of intimation, a Dedicated Resource is assigned to the client who will work out of the client's office.
Creating a hiring plan

DR is capable of understanding your hiring requirements & then creating a priority based hiring plan for you.
Strong backend support

DR is ably supported by our specialist backend recruitment team based out of our Mumbai office for proper sourcing of candidates.
Coordinating screening & interviews

DR takes the first/last round of HR interview, takes up offer discussions and also maintains a complete record of the hiring process. This support is free of cost; you are charged only when a particular position is closed.
Why to Choose Krify?

We have over the 13 years of proficiency in Web and Mobile application development. At Krify, we have expert programmers, creative UI/UX designers, talented team leaders and well-experienced project managers, they would carry out foreseen outcome in a deadline.

With affording high-quality application development services for our clients but also make sure that the services are affordable and budget friendly. Our main strength is the dedicated and experienced team of developers and designers who train in the development of rich in featured applications. Our team keeps up with the current market trends and upcoming technologies to ensure that you are getting the high-performance app for your business.

You can hire developers on a monthly contract basis. Our developers will work exclusively for you. We believe in 100% achievement and guarantee that we are fully committed to the project.
Exclusive advantages of hiring from Krify
We provide you with some unique profitable features and options that no other service providers offer.

Minimum working time would be 8 hours a day and 5 days a week. Also, you will be billed only for the productive hours.

A desirable, highly exciting and inspiring development environment for your hired resources is provided here.

Our project management software allows you to easily monitor the work and manage your resources just as your own virtual offshore employee. You may also use other options for communication like Gtalk, Skype, emails etc.

The resource selected by you will be committed solely to your projects and work in your preferred time shifts.
If you are in necessity of dedicated resources on monthly basis, weekly basis or just daily basis, we have highly flexible options for you. Just let us know what your specifications are and we will knock you with tailor-made packages to suit your requirements and budget. Or contact us today