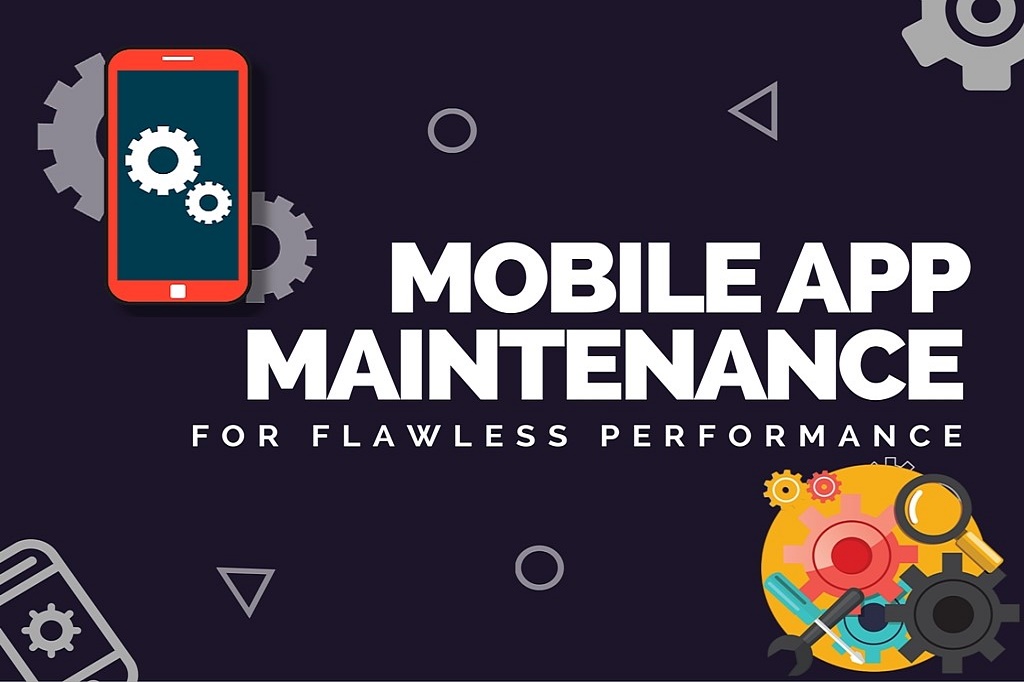 Maintenance of Mobile or Web application is very important just like maintaining our vehicles, electronic devices etc. Once the application is launched, it is very crucial to monitor the performance and make necessary alterations and up gradations at a regular interval. Continuous application maintenance will result in improved application quality and results in greater productivity. Hence it is equivalently vital to maintaining the applications that you have developed for a seamless and trouble-free operation.
The reason for the failure of any mobile applications is that businesses tend to ignore the importance of mobile app maintenance because for any company creating a perfect and flawless application and expecting it to function the same over some period of time, is something not possible.
Importance of On-going Maintenance:      
User Interface
The User Interface of the application should always be updated and advanced to attract customers and make them reuse the application for its user-friendliness and usefulness.
Performance Monitoring
Development is not the end of a project, for an application, the real test begins when it is live. As the number of users increases, there may be a use case which requires fixes. Performance monitoring is a critical part of app maintenance as it will prevent the app from crashes or deterioration in performance.
Platform Updates        
As technology keeps on changing and upgrading, so in order to ensure your application remains consistent with the new version of the mobile operating system, app maintenance is very important.
API Monitoring
Most of the time an app depends on an API for its functioning. It's important to monitor the app and the server management team to keep track of the issues as they arise. API monitoring is also important to prevent potential crashes which can lead users to abandon your app.
It is very clear that Mobile & Web maintenance is extremely important for the success of the application. To ensure that users don't uninstall the app, the users also need to keep engaged and the application should be free of technical problems or any other issues. Such issues are sorted out during maintenance.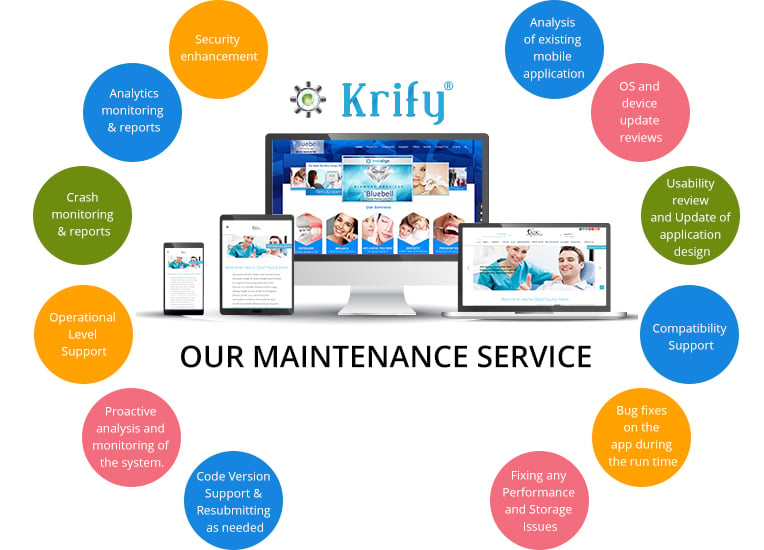 We have associated with our various clients and helped them efficiently in maintaining their applications successfully. Our maintenance service includes
Analysis of existing mobile application
OS and device update reviews
Usability review and Update of application design
Compatibility Support
Bug fixes on the app during the runtime
Fixing any Performance and Storage Issues
Code Version Support & Resubmitting as needed
Proactive analysis and monitoring of the system.
Operational Level Support
Crash monitoring & reports
Analytics monitoring & reports
Security enhancement
Server monitoring
Auto backup
Data model migrations between updates
Few Advantages of on-going maintenance:
It will lead to the increased life of an application.
It will lead to the better productivity of business operations.
Helps in enhancing the functionality of the applications.
Hence, an active maintenance team for your application can help you stay ahead of the competitors and avoid losing existing app users.
Being a complete IT service providing company, we at Krify assure that your requirements are properly converted to polished application with our highly proficient developers that matches your total satisfaction.
Contact us  if you are looking for any app development, support or maintenance services.