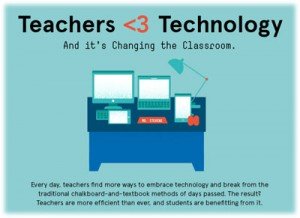 Once upon a time, the role of the teacher in the classroom conjured up images and ideas of blackboards, rulers, chalk, and pencils. Today, technology is becoming more and more integrated into modern school systems—not just as an added bonus, but as a necessity to how students learn and how teachers teach. While at one point in time, adopting technology into the classroom may have been perceived as stressful and forced for teachers and students alike, as it stands now, students aren't just excited about using technology, teachers are excited and highly capable of utilizing its presence in the classroom. From smartboards to class computers to e-readers and e-textbooks, each new technology presents new models of both teaching and learning opportunities.
Now, everyday teachers with Tech access are finding new ways to embrace technology and incorporate it into the classroom. As a result, teachers are more efficient than ever, and students are capable of learning faster and more efficiently.
In fact, a majority of students say that technology has helped them to achieve their academic goals, while a majority of teachers say they would like to use even more technology in the classroom.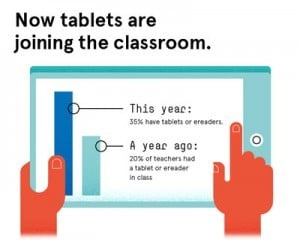 Teachers are using more & more Technology. Does this help ?
65% teachers say technology lets them demonstrate things they could not show another way. Three in every four teachers are saying that tablets, apps are (i) allowing them to reinforce and expand on content (ii) help motivate people (iii) accommodates multiple learning styles.
Even technology is used to teach outside the classroom. This helped students to watch video lectures while they are in home through interactive apps and mobile mediums.
So it is not surprising that three in every four students say technology helps them achieve their academic goals. Infact, two in three teachers want even more technology in their class rooms.
( Courtesy & Credits of Info-graphic: www.onlineuniversities.com )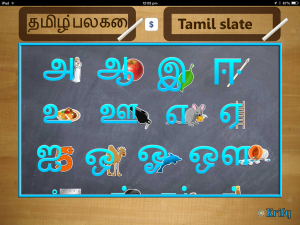 Krify builds interactive and user friendly educational apps such as Telugu slate, English slate, Tamil slate and continuously adding amazing user experience features.