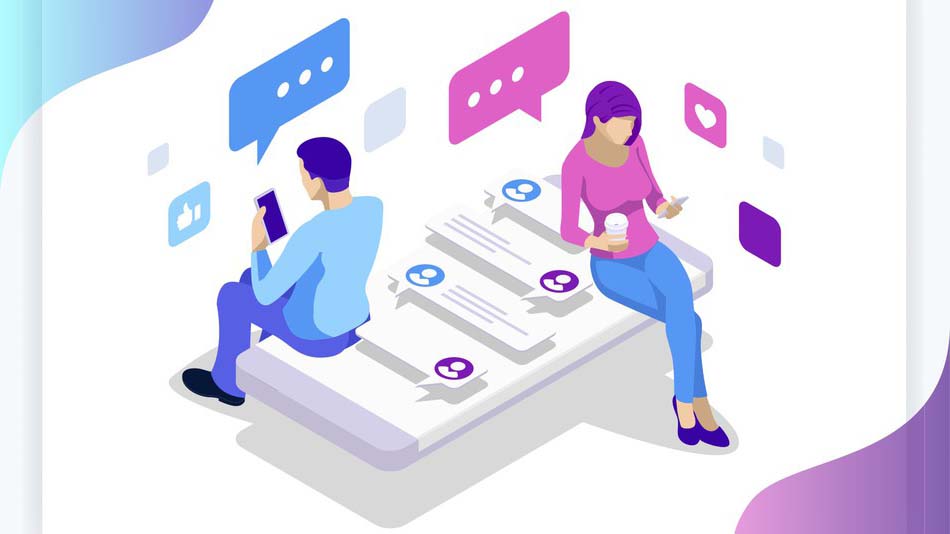 Best Website and Mobile App Development Company INDIA & UK
We at Krify offer a wide variety of services grouped into various categories under Mobile app development and Website Designing with an efficient turnaround time. We also design highly charming mobile and web apps. In addition, We are into various industries.
Our android app developers are skilled in Android Studio Integrated Development Environment who follow various methodologies, implementing android app development best practices to offer expert level development…
Read More!
Prototyping/wireframing tools are the first step to sketch out perfect User Interface and User Experiernce designer interactions. Being the experienced UI/UX web design agency we value highly usable, intuitive designs, advanced graphical designs and latest trends … 
Read More!
iPhone to iPad to Apple Watch. We built basketful of iOS apps, our X-Code Swift, C developers are competently skillful in action to whichever iPhone app development services or iPad app development required to…
Read More!
Quality Assurance (QA) teams keep on facing new software testing chalenges with exploratory mindset that helps to quickly identify defects by agile, DevOps, TestOps, lean practices, methodolagies and face new software testing challenges as work to keep pace…
Read More!
Well-versed web developers through PHP, MySQL, HTML, CSS, and JavaScript, Laravel similar advanced frameworks to build robust websites and web apps for complete ecommerce, DB integration, forms and …
Read More!
Our Digital Marketing is capable enough to think and implement business lead genration strategies, analytics by using digital tools like Organic & Paid Social Media, Display Retargeting, Search Engine Optimization, ASO, Programmatic Advertising Content Creation….
Read More!
Last updated, 15 February 2019
For several long years, the online matchmaking or dating websites relied on traditional data collection such as a long list of personal, demographic information. They collect all the personal details including age, race, eye color, height, interest and then allows the website users to "search, match and contact" model.  This is a never-ending game of continuous search, contact and waits model. With the ever-mounting number of profiles to look through and scrutinize for potential compatibility, one can start to feel stuck in a cycle of flirtation, failed first dates and constant repetition. This worked well for quite long but as the modern era requires quick, easy and convenient solutions for "Plenty of Fish".
"Dating Mobile Apps  are trending today as they are helping to communicate with partner more easier and more faster. All the way people today wishing to chat, meet, date, and involve romantically by finding the best suitable partner On-Demand. Krify stands as the Best Dating App Development Company from UK and INDIA. Drop us an inquiry now to buidl your next app!
With the emergence of smartphones and widespread apps, a new wave of dating, matchmaking applications era got started. Apps such as Tinder, OkCupid, TrulyMadly, Badoo, POF for that matter started easy organization … a swipe left or a swipe right concept that reduces the manual searches.  If both the parties like each other then it creates a match which allows the pair to start chatting and take the relationship to the next level.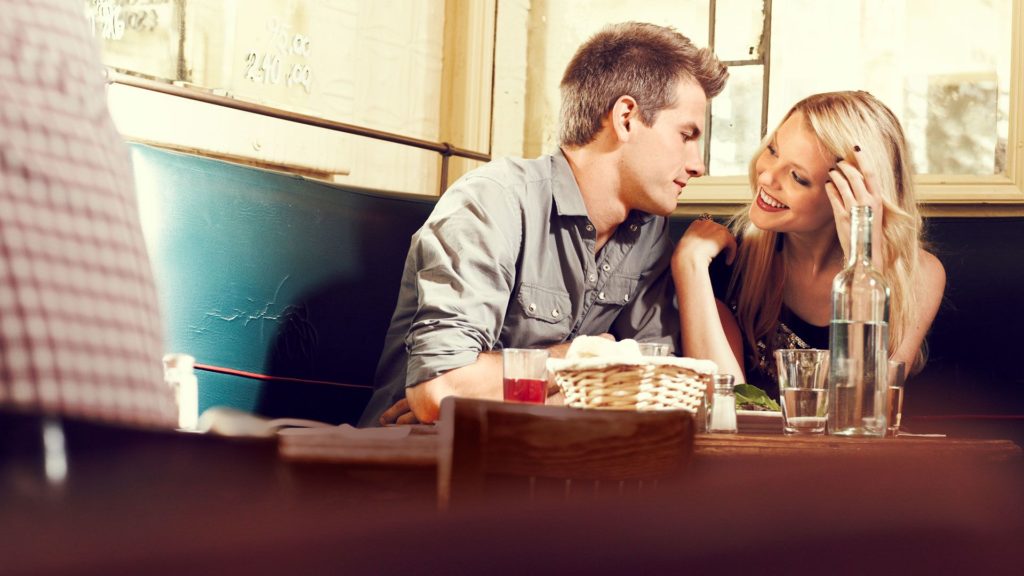 Even though this model worked so well, there is a continuous quest for making better matches for singles. The primary goals are more choices, more accurate match of tastes and frequency.  The goal is how to make this online dating and online matchmaking more effective. It's about a more thoughtful way to date.  That's what dating apps such as Hinge are trying to accomplish with "Most Compatible," a new, free feature that recommends one highly compatible match every day — a move that comes weeks after Match Group (MTCH) purchased a controlling stake in the app and two months after Facebook (FB) announced a dating feature of its own. Hinge employs a machine learning algorithm to find your 'most compatible' match for you.  Hinge founder Justin McLeod informs that this new feature mainly relies on the classic item matching algorithm Gale-Shapley, which was developed in 1962 and is nickname the stable marriage algorithm. It basically tries making successful matches by choosing the most seemingly compatible person.
How does Hinge Algorithm work?

Hinge's new feature, Most Compatible, aims to break that cycle by utilizing a Nobel Prize-winning algorithm to identify the matches you're most likely to hit it off with and put one at the top of your Discover each day. The feature was released today for iOS and scheduled to be released for Android on July 17th. Hinge pairs you with another user it thinks you'll likely connect with, based on algorithms that suss out your previous actions on the app and your interests. So when you log onto Hinge each day, the first match that shows up in the app's Discover section will be your so-called "Most Compatible" match.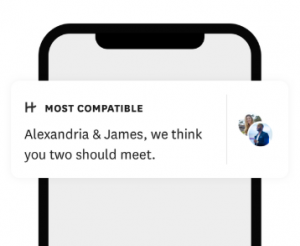 To make these pairings, the app learns a user's preferences through their passing activities and likings.  Then it uses that to pair them with a match whose preferences best align. This method, called the Gale-Shapley algorithm, was designed in 1962 by mathematician and economists David Gale and Lloyd Shapley to answer a theoretical problem plaguing their fields: the stable marriage problem.
While it may sound like something more suited to relationship counselors than mathematicians, the issue here is not infidelity or divorce, but combinatorics. The ideal implementation of the Gale-Shapley algorithm works by optimally pairing people with partners they most prefer and ensuring that, in a large, even pool of single people, everyone can be matched.
For example, in a group evenly divided into men and women, the algorithm traditionally has individuals rank potential partners by the level of preference and cycle through proposals and rejections until each individual is with the partner they prefer most (who isn't already engaged). There are some oversights in the original algorithm that Hinge worked through to make it applicable and useful for a modern love story. The original stable marriage problem focuses on binary, heterosexual couples, and neglects relationships that don't fit those standards. For these couples, Hinge uses a variation of the problem called the "stable roommate problem," which groups individuals into a common pool and does away with gender divisions. In early market tests of its Most Compatible feature, Hinge found that users were 8x more likely to go on dates (as signaled by an exchange of personal phone numbers) with matches found through Most Compatible than any other Hinge recommendations.
At Krify, we constantly work with emerging technologies, trends most particularly Cognitive Artificial Intelligence (AI), Predictive Analysis, Deep learning and Machine Learning to innovate the way things work. It is a combination of mathematical mindset and modern innovation is what makes us a modern app and IT services company.

Contact our team business analyst team if you have any ideas to make them into reality.
If you are looking to create an Online Dating Website Design or Dating Mobile Application Development then you are in the right place. Krify delivers excellent outputs based on the business requirements of our clients.