In the United Kingdom, The NHS – National Health Service is the crowd funded national healthcare system for the National Health Service in England, National Health Service in NHS Wales, National Health Service in Scotland, and Health and Social Care in Northern Ireland.
As we know the UK's health service structures are independently operated, and is politically accountable to the government it related to. The major aim of the NHS is to provide a most comprehensive range of health service, free for ordinarily resident people in the United Kingdom
However, coming back to the topic. Now a days w ith thriving health problems and pressures in the hospitals across the UK over the new and treatments, frequently 'NHS in crisis' is the new flash news hitting the news headlines.

What if, the healthcare services are transformed by the booming technology in 2018? As we are leaving in a technology life everyday.
In most of the biggest business and health service industries in the UK; Are already joined their hands with fitness bands industry – fitness application development,  Organs on a chip, Universal translators, Sensors which teach us about our own body and health and more.. are getting popular day to day in 2018. Which are actually helping the advance healthcare to relieve pressure and elusive demand for such medical staff and consultants. Do you agree?
Have you heard about NHS general practitioners (GPs) services? which is fully going to be virtual ??
Yes, GP's are usually deal with the all type of health problems, and provide the health education like offering advice's about how to stop smoking, take a good diet, give vaccinations for mental fitness, run clinics,  and carry out few simple surgical operations.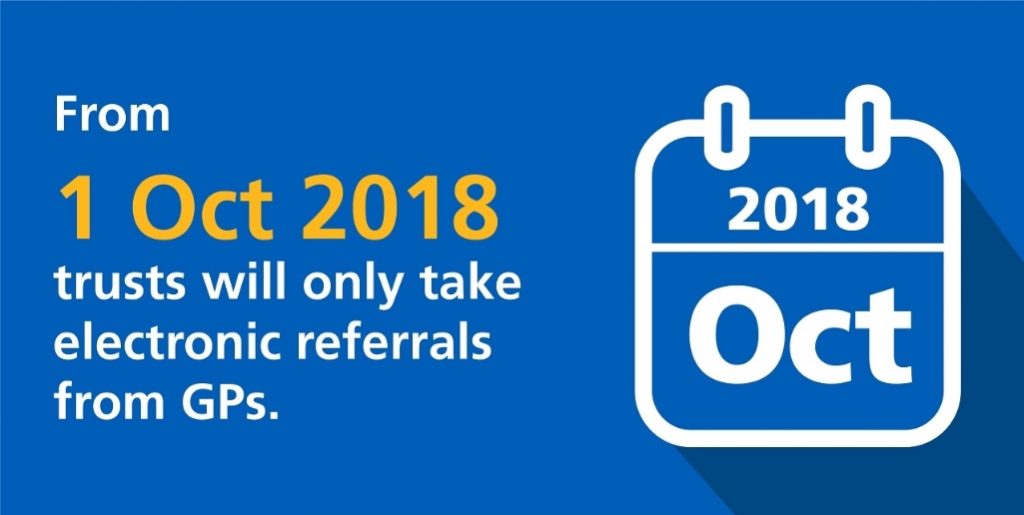 However, GP surgeries are taking the new direction in Digi ear "over the phone appointments" to "Virtual Treatments" which relive the work-load, Helps in dealing with more serious cases in expert virtual presence, which create a new way to speak with doctor face-to-face.
Believe or not, Human are now a days sceptical and trusting a computerized system reports for any of the medical problem diagnosing in compared to accuracy.
When Healthcare Digitization Started?
Healthcare digitization is started from 2014 it-self. Today Healthcare reached to a potential stage where from admission of a patient to paying salaries to the staff of the hospital everything is going through IT services / software.
Have you happened to see a online for an appointment with doctor through a website or mobile app?
Have you happened to know, your Treatment Log is maintained in a hospital software system?
Have you worked received SMS/ Push Notifications for prescription written by the doctors?
35% people out of 95% people have already gone through this process in last few years. The reason is healthcare services – hospitals  are going Citified with latest information and the best security.
On the name of ITfication, The web technologies and mobility applications are taking an active part to support health services in every possible direction in a level to connect hospitals on finger-tips for support, self-diagnosis and treatments.
All the services comes in a picture to facilitate the best health-care services to the patients and helping health care services to grow further with reduced hesitations and conflicts over the treatments,  patient information management, doctor logs management about which from a small clinic to the biggest hospital are worried to handle manually.

On other hand the growing technology is facilitating the next great thing to manage the crisis — In-fact, to take up the global challenges  connected when Although we also agree this not such good idea for major problems, but still in crisis this helps more than nothing.
With the technology expansion NHS is planning to to say NHS is not failing. And the solution for this is the next big IT technologies that going to rune the world of health services with following series.
Chat Bots: Now a days, When you visit a hospital website, with a small sound Chat Bots are pinging us for quick suggestions.
Virtual Consultations: In fact, People do not have time to visit a hospital / clinic for a specific treatment which doesn't a prior need to go and talk. Where they do need a quick suggestion for example what to eat and what not to eat.
In other way, When a major crisis happened at late hours where do a human needs a minimum of first aid to be given – the virtual consultation can be more helpful get treated at right time.
Automation: Medical Automation is all ready in process for such small things like… When we have a specific mobile app on phone related to a specific hospital we do receive a gentle reminders about the prescriptions to be taken,  next appointment dates… etc. have you ever think of such.
Technology Advances: In 2018, We are tied up with a hand bands, fit bands, sensory chips which effectively measure our work-outs, calorie burning second to second. Me my self using a Mi band for knowing my work-outs for diet control. And they will be soon comes with a lot with advanced cricks.
Artificial Intelligence: One way one things now a days happened to see in adversary operations to reduce the strain of both patient and the surgeon, which certainly reduces the burden of health care. Such systems will have the real ability to keep the patients out of the hospitals with no long miss handling..
Robotics: This is one another area, we can see half people communicating by using robotic items on the body like a normal human been communicating with his own part and doing things normally. This could be more often in feature days.
Mind Reading is another another avenue where neurology health care is looking for…
How can Krify Helps you?
Being an experienced mobile app developers, web application developers with global presence. Our team can help you both the new and running health care services and hospital teams for the ITfication / Digitization of services.
We can help you from starting with an offline hospital management system for a very small hospital, with list of advances like basic hospital website development for general service information to reach digital people, getting appointments open from online,  advanced web application development for hospitals to manage from patient appointment, consultation request to a doctor appointment confirmation and treatment in hospital premises followed by the recorded medical prescription and next appointment schedules with SMS gateway integrated notifications.
Krify can also offer an advance mobile applications to the health service organization and medical businesses with website and mobile applications to handle the things on finger tips. Also We do have an expertise in design development of Live Streaming Application for the Video Surveillance, Video and Audio Communication over the digital networks to help further more with technology advances.
Krify had a work experience with global medical and health care organizations with a signed tech partnership and associations to name a few Ahoradoctor, Mygynae, Bluebell Dental Practices, My Period Tracker, Annapolis Dental Center, IDA, and more. One of the mobile app developed by Krify got recognized as the Most Innovative Mobile App – Invisable Braces Scan app in UK.
Contact today for getting your health-care practice solution ready followed by the global standards in representation and to boom as a big brand of health care service provider.
We have noticed the change… Would you?