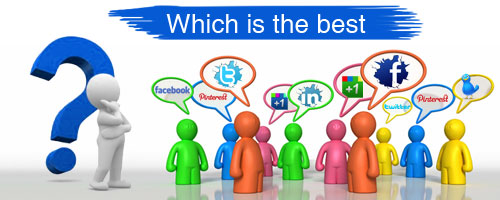 Social networking has grown faster and changed the way people communicate with each other. Today there are numerous Social networking sites such as Facebook, Twitter, Linked In, Foursquare, Instagram, Flicker, MySpace etc which connects people around the world  with different backgrounds, interests, hobbies and professions.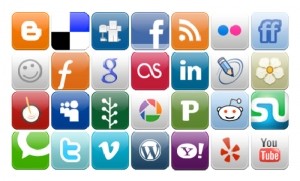 Facebook, is used mainly to make connections with a wide range of people, including friends, family, work colleagues etc. It is a two-way approving mechanism meaning that both of the users in communication should first approve each other to initiate a conversation. It offers a number of tools and features to its users like Instant messaging, Wall updates,  photo sharing, video sharing , creating groups, apps such as games etc. Facebook page enables to interact with customers and the public at large as well as promote your brand.
Twitter is a micro blogging social networking that allows people to follow important topics, people (more popular for celebrities), and conversations that are relevant or interesting to them. It's a much more detached connection. It is a one way following mechanism meaning that one can follow other that interests them without needing any prior approval.
LinkedIn is a  professional social networking site mainly targets businesses. It's geared toward finding jobs or sales leads, or even creating new business partnerships. Conceptually, you need two-way approval mechanism unless someone list them as they can be contacted without needing an approval. LinkedIn profile connects to those in your industry as well as job seekers and other important contacts.
Foursquare helps to find the perfect places and that allows registered users to post their location at a venue ("check-in") and connect with friends.  It also allows to share their users to share their pictures with other social networking users such as Facebook and Twitter.
Instagram is an online photo-sharing, video-sharing and social networking service that enables its users to take pictures and videos, apply digital filters to them, and share them on a variety of social networking services, such as Facebook, Twitter etc.
Flickr is a cyber social site designed as a photo sharing service which can also handle video clips.. It gives the user the option to post as many photographs that they want. Facebook has only maximum dimensions for the pictures that you can post, while Flickr allows photos to be displayed in 'all sizes'.
Myspace concept is same as Facebook  having an additional functionality of  one can easily share their music to pages which will play automatically.