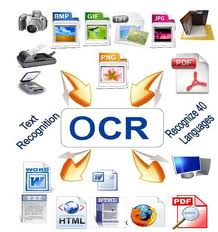 Optical Character Recognition (OCR) enables text recognition and conversion of digital images (scans and photos) and PDFs to text ready for editing, quoting, search, and archiving. Sometimes OCR is also called as ICR (Intelligent character Reader ).
There are various components that work together to perform optical character recognition. These elements include pattern identification, artificial intelligence and machine vision.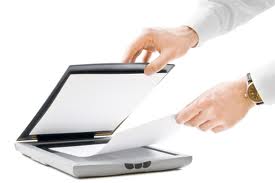 OCR software or an Online OCR service converts scans, document images taken with a digital camera or Smartphone, as well as PDF files to searchable and editable formats. All OCR systems include an optical scanner for reading text, and sophisticated software for analyzing images.
Many popular mobile platforms, including Windows Mobile,
Symbian, Linux, Google Android ,iPhone developers will benefit from using the same OCR technology to create high quality applications for a variety of platforms and devices. This minimizes the developers' dilemma to use SDKs from different providers for different platforms.
OCR Process:
Document scanning
Recognizing
Verifying
What Technology lies behind OCR?
OCR technology requires both hardware and software. The two main systems used to perform OCR are "matrix matching" and "feature extraction.
Apps containing OCR technology are:
• Mobile OCR
• Scanthing  OCR
• World Card Mobile
• Receipt Filer Lite
• Sudoku Grab'n'play
• Snapanda English dictionary app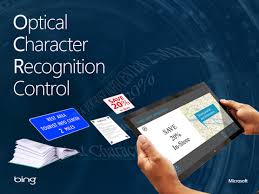 By combining OCR with today's sophisticated Smartphone, one can capture actual data from images and documents where ever. This enhances workplace functions by simplifying data extraction and expediting services. Every one use mobile OCR to address the challenge of capturing information accurately and swiftly.
OCR also has additional functionality of language translation from the scanned images when convert them to editable Word or RTF documents .
Applications:
Banking
Legal
Healthcare
OCR is widely used in many other fields, including education, finance, and government agencies
Advantages:
 It can easily & quickly convert printed text into an electronic & editable form
 It is quick and accurate, ensuring the document's content remains intact while saving time as well.
It is a data collected technology that does not require any recognition engine.
 With the help of OCR, people no longer need to manually retype important documents when entering them into electronic databases.
Disadvantages:
It has difficulty with documents that have both images and text.
It has difficulty in differentiating between characters, such as the number zero and a capital "O.
Future Scope
OCR is able to read Screenshots. This can facilitate the transferring of information between incompatible technologies.
It will be also used in the development of more advanced robotics. If OCR is used to help robot comprehend text , the uses could be almost endless.  It is used to prevent viruses by detecting codes hidden in images.
All of these advancements and more are expected to keep technology of OCR in use and continue to expand its current capabilities.