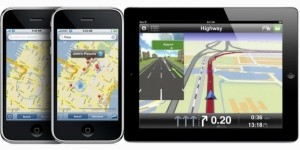 During early 2000, website is an essential need for every business. Having a website is like opening a door and inviting potential customers into their business. Technology  and is moving so fast, Today Mobile apps and Tablet apps became a part of every conceivable business, irrespective of their size, services and offerings. At present, we have thousands of apps which can be downloaded virtually for every business and for every need.
Having an App is a best way to keep your customers engaged with your products. with in your mobile app is the final goal to win your customers.
Today, one of the most exciting feature that you can integrate in your mobile app or build into your mobile app is the use of Mobile Mapping such as Google Mobile Maps and GPS Technology. Adopting these technologies into your mobile app certainly make your customers engaged and it subsequently build Customer loyalty.
Google Maps is one of the popular mapping Websites. It includes Google Maps website, Google Ride Finder, Google Transit, and maps embedded on third-party websites via the Google Maps API.
Everyone knows about Google maps But what many might not know is that the app with map service even offers indoor maps of airports around the world.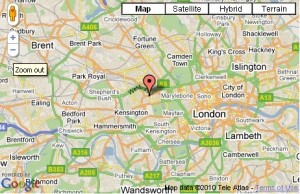 Using Google maps one can
Search for places nearby and get the local information you need
Discover great offers near you
With Google Maps on your device, one should never have trouble
finding their terminal.
Google maps employs GPS to show your your surroundings and provide directions based on your current location.
GPS stands for Global Positioning System and is a technology employed to pinpoint your location on the globe with a great level of accuracy. This unit give the exact location on the earths surface of your position.
It enables users to type a location and broadcast it to their friends and even the mobile virtual network automatically tracks and alert people about their location.
GPS is useful when doing large surveys because the area can be covered faster than when using a total station. It also allows for surveys to be done in locations that previously were inaccessible.
Applications of GPS:
1. One can easily track their lost phone using GPS technology.
2. GPS-enabled cell phones don't require cell towers.
3. Locate your Kids with a GPS personal Locator.
4. Apps with GPS acts as a Guide while traveling.
5. Locate branches and ATMs using GPS
6. GPS allows individuals and businesses, to make use of the extremely accurate military system.
7. GPS allows one to automatically filter the content.
There are some amazing apps using GPS technology:
Get real-time traffic and road information by using Waze app, Scout app
Discover and Explore new places, tour cities etc by using Google maps app, Mapquest app
Save your money while traveling using Navfree app
Get back TomTom app
Share the location with friends and family members in real time by using Glympse app
Maps and GPS will increasingly become part of our lives, and when used properly, it can provide valuable services are incredible, very intuitive, well designed, interactive, and the search capabilities are amazing.
At Krify, we have worked on Apps with advanced levels in both GPS and Maps Technologies. Please speak with our representatives for better ideas on how you can enhance your existing apps (or) how you can build new apps using latest technologies such as GPS & Maps. Please contact us here