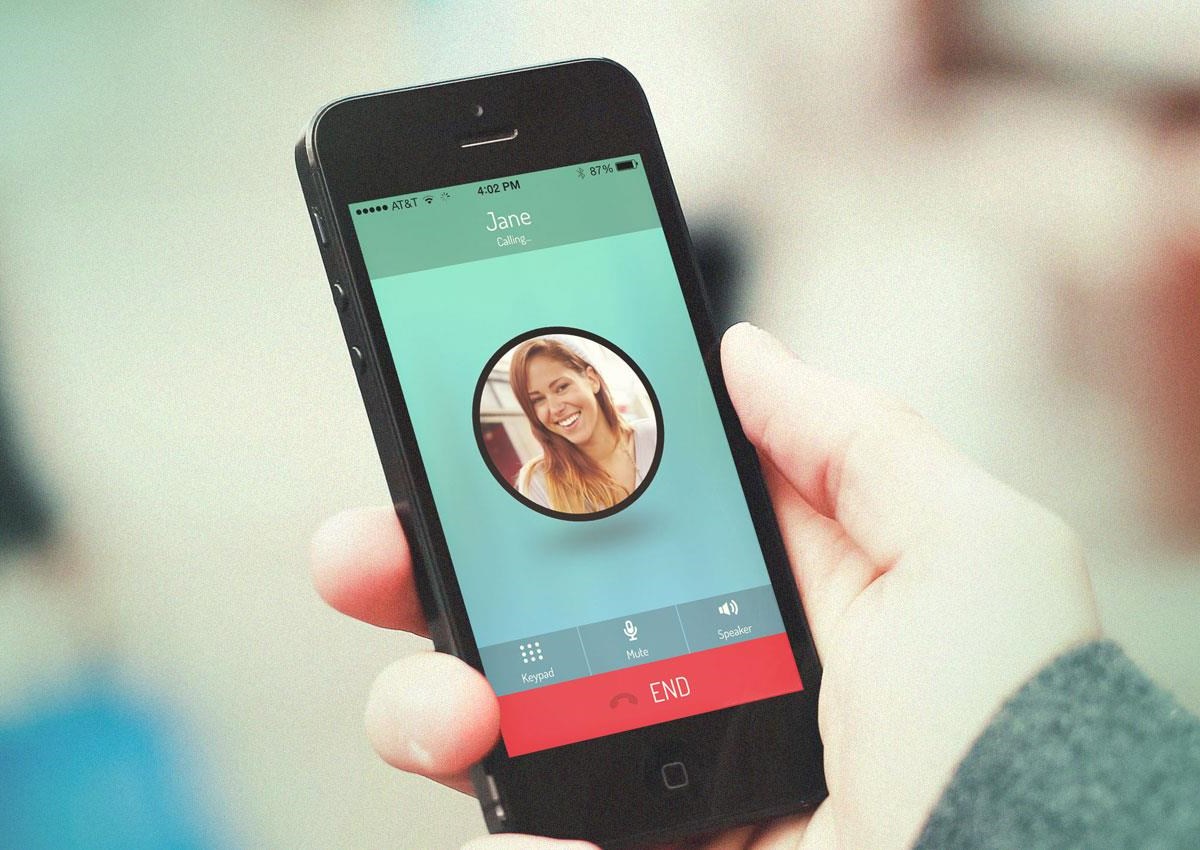 Linphone is an excellent multi-line and multi-platform for iOS, Android, Windows, Mac and Linux – open source VOIP SIP client. It is a SIP soft-phone that is not bound to any operator. It can work with any VoIP operator using SIP. In common language, it is an internet phone or Voice Over Internet Protocol (VoIP) phone.
Linphone Development was basically started by France's Belledone Communications for Linux platform. Now, since its birth, #Linphone is being supported by various other platforms like MS Windows, Mac OS X and mobile platforms like iOS, Android, etc.
Being an open source Voice over Internet Protocol (VoIP) and Session Initiation Protocol (SIP), it is available as open source code to be used to build mobile apps by mobile app developers. With the help of these apps, User can make free international calls to all the phones, provided that the respective phones should have these Linphone apps into it.
Linphone was first launched in 2001. Now over many years, the Linphone is more robust and now embeds various array of new capabilities and features. With updated plugins available, Linphone can easily be customized in order to develop it as your company's softphone and optimize it on your dedicated hardware.
All Linphone updates and guidelines are available on official #Linphone @website.
Linphone has a separation among User interfaces and core engine. This allows to create different types of user interface on top of same functionalities. Liblinphone is a core engine which is the library that implements all functionalities of Linphone. It is a very powerful SIP, VOIP video SDK that can be used to add audio, video calling functionality to the apps.
It offers high level API to initiate, receive and terminate audio and video calls. The basic features and advantages of Linphone customization is described in our previous post Linphone – Sip Voip customization.
Linphone Desktop 3.9
It was released recently in last month i.e. in November. It has come up with an improved UI and many more application enhancements like:
Video recording of calls in MKV format.
Add buttons to change the record and playback volumes during a call.
Add button to start chatting without having to create a contact first.
Clickable URLs in chat view.
Supports any web cam.
Linphone desktop 3.9 can be downloaded at http://www.linphone.org/downloads-for-desktop.html
Linphone Android 2.5.1 and Linphone iOS 2.4
To follow the mobile platform evolutions in a better way, new versions of Linphone Android and Linphone iOS was released in October 2015.
In latest Linphone Android 2.2.1 version, you will get following enhanced features:
Advanced video size and frame-rate settings
Improved file transfer feature that will allow multiple downloads at a time.
In Linphone iOS 2.4 version, it will now support iOS9/XCode7. Various bugs have been fixed for it and it have following added enhancements:
In dialler screen, ascii capable entry text is added so that both '@' and ':' are easily available.
In chat screen, now can be clicked anywhere in chat bubble to resend text and delivery status image.
In wizard screen, the device model and version are added in the User-agent field for improved statistics and troubleshooting.
The translations have been updated, various memory leaks and crashes have been corrected and a bug on badge count display, while receiving remote push notifications, has also been fixed.
Krify's work in Linphone
Krify has gained expertise in developing customized Linphone based apps as per the needs of our clients. Our portfolio about work done in Linphone speaks about our competencies. Our Linphone app development team is well aware and is in sync with updates from Linphone.
We have developed custom Linphone apps as per our customer's requirements, which has following important and advanced functionalities along with the basic functionalities:
Calling functionality:
Calling functionality between app to app with the help of sip server support
App to App calling (i.e. Peer to Peer )
App to Mobile number (i.e. Peer to PSTN)
Call Transfer
Call Conference
Pause and resume ongoing call
For Android– Echo cancellation
Bluetooth Headset support
Voice Mail
Call via local number
Media Encryption —> None, SRTP, ZRTP and DTLS.
Chat functionality:
Allows chatting between Peer to Peer ( If TLS/TCP mode enabled in server)
Allows chatting between cross platform i.e. from iOS to Android ( If TLS/TCP mode enabled in server )
Audio Codecs that can be enabled in Linphone with server support:
opus
SILK (8K, 12K, 16K, 24K)
speex (8K, 16K, 32K)
PCMU
PCMA
GSM
G722
iLBC
AAC-ELD (22K, 32K, 44K, 48K)
iSAC
L16
AMR
G729
Video Codecs that can be enabled in Linphone with server support:
For iOS: Mpeg4, h264 and VP8
For Android: VP8
We are the trusted choice for custom Linphone apps, navigate through our Linphone products: 1n1 Talk Linphone app, Sim2Dial, Gost App ,Magictell, UVcon, Ring to India, Crypto-10 etc.  Just contact us for all your Linphone related queries. We are happy to help you!
Thinking to develop Linphone Apps by experienced Developers?
Let's get in touch with most experienced mobile app developers at our contact page: https://krify.co/contact/
For any Queries or to do Live chat, "Let's chat."