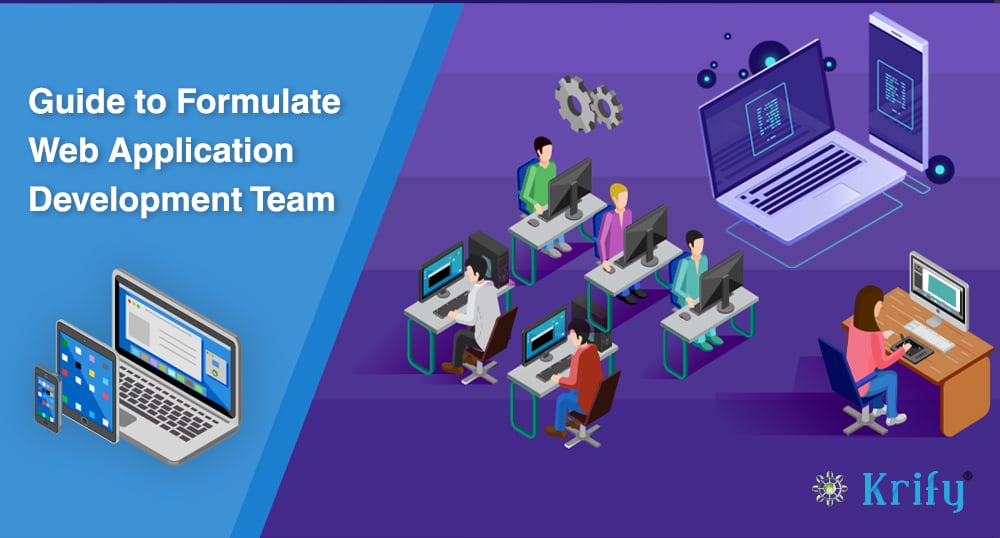 Websites are the common fundamental tools to interpret business. A site can raise the traffic of customers and even lower the image of a company's brand based on the design and How customers feel convenient with that website. If the site is diligent and it comprises pages that take too long to load then definitely you lost the market, this is the reason a great web app development team requires.
The quality of web design can massively affect the potential to pull and convert clients. That's is why leading brands invest more time and effort on developing compelling pages that are simple to navigate. Moreover, bold designs are vital tools for any successful website. Even the most attracting sites are doomed to fail if it doesn't work correctly. That's why a team of talented web developers comes in handy. The combination of web development services and web design can bring the best functioning to your website promoting an excellent functionality UX that boosts your bottom line.
The unit includes system administrators, webmasters, web application programmers and project managers. Let see in detail about the web development team structure and key skills for a web developer.
Requirement and roles for Web Development Team Structure
1. Business Analyst or Project Manager
Business Analyst is the 1st person comes under Web Development Team Structure. Understanding the business requirements and noting the functionality and the plan regarding condition is the leading role of a business analyst.
A manager role involves planning and organising time and resources to implement the job successfully. The technical designers, developers, testers and architects play a vital role, and they coordinate the resources, the project flow and interaction. So the project manager required to set the resources and tasks in proper align with maximum efficiency and minimum sequence.
Roles & Responsibilities:
Maintaining project requirement and further analysis.
Managing required documentation.
Resource and Activity planning.
Motivating and collaborating team.
Communication with clients.
Maintaining the scope of the project.
No matter how much the project is demanding, make sure it includes project manager in web software development team.
The distinct qualities that you look for project management are resources management capabilities, multi-tasking clear communication and leadership qualities and knowledge on few latest technologies. These skills assure the project on track.
Krify is best in maintaining project managers.
2. Graphic Designer
Graphic Designers start with understanding the business flow and user interaction sequence by creating basic wireframes and solutions according to requirement flow. They required to work on users interaction likes buttons, screens and visual elements. Obtaining such designs would be great for your project.
Roles & Responsibilities:
Design Prototype.
Develop wireframe.
Understand the user's idea.
A better design is more about user interaction developing the live websites ending up with eye catcher designs are generally gaining a client's attention.
If you require such designs, krify can help you to grab clients and attention for your business website.
3. Web developers
It includes Front end developers and back end developers.
Front end developers
They take the initiation of static designs and convert into fully functioning web apps that work. HTML, CSS JavaScript, Jquery, Angular, Bootstrap are some of the technologies that Front end developers familiar.
Roles & Responsibilities
Providing technical feasibility of UX/UI designs.
Optimise interactive user elements for maximum scalability and speed.
Semantics for SEO optimisation.
Back end developers
The back end developers are responsible for designing. The designing and user flow are perfect; then the data storage is implemented correctly. Server, database, Mysql, Php, Mongo DB are some technologies that come under back end developers.
Roles & Responsibilities
Database development, implementation and management.
They work on cloud computing, API Integration.
The role includes Security checks, Backups and restores.
Release new app versions.
Look for the developers that write robust code with good logic systems. Make sure the system is robust and also web app developers should have task management skills and good communication.
Such developers can be chosen from Krify, providing a great opportunity.
4. Quality Assurance
Quality Assurance is vital to web application development team. These people test every function and feature in all stage to ensure the quality of web application. They recommend improvements to make the app more bug and error free.
Roles & Responsibilities
Conduct website functionality test.
Testing the web application compatible with different browsers and platforms.
Quality Assurance is one of the vital requirement for complete good build by web app development team. Without this QA analyst, the web app development team is incomplete.
Krify has well quantified Quality Assurance Analysts.
Whether the team in small or large, it doesn't matter. Generally, a small size team depends on talented members with many skills, and the large size team includes more specialists with less number. Communication may become an issue as they don't specialise much. Generally, Agile methods work more with a small group. You can reach out at our blog about tips and benefits of the app developer.
Great Skills for Forming the Web app development team
How difficult task to construct a web application development team structure be? So that the reason many organisations takes help from the external web app development company. So, there is much demand for web app developers. So, let us see the skills of a web developer.
1. High-grade project Management skills
The lacking in quality project management skills can never be a success in developing your business. So you will require a person who can act as a business analyst to take up the responsibility of managing the resources. Thinking critically in different situations at different aspects that intently counts the best ability in managing the client's project. Along with technical knowledge, he should good at multitasking and highly responsible as he should meet the capability of the client's idea and requirements.
2. Fabulous Design skills
The development and design both are crucial stages and there is no way to skip or replace. Designers are always involved in the whole project from the initial step to the last step. There are more responsible for developing wireframes, devising the navigation mechanisms, processing the requirements that require for web app development. A team that lacks the design skills will not carry out effective design implementation. Their need improves the quality of web app development.
3. Imperative development skills
Development is the main stage of the entire process. So it requires more coding skills. They evolved with processing the complete layout and need to implement it to develop a web app. This team should look typically familiar with various platforms and languages.
4. Outstanding QA skills
After the deployment of the web app, there should be quality testing, and there should also be QA analysts. These experts have to perform tests on the web app. It is their responsibility to sketch and explain to developers that is there any improvement that hinders in final development.
5. Market experience:
No web app development is complete until the products get in the hands of users. No web development team lacking in good marketing skills make a successful web app, indicating the need for a skilled marketing and sales team. These professionals are familiar with improving various marketing strategies.
Conclusion
Hiring a software development team is never an easy task. A Good web development team is a crucial step to get the success of the web app. The Web software development team should have the ability to manage projects from initial stage to the final stage. And inevitably require good technical knowledge, consistent team and flexible. The success of web application depends on how the web development team approaches skillfully.
Krify is one Such, Web app development company India and also based in UK. It ensures the best skilled and experienced professionals that meet the client's requirement. For more information contact us.