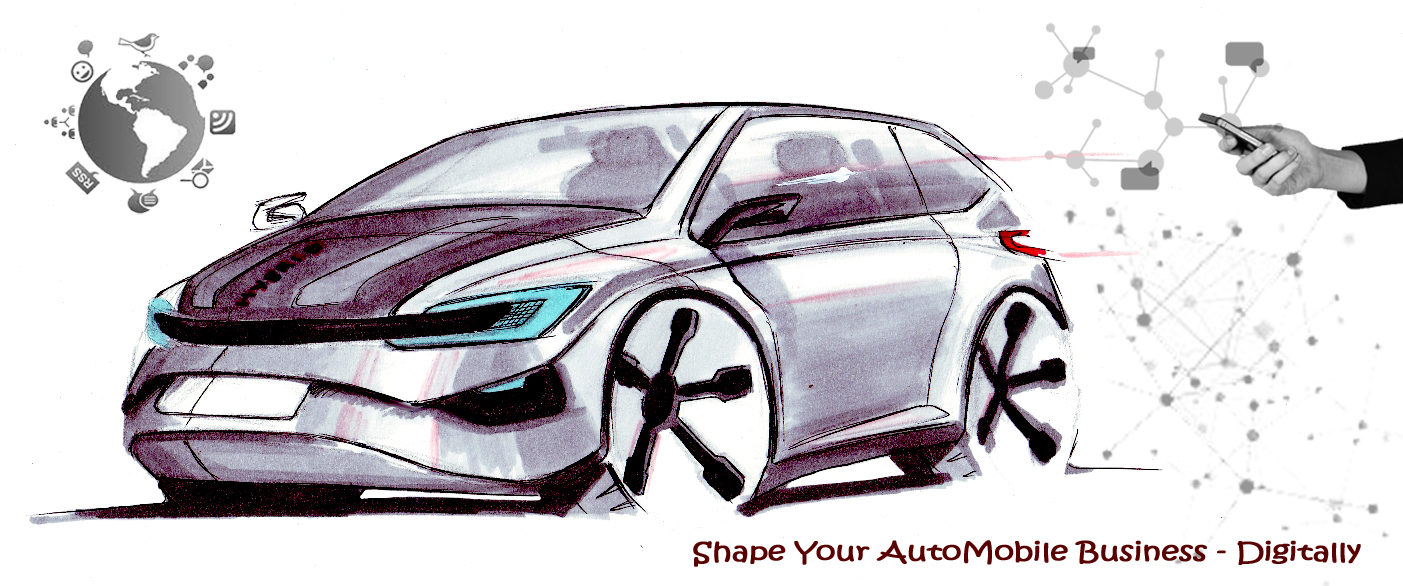 Are a freak of auto gadgets? How many of you like cars? How many of you Love cars? Do you like to play racing Game? Do you Love modified Auto stuff? Are you interested to know how your modified car will look?
It your Answer is YES! Find all answers at one shot, take your next step must be Mobile Apps 😉
Every business is realized that their consumers spending their time with smartphones more and increasing day by day. Starting From restaurant businesses, fashion retailers to the automotive industry, smart companies are profiting from using mobile websites and mobile apps.
Let's check… how top auto manufacturers has mobility solutions till now!
AUDI: Audi has more than 3 Hybrid mobile apps compatible with Android and iOS Devices in-order to enhance closer to the customer more by the Brand features.

Just for an instance… Audi Vision can expose customers by giving the exclusive access to images, information & video related contents. Altogether which is intended to help you discover and recognize the options offered with each Audi model.
Mercedes-Benz: The Mercedes lunched more than 5 best apps for Android and iOS users. As Mercedes has reputation over different auto vehicles came up creative ideas like…
For Instanced… GenuineParts Smartphone Game is a interactive game is intended to make player learn about Mercedes-Benz GenuineParts through play, the game is correspondingly ideal training for your memory and powers of awareness.
Skoda: The Skoda introduced more than six mobile apps on both Android and iPhone whose major focus is to boost-up the business by promoting their own services and products over the mobile apps to the customers.
One of the Mobile app promoted by Skoda is like ŠKODA Service just as mobile subordinate that provide you with features and info related to your ŠKODA automobiles anytime when you need it!
These are the few best and different concepts that how auto mobile industries and Spare Parts Industries are focused on the mobile apps development.
Why Automobiles try to educate their clients?
Companies are using them to educate their clients, to better serve or to entertain them. For example BMW offers in its BMW TV app (for iPhone) a wide range of the latest videos and contributions from diverse BMW TV platform fields. It allows video streaming in full length, high quality and filters according to various criteria. Similar apps are also offered by brands like Mercedes, Audi, and Skoda etc.
Why Automobile Retailers need mobile apps?
Retails businesses are one for most businesses who must look for marketing strategies to find clients as a habit in day to day trends. Retailers like Motor, Spare Parts, cloth, and pharmacy…etc. Are specially supported by their manufacturer businesses in different kind by taking the advantage of digital trends through website and mobile apps development.

Are you interested to take next level in your business?
Great! You are now at right place. We exaggerated for entrepreneurs like you for creating the next step to your business growth.
We have specialized teams to work on a lot many type of businesses who are like Auto Mobile Web and Mobile App Developers, manufacturer- retail businesses Web and Mobile Apps Developers, and we also has an expertise in providing cutting edge solutions to our clients over the Earth.
Update from Google – Search Engine Giant !
#Google recently published a post in #ThinkWithGoogle saying that the #Branding in Online Media for Products playing a major role in people to take decisions
Branding through Digital Media is offers the best business over the world helps every one to connect from different locations…. Web Apps Development and Mobile Apps Development for Manufacturing Firms with Digi Trends following with Digital Marketing is also grown up.
Get in touch with us for next step in your business success!