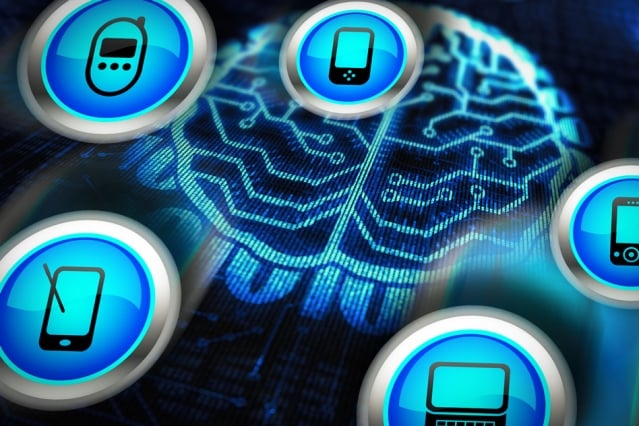 Microsoft has released its open source Computational Network Toolkit (CNTK) on GitHub. Now the tools which are used by Microsoft researchers to accelerate approach and work in artificial intelligence, will be available for broad group developers through an open-source license.
Xuedong Huang, the chief speech scientist from Microsoft, mentioned that it could be useful to everyone right from deep learning startups to well established companies that are into processing of lot of data in real time.
Microsoft described CNTK as "a unified deep-learning toolkit that describes neural networks as a series of computational steps via a directed graph." It has been claimed as an alternative for some of the established deep learning frameworks, toolkits and libraries like Theano, Torch, TensorFlow and many more.
Researchers said that this new toolkit is faster in image and speech recognition than four of the other computational toolkits. Microsoft had explored deep neural networks like systems that replicate the biological processing of human brain. Computers with Graphics processing units (GPU) can run CNTK because it has best tools for processing complicated algorithms that improves artificial intelligence. They have claimed that CNTK is an insanely more efficient toolkit that any other toolkits.
The size of the company does not matter for using CNTK. Any deep-learning startup, medium-sized or bigger company processing a lot of data can use CNTK.
Artificial Intelligence in Mobile Devices
Artificial intelligence is creating a big storm in the field of technology. As smartphone has become a part of daily routine, we need more and  more clever phone devices. Researchers are readily applying traditional Artificial Intelligence techniques in the mobile environment. Such techniques like machine learning, speech recognition, natural language processing and classification creates powerful applications like Kinect from Microsoft and SIRI from iOS.
The trend in technology is continuously making computer technology devices smaller and personal. The next hot trend is wearable computer technology that would be carried like clothes, head mounted display technologies. These creates novel ways of augmenting User's reality.  The vision of this new computerized infrastructure will be having applications, for instance, people may get reminded to buy milk when they come in front of diary shelf in supermarket. It will happen due to receiving message from wearable computer of refrigerator that has got to monitor the content into the refrigerator.

AI methods seem to be very much promising tool for building situation and location aware mobile systems that will help users to work and behave in an unobtrusive manner. APIs for natural language understanding and machine learning are within closer reach than before. Consumers are looking forward for apps that can be used in an assisting and unobtrusive way. More and more killer apps will be seen at consumer as well as enterprise levels.
The main reason behind that we don't see neural networks in mobiles is the power. MIT has come up with a solution on this by revealing Eyeriss, a chip that can have neural networks in low-power devices. If power usage can be reduced many folds, then deep learning tasks won't kill the battery of your iPhone.
Although this kind of technology is not available in something that you can buy, but sooner you can have your smartphone that will handle AI-based processing locally. This technology can become a practical reality in near future.
Krify
Krify has been working on machine learning technology, as artificial intelligence is the future of technology. We specialize in enterprise solutions and mobile apps and websites development for start-ups as well as for established companies. Contact us today to get free consultation from our Technical Director.