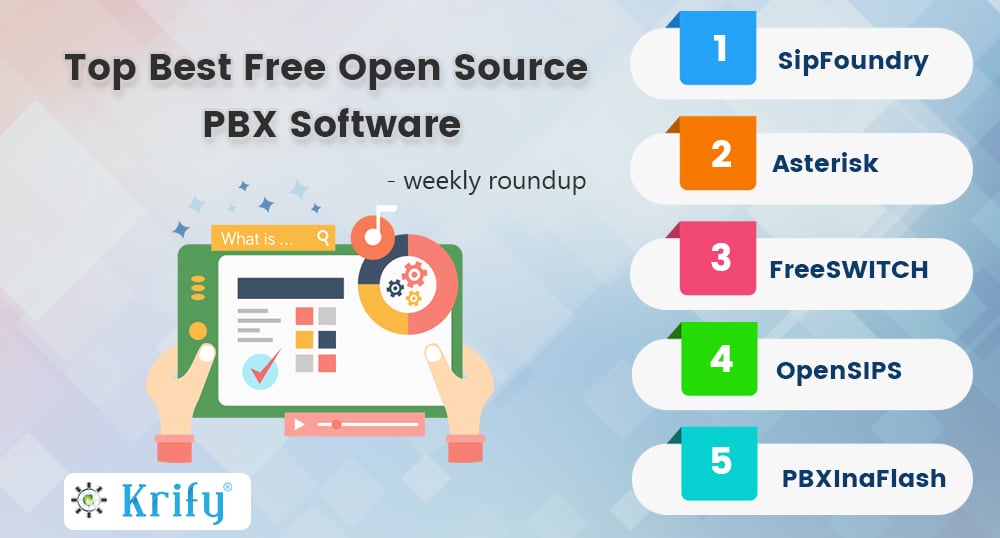 It's Friday and we are back with a weekly roundup with an interesting technical topic on Top free Open Sources Private Branch Exchange (PBX) Software.
Utilising an existing hosted Private Branch Exchange service from top hosted Private Branch  Exchange providers will surely help the majority of businesses i.e from small business to enterprise level providers. Private Branch Exchange providers do their best to fit packages and services to meet the need of each business. With the difference in industries and required features, the security that is necessary for an open source.
For such case, businesses can turn to open source platform and yes there are available with excellent IT and team of developers any business can develop and fit their own in house Private Branch Exchange software, even communication suite. These platforms are open source and all source coding OS available for free online and can be crafted to each specific scenario.
Top Free Open Source Private Branch Exchange (PBX) Software
So, let what are the top free open source private branch Exchange (PBX) software for every business need.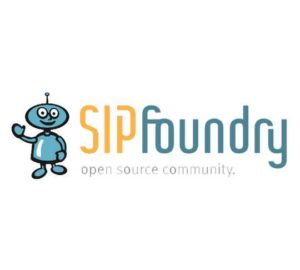 SipFoundry was established in 2004 and offers the same solution that asterisk engine provides. It supports interoperability of SIP products, standardisation of SIP and solutions across the industry through SIP forum test framework. It makes possible to build your video and voice communications, unified messaging, IM and chat with live indications, conferencing and even a mobile client. SIPFoundry has a different spin and sells professional support to the user based on various rates.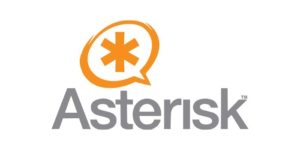 Asterisk is an open source framework for communication applications. It turns an ordinary computer into a communication server. It powers VoIP gateways, conference servers IP Private Branch Exchange (PBX) systems, conference servers and other custom solutions. VoIP solutions used for small businesses, call centres, large businesses and government agencies worldwide.
As the leading open source telephony platform, it packed with standard Private Branch Exchange (PBX) features includes automatic call distribution, usual voice mail, conference calling, interactive voice response menu. Asterisk can be considered the go-to platform when it comes to developing Private Branch Exchange (PBX) or UC system, VoIP.
Go through our blog: VoIP Work Model-App Development Experts

The FreeSWITCH is designed to interconnect and route popular communication protocols using text, video, audio or any other forms of media. FreeSWITCH has grown to become a world premier open source soft switch platform. This versatile platform is used to power video, chat, voice communications on devices ranging from single calls; this easily interfaces and integrate with other popular open sources Private Branch Exchange (PBX) platforms available.
To minimise the complexity of a system, FreeSwitch utilises freely available software libraries that will make the essential functions for your System to work. FreeSWITCH offers the usual calling and even adds some extras like speech recognition and integration and even Public Switched Telephone Network (PSTN) interfaces for Digital and Analog Circuits.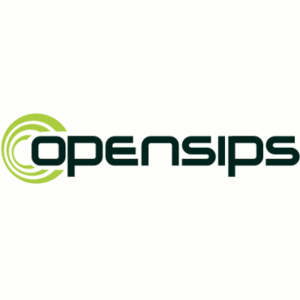 OpenSIPS is an open Source SIP proxy/Server for video, Voice. It is a multifunctional and multi-purpose signalling SIP server used by telecoms, ITSPs and carriers. For a solution like residential platforms, enterprise/virtual Private Branch Exchange (PBX) solutions, application servers, IMS platforms, trunking/ wholesale, Frontend load balancers, call centres, and many others openSIPs used.
OpenSIP recommends providing recorded webinars and in-depth manuals for configuration and version of the openSIP's platform. A web configuration portal should make it simple to gather data statics of your service.
check out our blog: 4 Enhancing Features To Improve Staff Training With VoIP Solutions.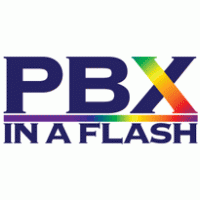 With PBX in a flash, you will have a high-performance to turnkey Private Branch Exchange (PBX) that's easy to upgrade. Once you have installed a fully functional server with the latest Debian Linux operating system, plus 3CX Phone system V15.5 is a complete unified communications platform which includes desktop clients for Mac and Windows. And even smartphones clients for iOS and Android.
It utilises the operating system, CentOS including Apache web server MySQL database server and SendMail as well as necessary protocols and firewalls. The system gives the users to choose Asterisk 1.8, 10, 11 or Free PBX 2.9, 2.10 or 2.11.
The user also has an option to choose from many of add-ons to fit the system with features like automatic backups, caller ID lookup services, SSI Keys, Google Voice integration, text to speech functionality and fax support. Everything is designed to be simple. Add ons can be installed with one click in a minute. With the goal of no bugs and no bloat, PBXInAFlash seems to be the easiest and quickest solution to adopt.
For any business VoIP solutions are essential. You can choose any of the above mentioned Free Open Source Private Branch  Exchange Software.
Krify is one of the leading Mobile App development company in India and Uk having high experienced developers will work for open source softwares to give the best output to the project. For any business, reach us for a free quote.