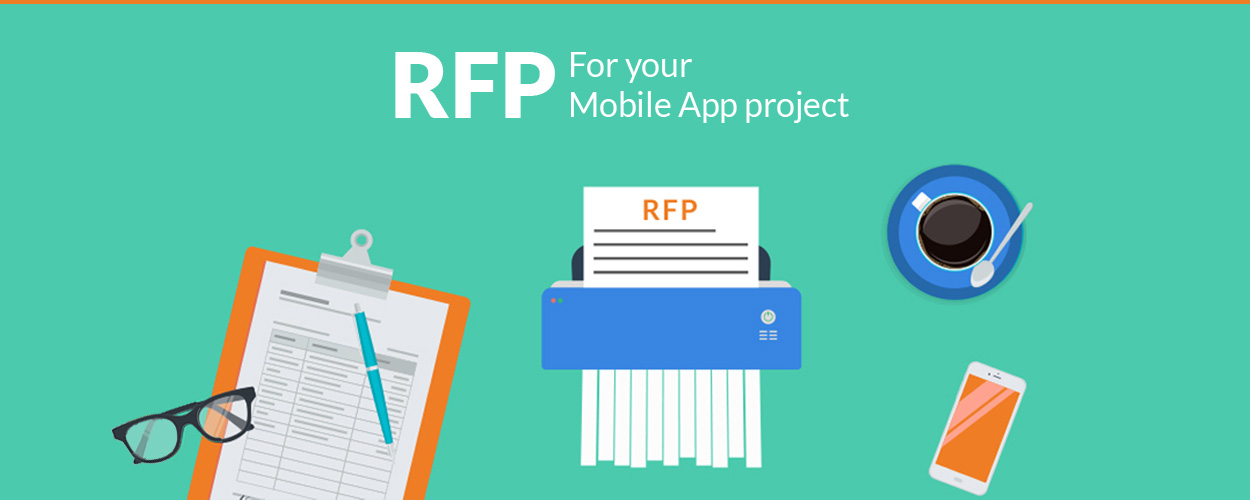 When you are looking for new mobile application development then you need to find the right company who can convert your idea to a reality that can ensure its success. This is one of the challenging tasks, especially when so many vendors are trying to contact. So in order to make sure that your mobile app development really went well, one should find the best mobile app Development Company. The quality of your RFP helps you in finding the right mobile app development company by receiving responses from top development companies.
What is RFP?
A request for proposal (RFP) is a solicitation document developed by organizations or entrepreneurs with their business goals and submitted to mobile app development companies asking for competitive estimations to develop that certain application.
What are the Key elements of RFP?
Purpose of the project – The first step towards writing a proposal is to define the problem and the related KPIs. You need to write what business problem this application is to going to solve. This step is very important to articulate your problem and the easier it becomes for mobile app development companies to suggest your best-tailored solution.
Project Description – Need to explain the exact goal and what you want to achieve with this mobile application.
Target Audience -A mobile app should always be developed keeping in mind the target users of an application. Having a clear vision regarding the target group, enhance the success ratio of an app.
Mobile Platforms – Need to define whether you want to go with a native or hybrid application? Also, need to define in which platform you want the application such as
IOS App Development
Android App development
Windows app development
Progressive web apps
Timeline and budget -While writing an RFP, define the ballpark budget that you have and decide when the project should be launched. This information helps mobile app development companies to plan the project, technology stack etc.
Things to consider when selecting the best mobile app development company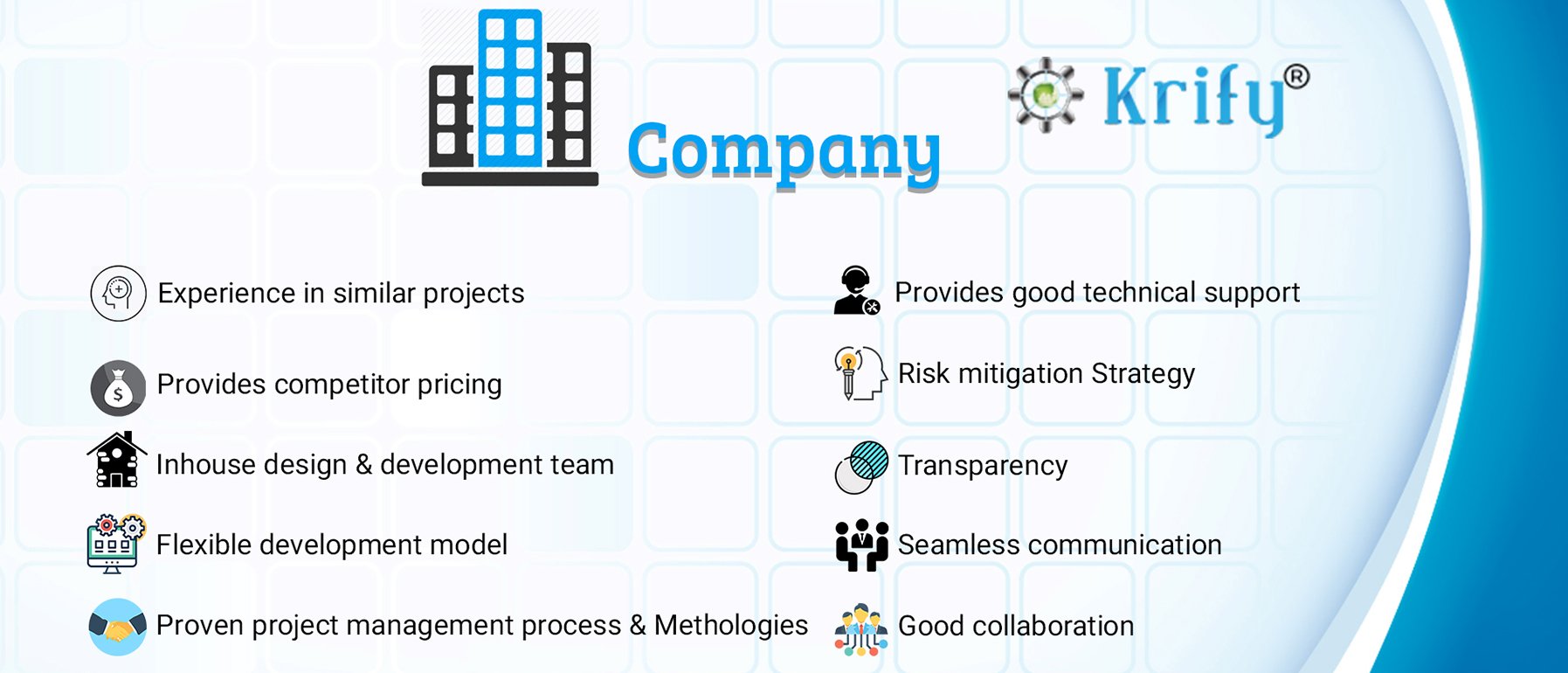 Finally, the quality of your mobile app RFP will affect the quality of the responses you receive. The detailed and better your RFP, you will receive proposals from the best mobile app development company that provide accurate timeline and price estimations and help you to choose the company that matches your project.
As a full service mobile app development company with 12 + years experience, Krify handles the entire lifecycle of your project starting from Strategy, UX/UI Design, Architecture  planning, App Development, QA/UAT testing to deployment to respective stores.

Design & Development of mobile apps is our bread and butter. Start a conversation today with our business analyst team for your next mobile app development project idea!