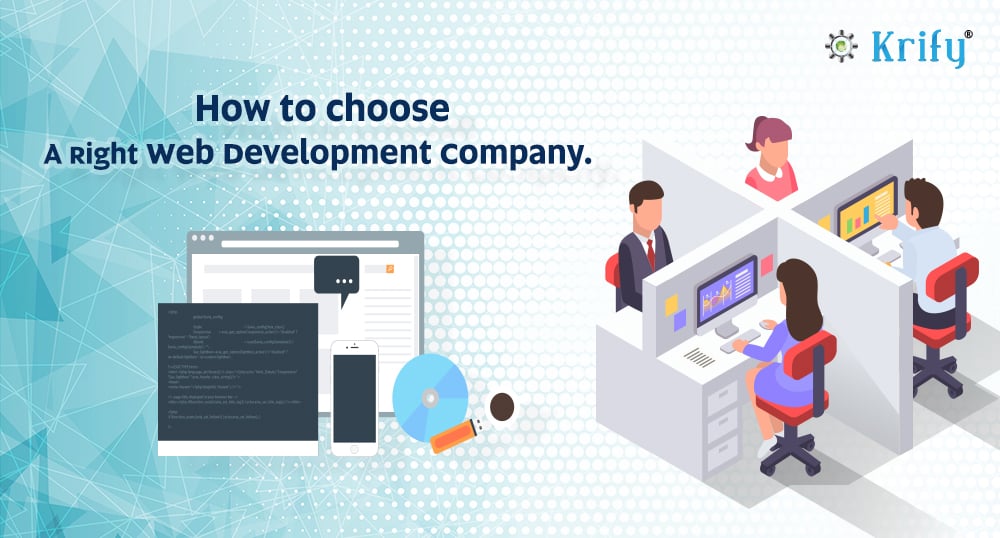 Web Development becomes the first priority for any online business. With the rise of the digital economy all over the world. The digital era also bought a plenty of developers to support the businesses around. If you observe the challenge here is, the global growth of web business services has lowered the quality of service. All the web project will be successful, only by selecting an experienced web development company. A full-fledged website overhaul is a big task for any organisation. You need to make sure that you have chosen the best web development company that can boost the value, reach and effectiveness of your organisation's web presence.
"For instance, I'll tell you something about me, it's maybe an addiction or habit. I'm very passionate to have an old historic home. If I could purchase a very doomed home and restore that home back to its former grandeur. Yet, I don't just buy any and all historically condemned homes. Initially, I do some specific research process that would take myself down before ever purchasing the historic home. Likewise, the buyer despite the product or service will have a specific research process before making the purchase opinion. One must know that 90% of the buyers actually do online research before making the purchase decision. Here is some process to be followed before making the purchase decision when it comes to buying a historic home.  as per my perspective, I will research on the properties history such as tax, past owner, any tax liens, pros & cons, discuss with friends and loved ones, inquire with the previous owner, current market cost & compare with another home in that area, collecting further information that is not listed, price and also make the list of updates that to be made to the home etc. when taking a decision about a home."
When it comes to web development, what all the researches we have to do for choosing the best web development company? No matter where you are, the market is steemed with web design and development agencies for you or your company. So how do you go about choosing the best development company? Here are few tips for when you are ready to board down that path:
Before Reaching Out, Do Research on the Web Development Company
Many agencies are really polished these days. As per the prospects that a web development company will be only reaching out based on the search engine rankings – i.e an individual/firm will type the specific keyword into the search network and pick the top 5-10 companies that rank for that particular keyword.
Now that firm/individual will start the research on that web development company's website. Initially, they look at the site design, how the overall website appearance and if they can find exactly what they are looking for — quickly. Based on the content that is provided that individual/firm will choose to either call the company or skip to the next company on their list. Now,
what type of information should we research when it comes to selecting a web development company?
Company History –  How many years has this company/firm been in this business?
Company Team – Know how large or small is their team? Do the team can give an idea of their, oneself traits. Check can you coordinate well with them? Inquire with those parties who have worked with these firm previously. Ask their experience and working process with them. List the pros and cons of the firm.
Special Team – Know whether the firm has the specialized and expertise team for individual efforts.
Company PortFolio – Well experienced firm will have the list of the portfolio that they have worked previously. Go through the portfolio and look at the recent design and development work that the firm showcased. List the likes and dislikes about their works. Feedback is a great thing that a web development company will consider.
Responsive Website – Another key factor to consider is to check whether they have the mobile-friendly website and can be a specialize in responsive design.
Search Rankings – This is another important factor to consider that the firms that are looking to increase their search rankings. Is the company is come up with location-based web development keyword? Local search engine ranking is "HUGE"!
How Responsive is the Web Development Company?  
Once the research was done on that particular web development company, now it's time to connect the firm via email or phone. By this, we can know how responsive the company is too. Look for that company that is genuinely interested in studying more about your project and/or internet marketing needs. It's very challenging for a web development company to give the exact estimate without understanding your goals and needs. Responsiveness is the major factor to consider for any company.
Do they respond to the phone and/or call within 24 hours?

Do they respond to your first inquiry within 24/48 hours?
How to consider which company is going to be a good fit?
This is very important to share your web development company how much you can set your budget for your particular project. In order to justify or qualify a web development company is best fits. You can ask the questions as follows:
What is your hourly rate?

Do you have a fixed price point for web design and development?

If my budget is X, can you work with that budget?

What is a consistent timeline for a website to develop?

Do you have a demo web design/development process? What does that look like?
But…. it's just not always the cost that fits or unfits a web development company, in some cases you just don't coincide well with the person on the other side. A web development company is more than just a vendor, they are actually a business partner that truly cares about the success of your business. Be ready to be in this business connection for the long trip.
In reality, by performing a few things diligently, you can be confident that your next choice on picking a web development company is a solid option.
If you are interested in acquiring more about how we can help your organisation unlock your digital problems and reach your full online potential, or would like a free consultation for your project, get in touch today.