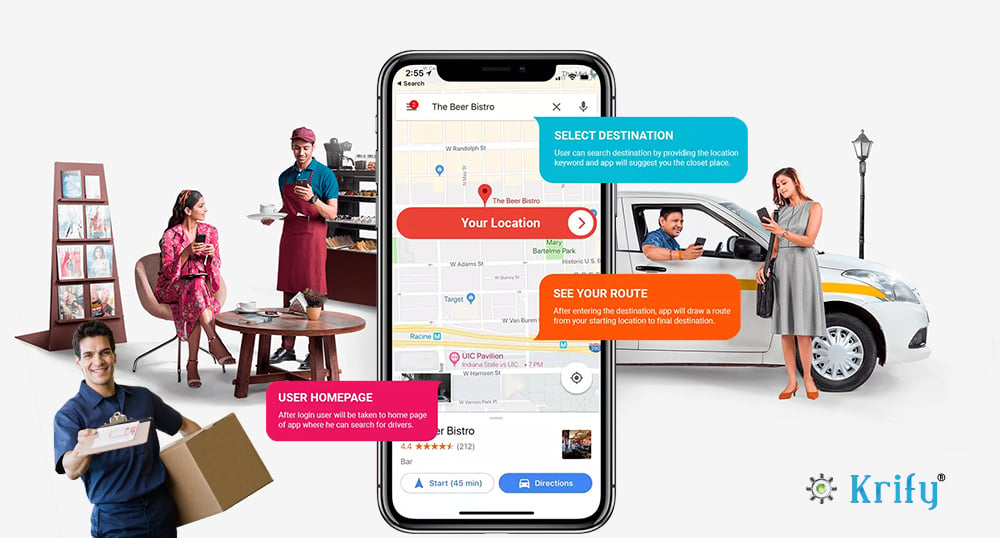 We came with trending business for this week. On-demand economy and on-demand apps development are two buzzwords in the corporate sector. Who knew that ordering could be such a hassle? It could be such a tedious thing to ring a restaurant and order a meal. Sometimes you may put on hold, and even frequently you have to talk over the background noise of a busy restaurant.
Moreover, reading off your credit card number in this 21st century feel incredibly old-school. Who knows who might hear your conversation? And why do we need to interact with people?
We should be thankful for the pool of apps where one can order anything for delivery with just some taps on the phone. Whether the goal is to be anti-social, get any things to get done only by a few taps on the phone. These are the picks for the best On-demand delivery apps of 2019. Let us check out….
Types of On-demand delivery Applications of 2019
Transportation and Logistics Services
Food Delivery Service
Medical and Healthcare Services
Flower Services
Taxi Booking Services
Let's talk about each one:
Transportation and Logistics
The demand for on-demand logistics app development is greatly intensified. These apps have made transportation easy and quick. The on-demand transportation app development can show real-time status along with various services such as real-time tracking, in-app chatting, easy payment mode etc.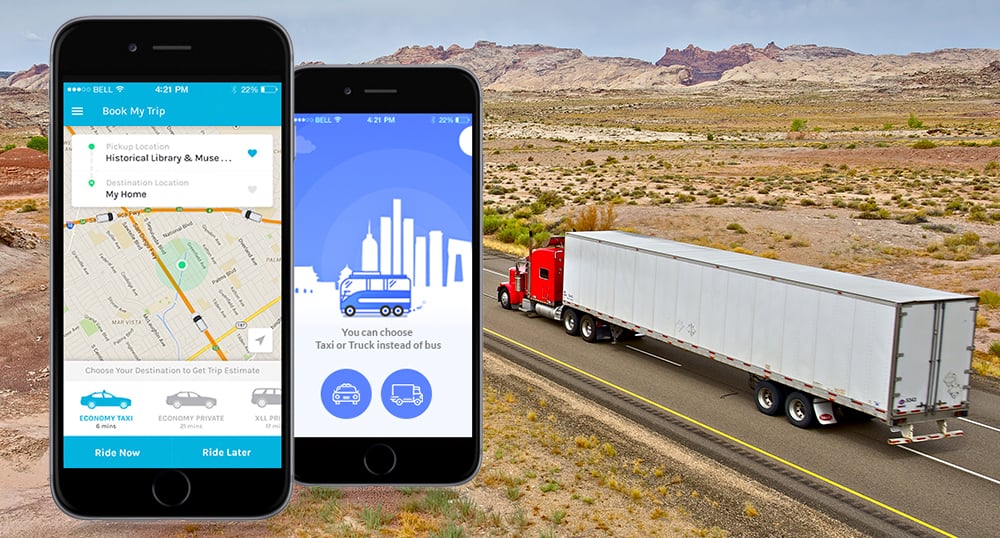 The best example of this Logistic and transportation app development is Uber Freight and UberDeliver. This two will allow the customers to book and delivery their freight or parcels anywhere anytime.
On-demand Food Delivery App
The most disrupting sector in On-demand economy category is food. The one market that was getting more flow of startups every year. These apps make people feel convenient just by tapping a few steps in their phone. Most of the people are looking for new innovative features to integrate into their app to make the app unique.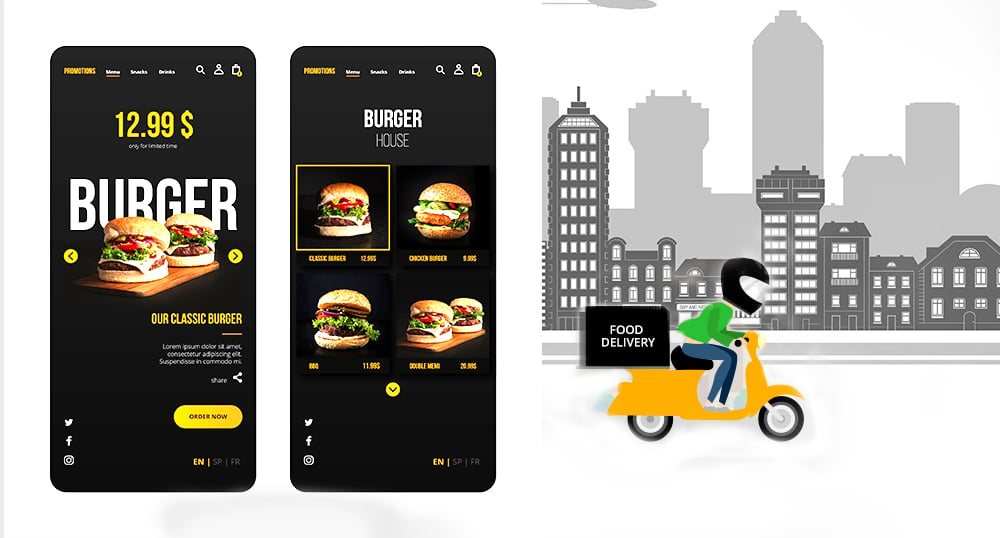 The best example of this on-demand food delivery apps development is UberEats, Zomato, Swiggy, GrubHub and many more.
Medical and Healthcare
         On-demand medical applications are one of the most significant advantages of the on-demand app development domain. Here in this on-demand healthcare app development, the user can get a doctor to their home on demand.  Besides, the user can use this on-demand medical app development services to book medical tests from home and also get medicines by just a few taps which serve as medicine delivery app. The thriving healthcare domain receives a boost from on-demand healthcare application.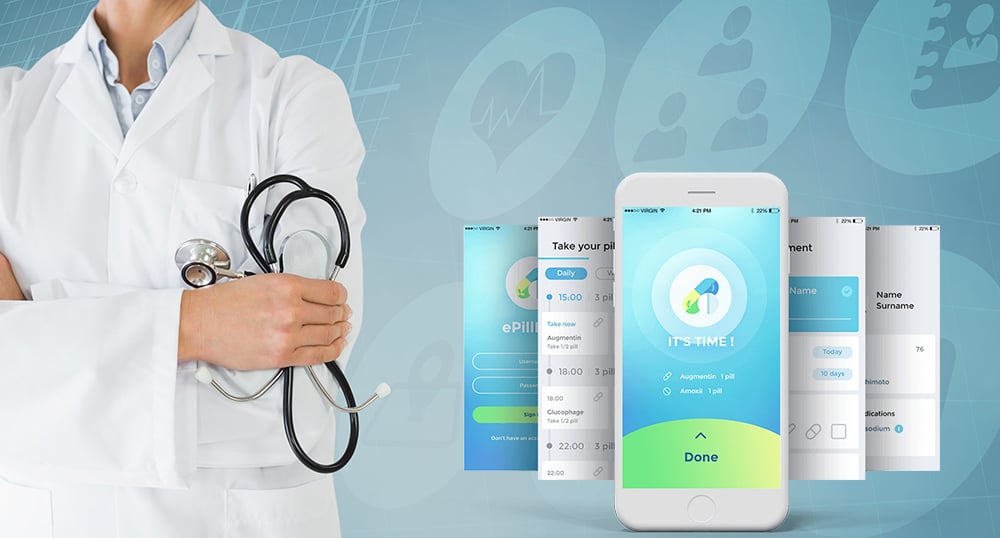 The best examples of this medical and healthcare app services of an on-demand mHealth app are Medspace, Epocrates etc.
Flowers Service
The future on-demand trending business is the on-demand flower delivery app development. There are some cases we may forget our besties birthday or function. It happens. But there is a solution for this, i.e. the flower delivery app is on the way to enter the on-demand market. These type of on-demand app development may be of Gift or flower. Here the user can choose the gift of his preference. Even the user can schedule the preferred delivery time.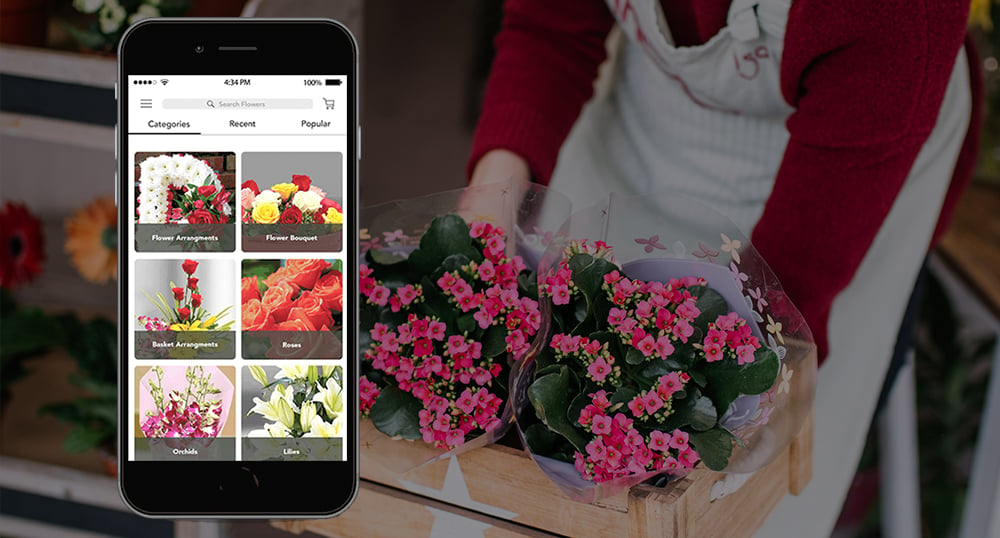 The best example of this On-demand flower delivery app development or on-demand gift delivery app development is UrbanStems, Gyft and Giftgram in which various gifts can be delivered to the recipient's doorstep.
Taxi Booking Service
Everyone prefers convenience while travelling and the on-demand car booking app came into the scene. These apps made travel so relaxed and comfortable. People can easily find and book the cab from their nearby areas to reach the right spot. These taxi booking app development come up with the concept to make people life more convenient and comfortable.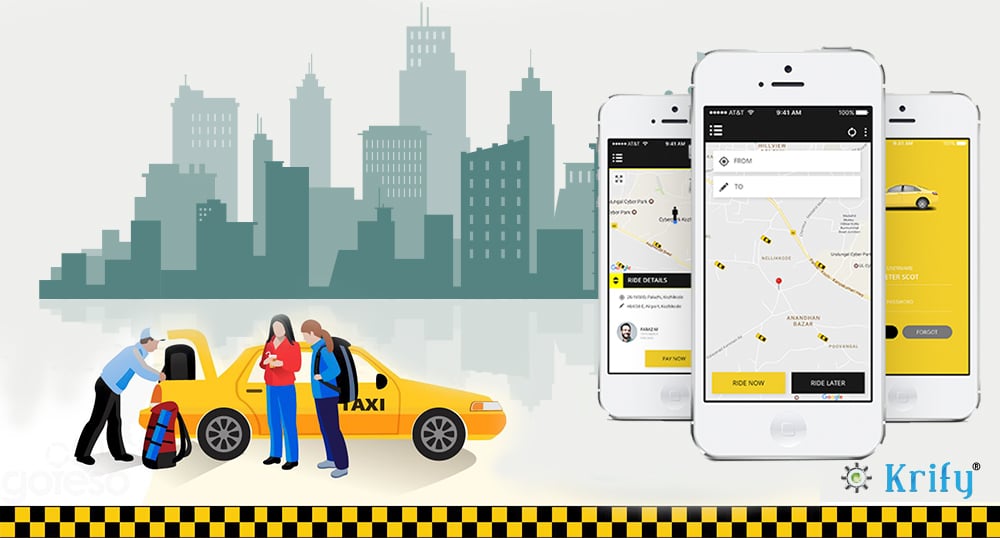 Best examples of on-demand cab service app development are Uber, Ola, Lyft and many more. These apps used to book the cabs that make the booking more convenient.
Bottom Line
Tailored on-demand applications can unquestionably benefit you boost your business while granting you a competitive edge over peers. You can hire mobile app developers to gain the most efficient solutions cost-effectively. Just make a list of the features you want to propose to your customers and contact a strong on-demand app development company.
The kind of on-demand delivery apps enables you to give a solution for any practical requirements. With an on-demand application, you can influence a wider audience an make your brand known.
If you are enthusiastic in developing any sort of on-demand app, our team would be more than happy to serve you to make your idea a reality. Don't hesitate to contact us if you have any queries.