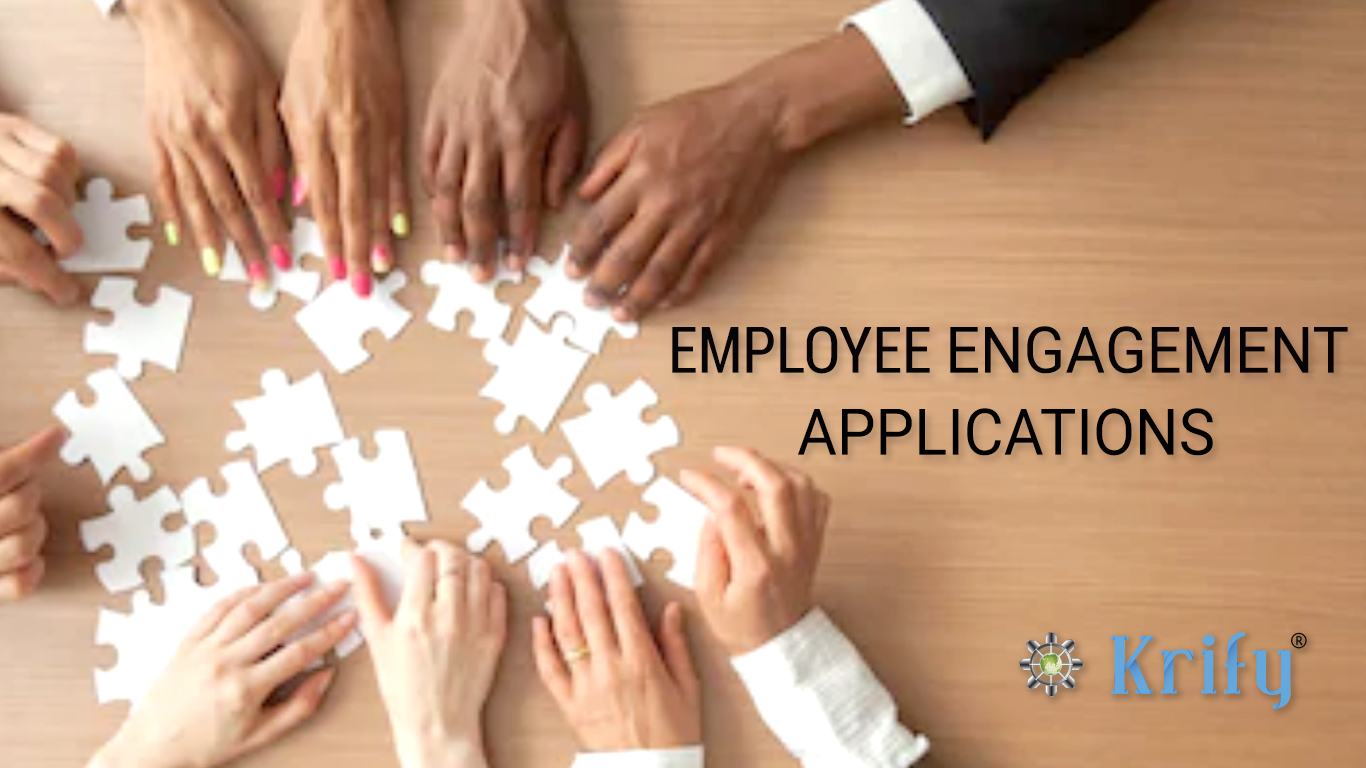 When Employee Engagement meets Technology
Technology is everywhere now a days. Organisations with engaged workers outperform. The Era of email is over, creative companies are building new mobile apps to engage their employees in several activities and here are 4 apps to drive employee engagement suggested by Krify.
With this app the organisation can provide the employees with the latest news of the company, give updates, offer courses, surveys, etc. This app acts as an "All-in-one" app for all the internal communications, which enhances employee engagement and improve their productivity. Connecteam allows organisations to create their own customized and branded smartphone app for free. This is mainly benefited for the companies with non-office employees who doesn't have access to the office email.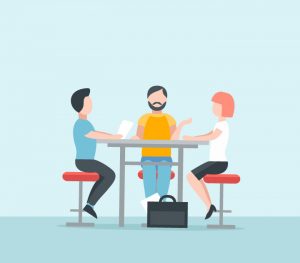 Other functionalities of this application are
Employees can clock in and out.

Use online checklists

Receive compliance training

Learning professional courses
Functionalities Connecteam provides for managers
Offers a dashboard to create content

Upload content to dashboard

Monitor employee engagement

Check performance of the employee in real time
Connecteam allows companies to create their own organizational app, which makes it unique from any other employee engagement apps. There is no need of corporate email address to access the app.
Slack app was launched in 2013. It is a cloud platform and developed both desktop and mobile internal team engagement and communication tool. The main added advantage is it helps teams communicate at one platform.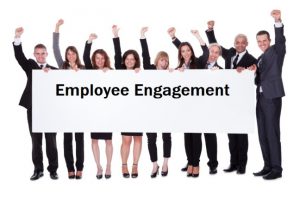 Features of this app :
Message privately to the people in the network

Tag people

Attaching file in a new drag and drop way

Search the sent messages

Utilize channels to share information and brainstorm
An organisation can have a channel for each project members or clients which allows them to communicate through this channel rather than email. Slack integrates with other platforms like Asana, Google Hangouts, Jira, Dropbox and Papertrail.
This application is very interactive and it has the ability to recognize the works of coworkers to improve employee engagement. The app is similar to a social networking site "Facebook" providing the options "like" a post, "share" the post, upvote, tag.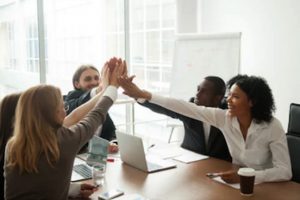 Features of this app :
Helps to provide feedback

Peer-to-peer recognition

Weekly check-in for every employee

Question management feature to bring attention and engage the employees  

Recognising and appraising employees for their good work during the week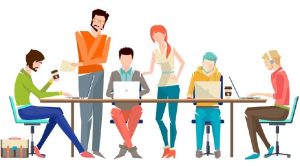 This is the best employee motivation and recognition tool. This app help team members to recognize each other in real time environment. It also allows team leaders to view the whole information of their team members. Engage the employees in recognising the peer actions who contribute positively to the team and therefore fetching the best results. Tap My Back app is also used as a feedback tool to see how engaged and satisfied the workers are.
Commit to take action, don't wait for engagement to happen
All the 4 apps have their own unique advantages and contributes in employee engagement. We know that an open communication is an increasing non-traditional culture which is being inherited by many organisations.Whether your employees are in the office or driving around all day meeting clients, an app that drives engagement and opens communication channels has become necessary in the new workplace culture of today. So, start downloading and let employees be engaged.
Transforming from theory to practice is a big challenge, thus employee engagement is characterized as transformation. Krify measures employee engagement little beyond taking it as a big challenge. If you are looking to develop any such employee engagement applications for your organisation contact our team of fascinating developers.