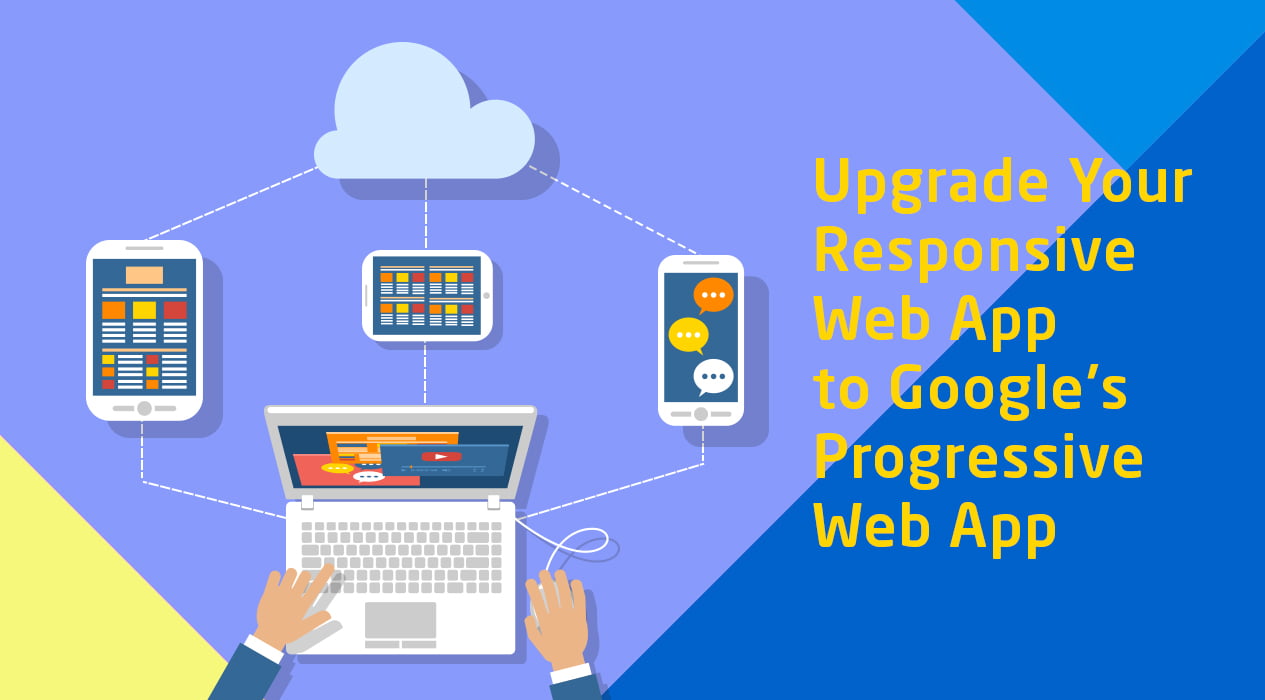 It's a new term google came up and which is actually trying to promote this new technology
What is actually an app? what makes the difference between app and website right now we have web apps and native apps. 
The special thing about native apps is it  
High performance

Engaging

Immersive
High performance
Here terms to it loading capacity. It loads instantly you don't see any white splash screen or some animation before it loads.
The Scrolling is nice right away do whatever you want.
Engagement
It means that you can download it on the home screen you no need to go to the browser and look the application.
Immersive
You can just tap open and play with the app the
Now what is PWA (Progressive web apps)
They are the solution for some problems faced by the native apps.
In order to get an application, you need to go to app store download it installs it like a lot of steps, lot of memory space on the phone.
Basically, PWA tries to solve it by being
Reliable
It terms to be load fast  

Loads of uncertain network conditions like in 2G,etc..

No Downasaur
Means it works offline no need to be online, in the 1st load by using server workers they will establish the connection to cache and they will provide you information that you need in order to run it.
Fast
Responds quickly

Smooth animation

No junky scroll
Engaging
This includes
1) Adding the application to the home screen.where the browser will escalate whether you want to  add to home screen.
2) sending a push notification.
3)Immersive full screen ( when you open application it will be completely opened in a full screen like a  normal application.                     
Right now there are few browsers which have implemented this technology they are Mozilla, Chrome, Edge 
Why Do you want to use Progressive web apps
53% of users will abandon a site if it loads longer than 3 seconds using servers workers it allows you to do it really fast.
You no need to have the app store just with one press you can add to home screen.
Why is that important?
Because right now average app downloads are 0 apps per month and it also visits around 100 websites per month.
Below is the statistics what happens in every step from an install.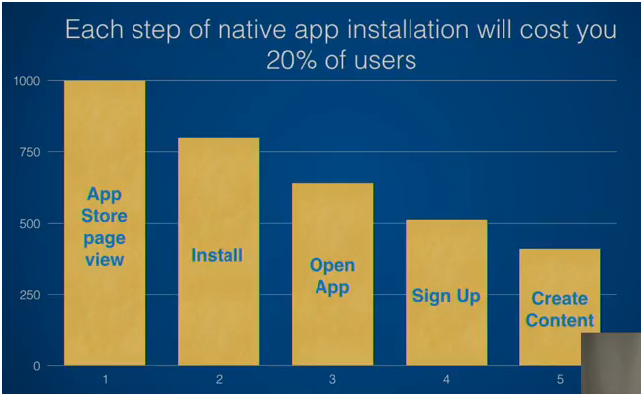 From the statistics shown above every step nearly costs 20% of the users but if users can complete everything in one step then you could have more number of users.
Now the question is how to implement?
The idea of PWA is you want to break the application into shells and serve it to use when it is available and use the network only like feature and you can increase the experience of the application so, for example, you have opened the app and its getting loaded then instead of showing the white splash screen showing the shell you created like you can write in the manifest it will be something like logo with good UX.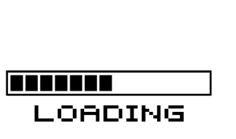 Service workers
A service worker is a script that your browser runs in the background, separate from a web page, opening the door to features that don't need a web page or user interaction. Today, they already include features like push notifications and background sync.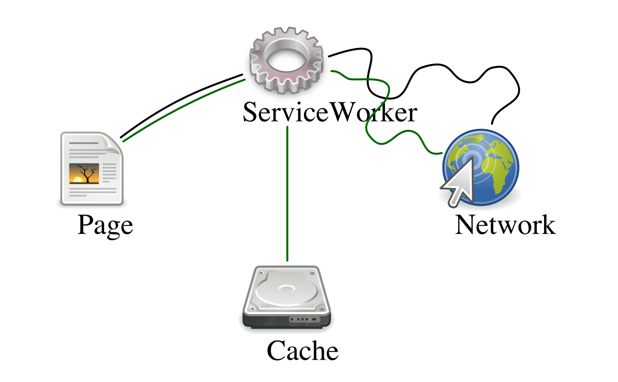 All the interactions from the user will go through the service worker. Here the service workers determine where it needs to go whether it needs to go to the network or cache.           
Service Worker strategies
Cache First

Network First

Fastest (race): Sometimes downloading from the network will be fast than cache in such case you can go to the network first and then ache depending on the application you cache  

Custom
What is progressive?
Here progressive means that you use the network as some enhancement for the application to increase the capability but it's not required to have network…
I think its feature of the web because it brings usability to communicate with users directly.
Krify had been one of the quick adopters of Progressive Web applications (Web apps) which allows customers to build reliable, fast and engaging web pages with the performance matching that of the mobile applications.

Our team of Web developers ensure that the apps developed by them are adaptive and compatible with all varieties of mobiles and on multiple devices of different screen sizes seamlessly .

We focus on developing superior quality progressive web app development services that allow end users to directly "install" the app from websites, and pin the app to their home screens.

Contact us today or Call Back and work with one of the best Progressive Web app development company.