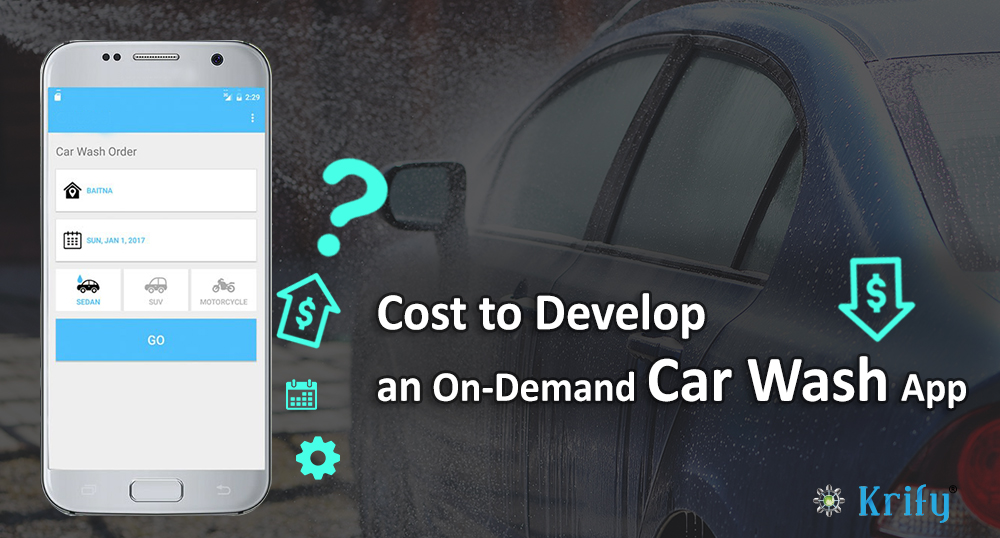 Smartphones are the things that made the individual's life "Live Life King Size" which mean that they have changed the way people perform their day-to-day activities. Nevertheless, of your demand and services you are looking for are a few steps away and thanks to the development of an app for such everyday services.
Installing an app is a very small thing for a car maintenance service. Being a car owner the customer only thinks to get a car wash when it gets dirty, for which they will find the nearest place to get it washed.
As per the analysis, $8.1 billion in spending each year, however, on-demand activity was at $3.8 billion. Where a bunch of 20% people will think about to wait for their turn for getting a  car wash which is too hard, time-consuming process to do so. On another way from the same bunch 40%, people are becoming smart and ask some technician to come to their place to offer such a handful of car wash services. Which is also called the On-Demand economy of service.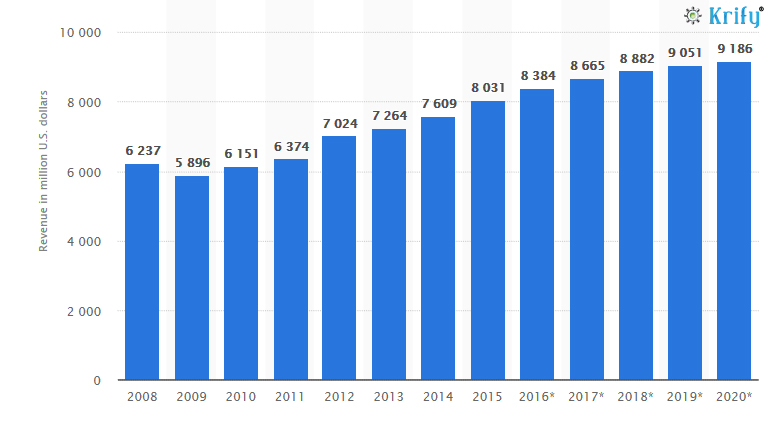 The thought of On-demand car wash is being included by today's users and they love the concept of such apps, as people find really a bit difficult to do such activities on their own. Since the idea of on-demand has opened the handful of opportunities for the people and business persons so the ample of the are jumping into the ideation of car wash mobile app development. These apps are very much preferred by the users as they save their time and provide the services at the moment they require.
Here we find the essential design of an On-demand car detailing mobile app and the top attributes for making it clear winner across all the market standards and industrial niche
On the other hand, The same on-demand services apply to home services, health and beauty services and most of all the freelancer services with an account on App. These trends of on-demand services have laid basic stone for the commencement of car washing mobile app development that would come to your doorstep, office, anywhere you demand and get the car washed on wheels.
Planning for Car Wash App Development?
In order to develop an app, you need to set the modules you want in an app. Consider from the utility perspective and then synchronize it with services and presentation. In case if you want to develop an MVP for a car wash app, then segregate different app resource and bundle similar together to complete a functional module.
What the preliminary car wash service app must have?
Here are the few factors that a basic car wash app development  must have on:
Allowing users to place wash time slots

Tracking facility of wash order

Browse various service packages and server options

Online payment is a must

Accept/decline the request

Ratings and Reviews
Once you define what you require in your app and what is the flow to go through the car wash app development. If everything was finalized you are free to connect best Mobile App Developer.
What are the Features of On-Demand Car Wash App Development?
User App:
Perform user signup and login

Confirmation from email

Car location selection

Select/Add multiple cars

Select multiple services for a car

Select car wash package

Check service/technician availability

Payment module

Push notification

Service ratings

View past order details

Order Tracking and updates
Detailer app:
login

Push notification

Update availability/service status

Bidding on users request

Upload pictures after completion of service

View jobs history
Admin panel:
Detailer Registration

Manage detailer, User Profile, and Credentials

Manage Services and Time zones

Manage User Jobs

Manage User Payment History

Manage Ratings and Feedback
Advanced Features:
Cloud management implementation is a great deal in managing all the data in a much-secured way. All the data corresponding to the users, orders, detailers and payments are stored on the cloud for making the workflow of the business very seamless. An on-demand car cleaning mobile app that includes the cloud technology helps a lot in making the business scalable plus monitors and secures all the information and data stored on the secured server thus protecting the overall business integrity.
This is a new feature that will raise the standards of your on-demand car cleaning mobile app. The heat maps basically show the busiest time of one location. It also helps to track the location of the best service providers, detailers, thus provides the user to make the best choice. specifically, it allows the users to choose the quality services and also outlays the deals that are most loved. It allows keeping track of the surge pricing on the app itself.
All the related offers and discounts are reported to the users for keeping them attuned with the upcoming deals. All the offers and discounts work as a great medium in keeping the users alert and encourage them to avail your services when required. Besides, promotions and offers help to increase the visibility of the business. Therefore, setting into a car detailing mobile app can make it a big hit across the entire industrial niche.
This is the must-have feature in the On-demand car wash and detailing mobile app. The user can check and book the advanced services, premium memberships and can even set the features required.
Using this feature the detailer and the user will communicate with each other in a very transparent the user way. The user can inquire about the status of their orders or any queries. They can all also discuss some other services and can request them for the availing too.
Payment gateway providers for a car wash app:
As users hate to visit the physical locations of the service providers for making the payments, they're the concept of making the payments within an app is included, this adds to their comfort. Integrating the online payment models provides a convenient approach to the users for making the payments. Here are some of the payment gateway providers that to integrate into your mobile app.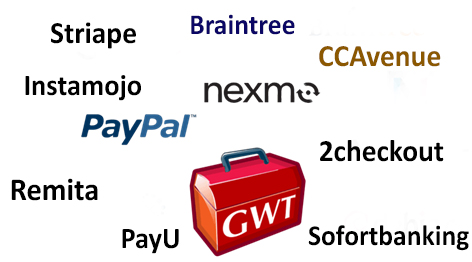 Stripe

Braintree

2checkout

PayPal

Sofortbanking,

Remita

PayU

CCAvenue

Instamojo
User Interface and Experience of Car Wash App
UI/UX proves to be a vital element for all types of apps. Despite the complex business logic, the app should have intuitive and easy to use, with minimum steps required to place an order. A smooth onboarding and straightforward user flow are required essentials to reduce churn, as the app will be used by users of different ages and backgrounds
Technology Stack for development of Car wash app
A sound technological infrastructure is a topmost priority that must be given a unusual attention before developing the app. Therefore, clearly analyze all the technical requirements for enforcing them into the basic building block of an On-demand car washing mobile app.

For Android App development:
The technology used for car wash android app development is
Java using Android Studio
For iOS App development:
The technology used for car wash iOS app development is
For Admin Panel:
The technology used for car wash app admin panel is
PHP, Laravel, Symfony, Yii – Framework

MySql – Database

API – JSON Format
How much cost to develop an On-Demand Car Wash App?
It is difficult to calculate the exact cost of developing an app. However, the cost of developing an on-demand car wash/ cleaning app depends upon 2 factors- the complexity & size of the app, the number of platforms you want your app to run on. This is because different countries have their different hourly charges, for example:
Eastern Europe based developers: – $30 to $150 per hour
U.S. based developers: – $50 to $250 per hour
India based developers: – $10 to $70 per hour
Below is the overall basic app architecture. Let's break down the costs for different activities for Android and iOS with Web Backed admin panel as follows:
For the Wireframes and

Graphical designs for Customers Android, IOS App, Drivers Android App and Admin module it will cost about

$700 USD – 12 working days

Customers Android Phone App +Tablet  designs integration & development in portrait mode it will cost about

$3100 USD – 42 working days

Customers iPhone App, iPad App designs integration & development in portrait mode it will cost about

$ 3100 USD – 42 working days

Drivers Android App designs integration & development in portrait mode it will cost about

$2500 USD – 35 working days

Web APIS, Backend Admin module and Database it will cost about

$1500 USD – 22 working days

In general, the QA and Testing will be charged about $2000 – $3000 USD, but in KRIFY we provide complimentary for QA and Testing which actually takes

15days

.

Even the deployment to the play store will also be charged in other organizations but in KRIFY it was complimentary that runs for

1 working day.
So, if we add all the above overhead expenses, a reason will cost around $10,500 to $11,000 for a single platform (either iOS or Android). Choosing to add more features may raise the cost up to $15,000. However, spending around $15,000 guarantees your app to stand ahead in the competition.
Conclusion
There has been a rapid increase in the on-demand economy for the past few years. If you as a startup have an idea of developing an app for a car wash, then you just need to cross-verify your app idea with any mobile app development company or hire a professional full-stack developer, who has an experience in developing mobile apps for various categories.
Still, have some questions in mind? If it is so, you can feel free to get in touch with us. Our sales representative will return you within 48 hours. The consultation is absolutely free of cost.