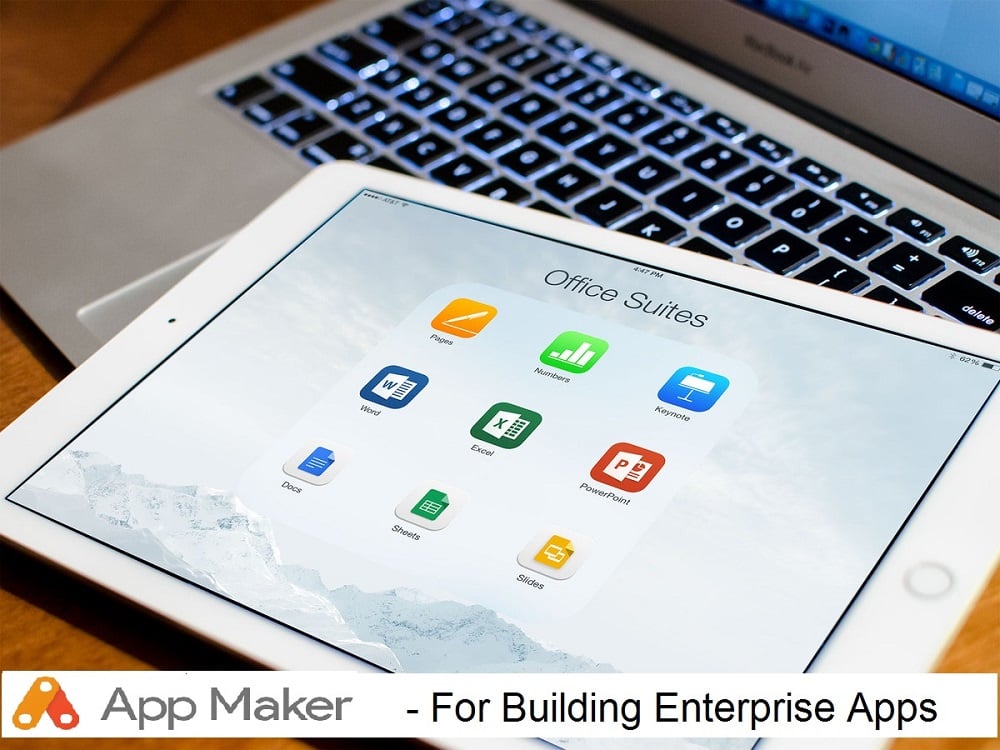 Google recently launched a low-code app development tool called App Maker i.e. on 30th November 2016. It is a new milestone in the path of empowering developers to build powerful apps for businesses. It allows building customized mobile apps for your business in an easy and secure way using the same platform that strengthens G Suite. Although Google already has a tool for building apps on its cloud computing service for advanced developers, the new App Maker tool is for low-level developers to build simple yet powerful secure app for any business. It is not for kind of advanced code developers for software like Netflix's video service or Uber's ride-hailing app.
App Maker has been launched with an intention to simplify the process of making a business app. This can be done using pre-built Google templates and it also synchronizes and work well with G-Suite apps like email, calendar, Google documents, etc. App Maker is another way to facilitate the transition to the next phase where there is the rise of mobile apps. Businesses are going mobile to engage and serve bigger consumer base. Internet Research suggests that 85% of consumers prefer mobile apps for services over websites or mobile sites.
What Google App Maker Offers?
Google App Maker provides an opportunity for enterprises to create internal apps. These internal apps will empower small and medium-sized enterprises to fulfill their tasks, maintain their internal records and offer better customer care services. The plus point is that App Maker allows development of an app at a really fast pace so that your journey from an idea to the app will be of just a few days.
Another highlight of App Maker is that its simple and easy to use tool which is nothing but a drag and drop mechanic that lets you design your app really fast. It comes with the power packed features like scripting editor, customized script support and a cloud platform. Thus it provides an overall coding support to developers and helps build an app with minimal coding efforts.
For whom App Maker is for?
App Maker is for mobile app development for entry-level businesses. It also helps in mobile app development for small or medium sized enterprises. No matter how small or big the business is, App Maker has it all to provide necessary tools for building mobile apps for all sizes of enterprises.
App Maker can be used by all those who uses G Suite, called as Google Apps for Work. These apps make it possible for its users to manage collaboration, productivity and cloud computing. App Maker is an easy to use platform that helps to create apps with a good user interface in alignment with G Suite. Apps built with App Maker will be compatible with all devices like phones, desktop and tablets. To build an app with App Maker, you need a browser and its easy drag-n-drop functionality facilitates to build a cloud-based app at a very fast pace. Also, it comes with the promise of performance, stable data integrity and scalability i.e. apps can scale easily from one to many users.
Google has also launched 'Digital Unlocked' for helping millions of small and medium businesses in India to go online and grow their business digitally.
Krify is a multinational IT solutions provider based in India and UK. Our core competency includes the mobile app, web app development and digital marketing. Contact us today to start the digital journey of your business. If you are a novice to Digital world and not sure how to make your business go online, we are here to provide you a free consultation to bring the power of the digital world to your business and expand your business' visibility at the global level.