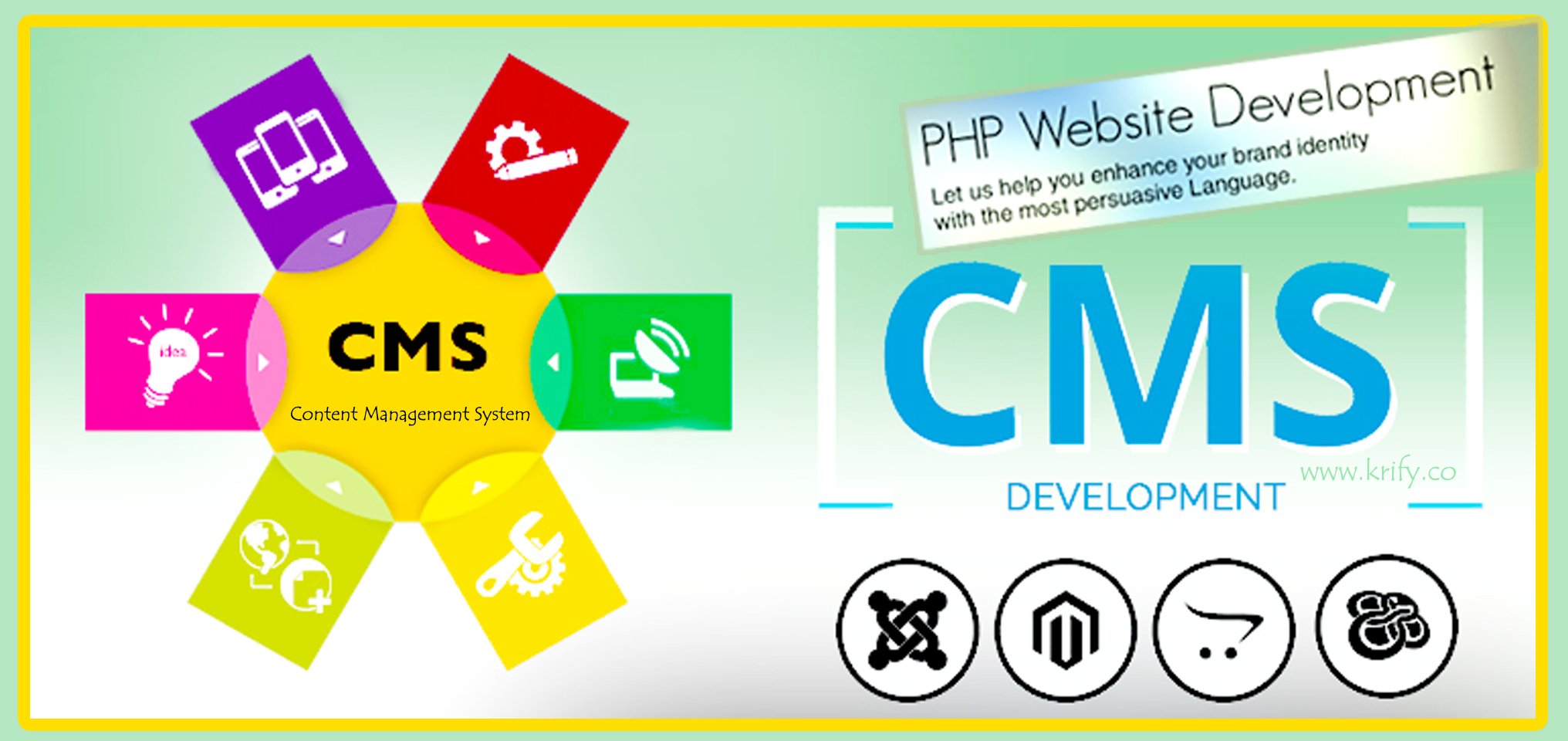 Content Management System (CMS) to manage your business's website, do you know where to start?
CMS is a term and has not been authorized with a hard description. A CMS can have numerous meanings depending on the consequences and the project objectives. In our CMS discussion, Content Management System is most powerful web development tool used to organize the content in the website.
Why we need CMS based Web Development?
Every Web application should have a Data Base to support content on web. Back-end allows to enhance web load and backup capabilities. We also need to show the data in front end i.e. on website very clearly to user, for which we have methods to create, edit, and store HTML content in a handy way on the website.
Usually content is only created and edited on the web in management portion of the web application (referred to as the Backend). The resultant content is then exhibited to the viewers on the regular site (referred to as the Frontend).
To manage and display all the stuff (Content) to the user in attractive manner for grabbing more visitors to site again and again is the primary role that CMS plays.
Now-a-days, the most important factor in developing the trending website is that it should be responsive. Responsive Websites Development are more user friendly and provide more comfort for browsing on mobile devices. So the CMS choosen should be the best, which can help your site to be more responsive with less load time i.e your website will get loaded 2X faster with best CMS.

Why Open Source CMS?
Open Source CMS can let you do few things strikingly fast …
Support through Blogs and Forums
Wide Range of Users
Everything is available as Open Source
Basic Templates and Lower Cost
Small Plugin Fixes almost everything
Google Love Open Source to Rank ahead
And many more…
Which CMS is suitable for Your Business?
Frankly very few entrepreneurs have idea about CMS and what they need. Ask us now which is best suitable CMS for your business.
Few things to know before choosing the CMS…
Long Term Eye on Content needs
Content Requirements
Design Features Needed
Integration of gate-way to websites
And few other things to be discussed with developer for more details
What are could be the possible disadvantages with Open Source CMS?
Essential things to know before finalizing the CMS to be used, you should be aware of few things like virus attacks on few programs. Reliability is one another important feature for development around. Support of updates are very less and finally we cannot expect 24×7 support.
What are the Best CMS Development Platforms to be used in 2016?
Content Management Systems are hugely available outside for web development. As per the results from past few years the leading CMS development platforms are WordPress CMS Development, Joomla Development and Drupal CMS Development.
We develop the best possible experience  and solutions for your needs like Business websites, E-commerce websites, Corporate websites, Entertainment websites, Travel Websites, Shopping websites, Classified Websites, Beauty Websites, and many more… Contact us as for your web development needs now !!