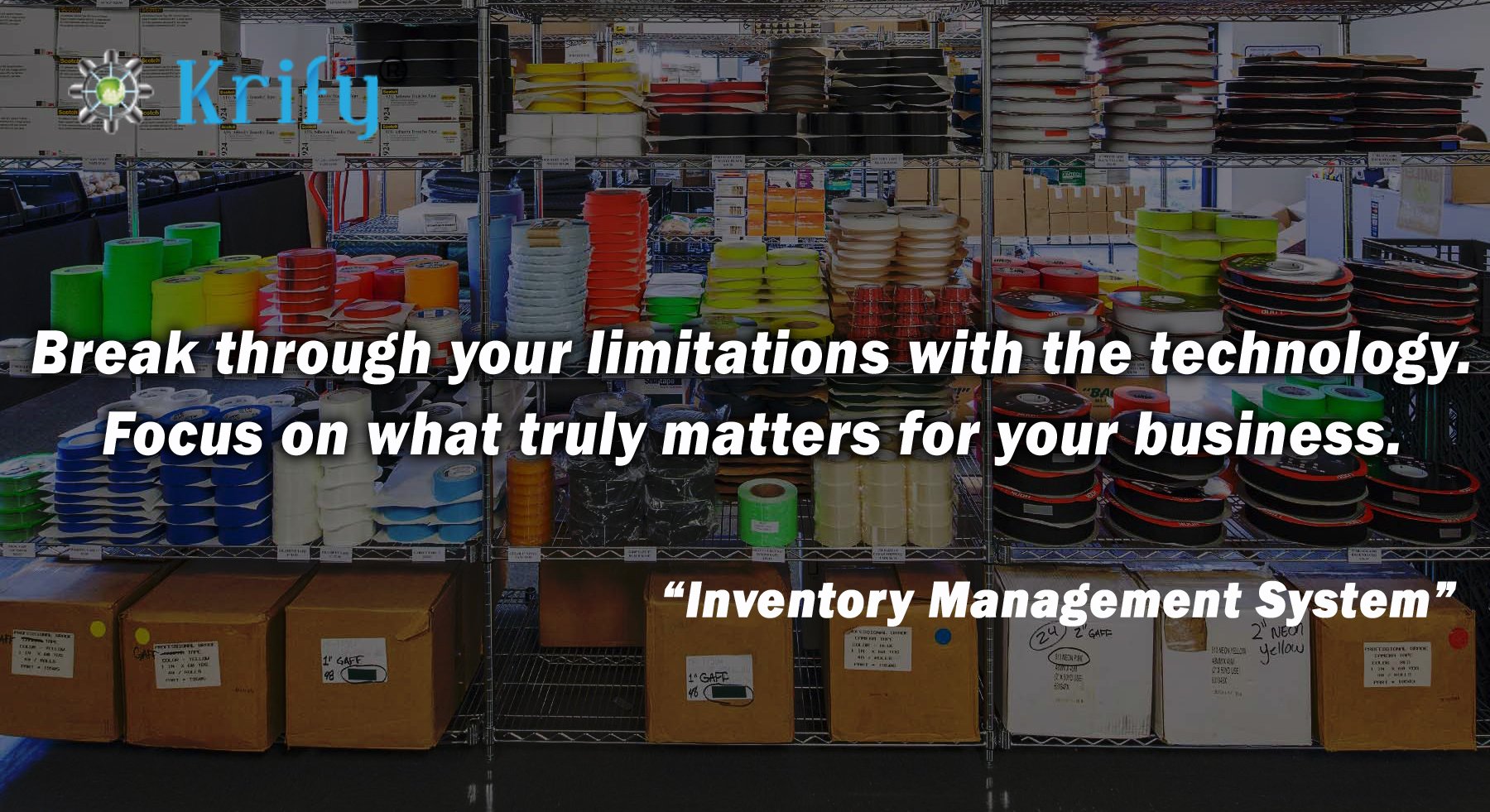 What actually Inventory means? – Inventory could be a complete list of items such like goods in stock, properties or the contents of a building. In which a business user need to organize all such reports. Inventory turnover, a key metric for small business, is the cost of goods sold divided by average inventory on hand.
Small Business Owners are found to be very hard workers, who work to build their business career break by break. Do you agree?
A small scale business owner will be a main role, who knows the each information about any product which is selling his store. Do you know how?
When we track our products, we can predict how much we will sell in the future. Moreover we will find them faster for our customers, and a reorder before we run out of the product.
Let's consider, a small scale plumbing shop – where you can found a business owner and a guy who is supporting him in supplying the products / items to the customers on a call by business owner. In this role the major portion towards billing will be played by the shop owner and managing the inventory items would be covered by a supportive co-worker.
Now, in a real scenario let us assume – What are few disadvantages faced by a small business owner while he is settling or while taking the next steps towards expansion of a small business with the next level.
Increased Inventory: In a day to day business journey, every businessman try to find a way in business expansion. As such opportunities in small businesses will nominate multiple products to sell through the store. Which could be complicated to manage by an individual business owner without the help of next person or a software.
Product Pricing: Yes, No one can guarantee a product price. In the current India market, the changes in economy of business development and offers over the products will leads a confusion to a business over the product pricing and a bit tough to remember the same.
Product Quantity: In any business, who deals with a supplier as well as a consumer will lead a query of current available quantity until we manually go and check the stock availability to place the next order.
Supplier Details: Being a business owner, it is must to remember every supplier who will supply various products to us. So obviously these are very essential to remember.
Customer Details: If we are planning for returning business, then we must know who our existing customers. As we all know, the data analytics is playing a major role over the business needs.
Credit Transactions: Small scale business owners must know the transaction flow about to whom they need to pay (suppliers) and from whom they need to collect (customers). What if a small scale business owner miss a particular customer to collect a payments through manual operating?
Cash Transactions: Human have an usual habit to spend money on various things as per need without plan. This scenario mostly leads to a loss in a small scale businesses and which leads them to a business failure.
Expenditures Track: Do you know? When we spend on the reasonable needs we will earn more income. What if we do not have a track on our regular spending to manage the inventory and our store?
Trust on Co-workers: 60% business owners will builds with trust on their colleagues / partners, In fact the openness between the co-workers. Which helps a small business to move on with next steps in growth curve
Warehouse Managing: For everyone, who has a warehouse more than one or plenty of products in a warehouse, needs to act smartly in managing the inventory with a track on each item.
Sales Track: Accounting is an art to attract the customers with the special offering on a average sales price to a bestselling price. Which leads a drastic change small business towards huge earning. Knowing day to day year to year sales / purchase reports really helps to sort-out predict business loss.
If you searching for a solution to the above scenarios, here is a quick solution to help!!
Krify team spent a couple of days in working for Inventory Management Solution (IMS) with a passion to solve the real-time, small business challenges with an effective & simple solution. Let have a look on glimpse of inventory software, proudly developed to manage the Inventory and does the billing jobs easy.
Introduction: A professional, well-structured and user friendly interface IMS comes with a handy keyboard moments. IMS going to help us in managing the life cycle of a product / item from the supplier stage of product purchase to the selling of product to the customer.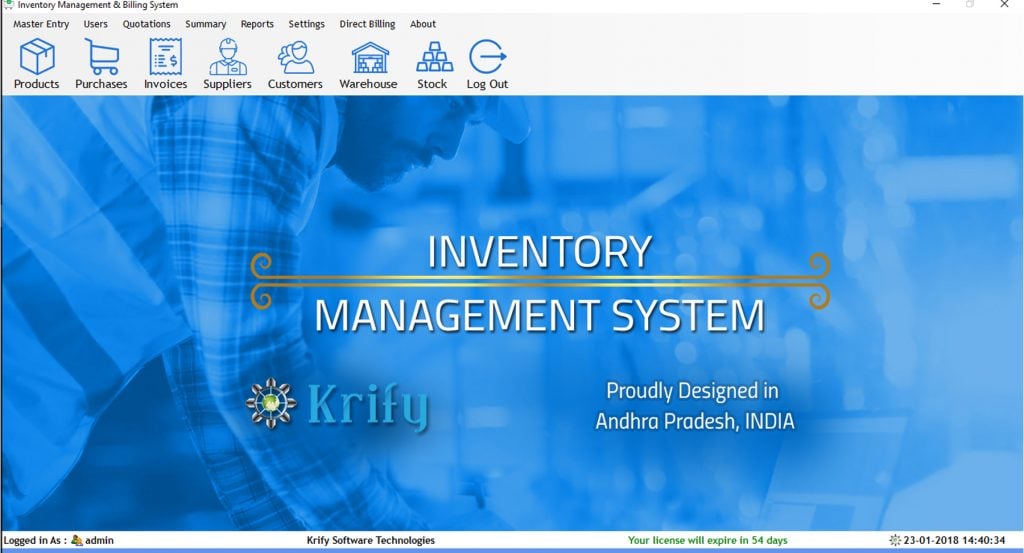 IMS 2018 is also a one stop solution for all your billings with smart accounting system with GST based calculation. The billing system of IMS it-self include a GST calculations with user defined option to subtract from the product price or addition to the product price and as well.
Warehouse based Stock Management System / Application
GST enabled Inventory Application
Monthly GST calculator with GST reports
Offline stock and warehouse management system
Standalone stock sales system
Auto product pricing suggestions with pricing intelligence powered algorithm
Purchase and Invoice Reports
Know your Suppliers and Customers
Manage your Credit billings
Track your Expenditures
And many more.
IMS offer a wide range of Inventory Management and Billing sub features to makes a small business owner job easy.
Request a free demo on the IMS software.
Krify did a plenty of software applications in various domains as per the customer requirements, IMS is one among the successful market applications in INDIA which involves the GST rules for the billing purpose.