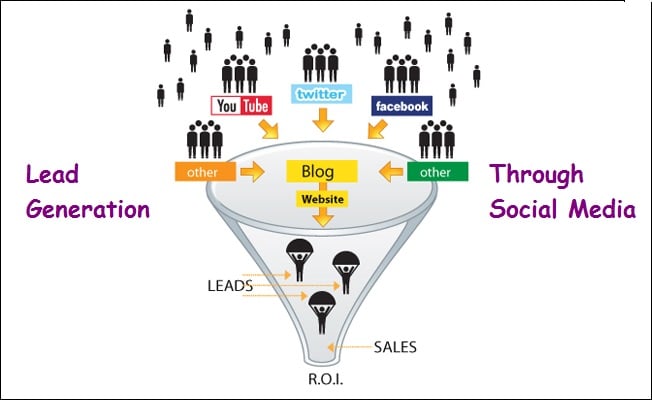 Is your social media marketing effective enough to get leads in large volumes?
If your answer is no then your business is surely missing out on a lucrative marketing method.
Social Media for Brand Awareness or Lead Generation?
Marketers often refer social media as an effective tool only for 'brand awareness' and not as lead generation tool. But this is completely incorrect. Social media when used correctly, can generate real leads for your business, that too in cost-effective manner which produces results.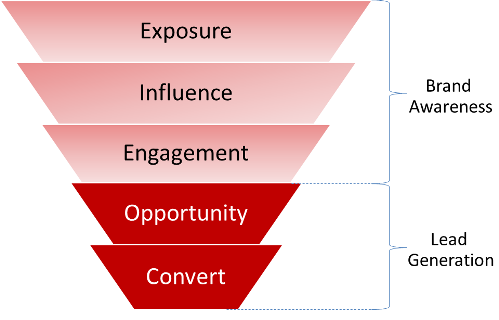 Link between Social Media and Lead Generation
Lead generation is nothing but attracting and engaging more number of people into the sales funnel. Lead generation also allows you to gather intelligence about your customers. You get to know what your target audience is liking and what it is not liking, which products you could sell potentially to them and how you can finally convert them into customers.
Engaging content is the entrance gate for your business
The very first thing is you need to strategize social media lead generation that means how you are going to promote your gated content. Instead of providing your valuable content straightaway, request the prospects to fill the information form to access your content. Such kind of social media engagement strategy contributes directly to lead generation. Once such social media generated leads starts coming in, start trackable social media ROI.
Focused social ads leads to boost in number of audience
Amplifying your social media audience can be linked with the increase in lead generation, directly or indirectly. To amplify the audience, start with smart social advertising strategy. Social media ad formats has also changed beyond basic engagement metrics. Facebook's new objective-based advertising and Twitter's lead generation cards have successfully repositioned themselves in support with revenue-based business objectives.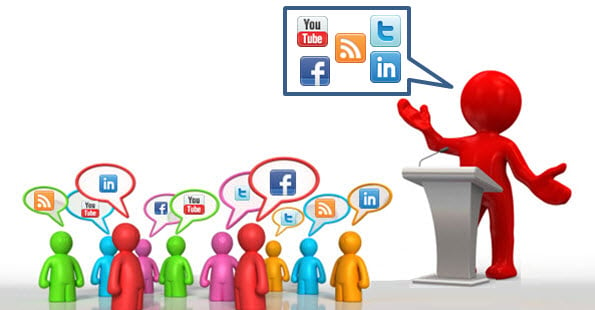 Using both these effective tools is not the only thing, but it should have an attention grabbing ad with links to a landing page with form-gated content and a clear call to action.
Facebook and Twitter provide solutions for onsite conversion tracking. For marketers, Twitter makes available the conversion tracking tool that help advertisers to understand the full conversion effect of engagements and impressions using Promoted Tweets.
 Optimizing social media conversion using Google Analytics
Google has blessed marketers with its effective tool 'Google Analytics', which can be used effectively to track the social media based leads. So integrating the Google Analytics campaign and goal tracking with your social media advertising strategy is a great idea.
For this set up the lead conversion path for you as a goal in Google Analytics. Once the goal is set, Google's Campaigns URL Builder can be used to tag your promoted links properly. To create the Google Analytics Campaign, fill all three mandatory fields, which are Campaign source, Campaign medium and Campaign name. Another optional field, Campaign content is also important to optimize the cost-per-lead tracking. This will provide a newly tagged URL that will be able to track the conversions.
Thus, the social media marketing can be made more measurable and can surely help in achieving your business objectives. So always ensure that your social media advertising or marketing efforts are being optimized to reach your business goals.
Share your thoughts on social media marketing with us at info@krify.co

Krify is an innovative Web, Mobile, Wearable app Development & Digital Marketing Company. We are a leading technology solutions provider for designing, development and implementation of business processes.

We provide complete Digital Marketing Solution for the brand development of the businesses. Our team of digital marketing specialists first work towards understanding the journey of your customers and then execute through the suitable online marketing strategy in order to develop your business' presence in the competitive digital market.

We strongly believe that the success of any of the application/product depends on its wise promotions and targeting the potential customers and audience with the data or information that they need. Contact us for the effective Digital Marketing Solution for your business!