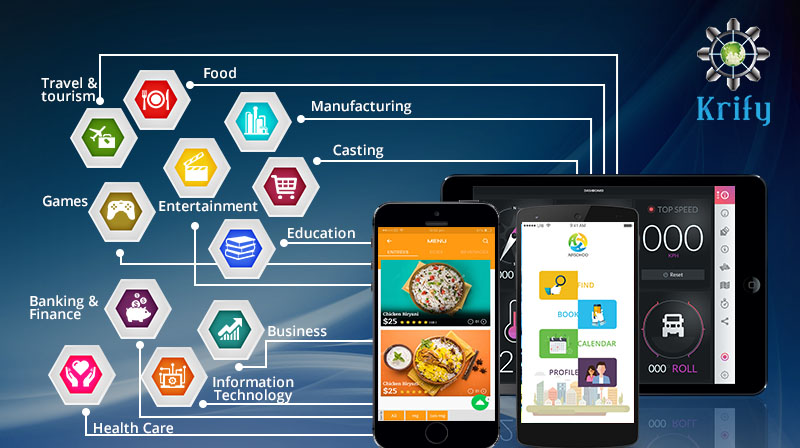 In this competitive modern business era, technology plays a vital role and mobile apps become the latest business trend that has been adopted by almost all industries in order to reach their global audience as well as stay connected with them quickly. Companies are looking to lift up their brand name and revenue graph by using mobile apps.
Businesses are thinking that with highly-interactive mobile apps they can always stay connected with clients and provide complete information about their services. Recent advanced technologies have assisted businesses to make their complex operations more efficient and quick.
Some  Popular industries earning benefits using mobile apps
Education
Mobile technology has made learning easy and affordable in present time. In the age of e-learning, mobile app enhances the interest of students in learning and comprehending subject easily and quickly. Universities, colleges, primary and higher secondary schools as well as personal coaching classes can improve standards of quality education using educational app that also helps in offering personalize education to each student. It also helps in efficiently managing the overall system of the education institute.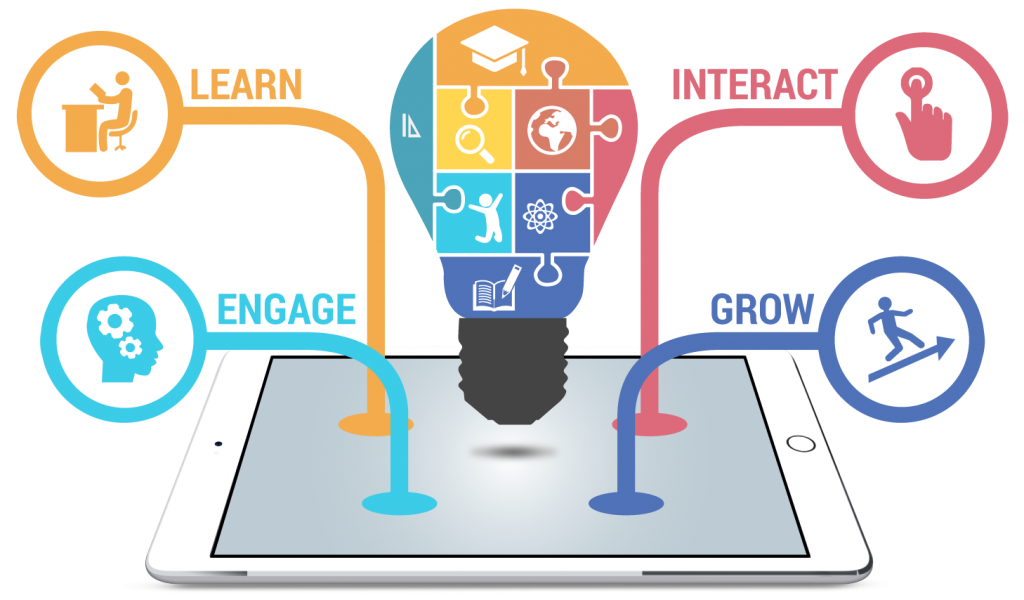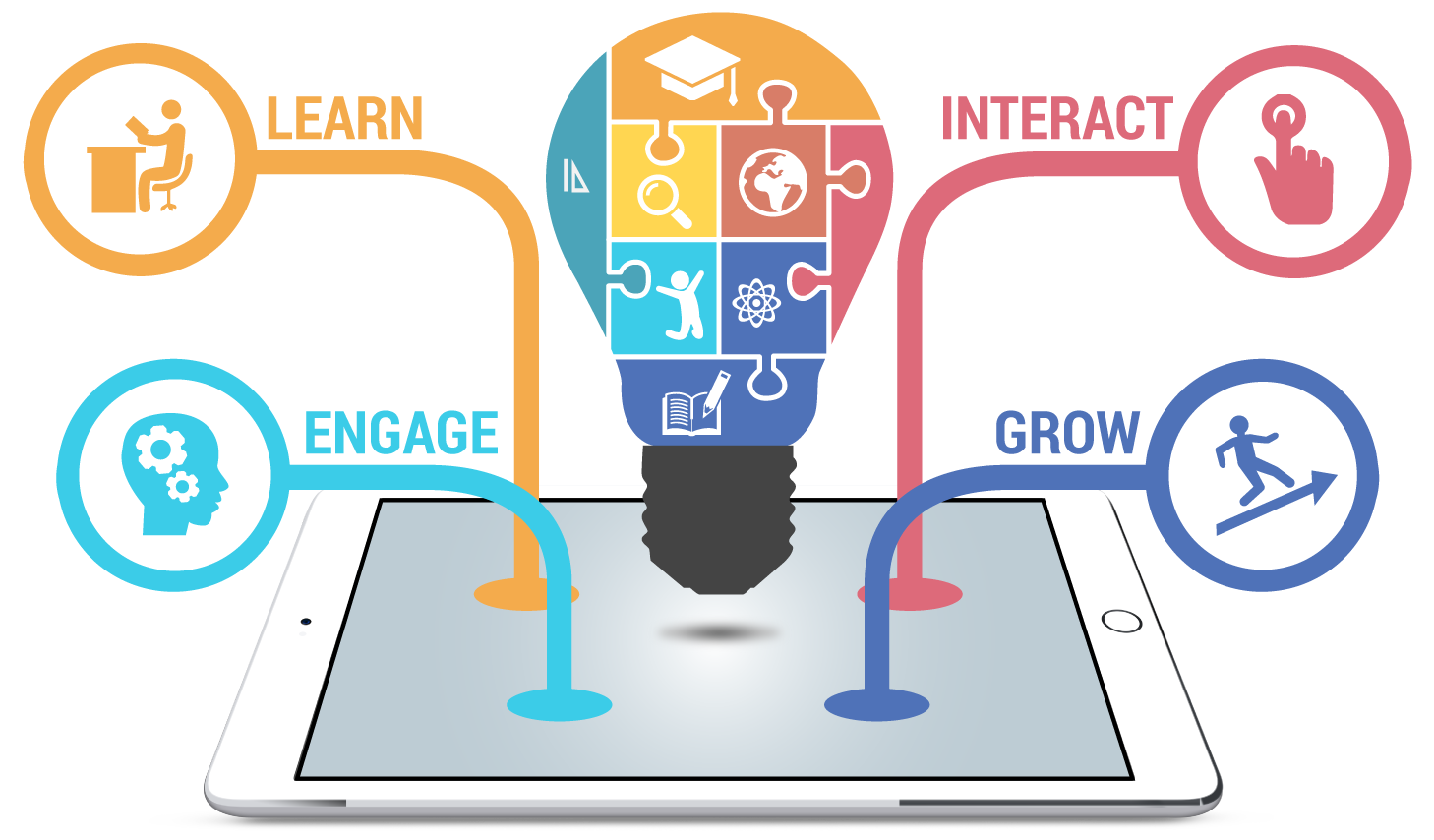 Hotel Industry
Mobile technology has also focussed on streamlining services, improving customer experiences, and offering clients more value for money. And, mobile apps are a great opportunity for hotel management teams to get more business as well as ensure ease of operations. That is the reason why many hotels have gone the mobile way. They realized that mobile apps are ideal for encouraging potential customers to book rooms and check availability, browse through hotel services, read reviews, view hotel pictures, and more.
Transportation
 Mobile app for transport can benefit the transportation industry in improving customer services, workforce management and many others such as monitoring vehicles, deliveries, the location of workers as well as assign routes, distribute tasks, etc.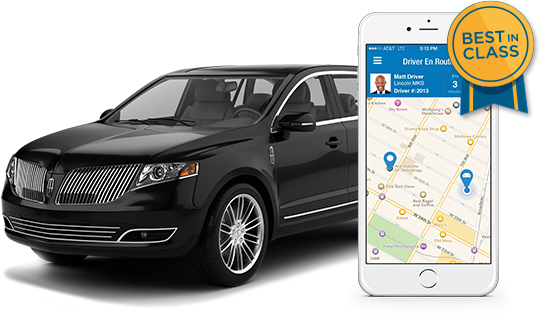 Casting Industry
Casting agencies, casting directors and actors are the important part of entertainment industry. With the increased incorporation of mobile app technology, each and every sector is readily gaining the advantage over this technology. Casting companies and actors both can get benefited with this amazing technology. Creating a mobile app for casting related tasks is a revolutionary idea that allows streamlining the workflow for casting agencies, actors and casting directors.
Travel & Tourism
Nowadays, tourism industries started seeking the help of a professional mobile app development company in order to enhance growth and reputation of their business. Now it's easier to book a hotel, search popular tourist places, book flight, bus or train tickets, etc. in a pocket-friendly way. Hence, the tourism apps have become highly beneficial for the travelers and travel companies. These apps comprise all advanced features in order to serve customers accurate and quick service just at their finger touch.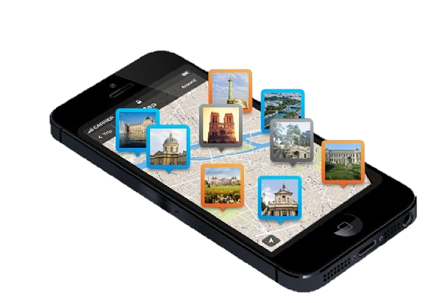 Manufacturing Industry
Mobility in manufacturing is one of the recent adoptions that enable the manufacturers to enhance their capabilities as there is a critical improvement in business processes. The convergence of mobile technology with the manufacturing processes is revolutionizing the industry as mobility is playing a game-changing role. This major shift is gradually, proving to be a kind of revolution and promises to reshape the manufacturing landscape by making it more effective, aggressive and agile.
Fitness Centres
Today's fitness clubs and Centres are empowered with powerful new marketing and member management options. Mobile app development in the fitness industry is definitely a blessing in disguise. A customized mobile app for any fitness centre can provide members with convenient ways to check in to the facility, track their workouts, learn about promotions and more.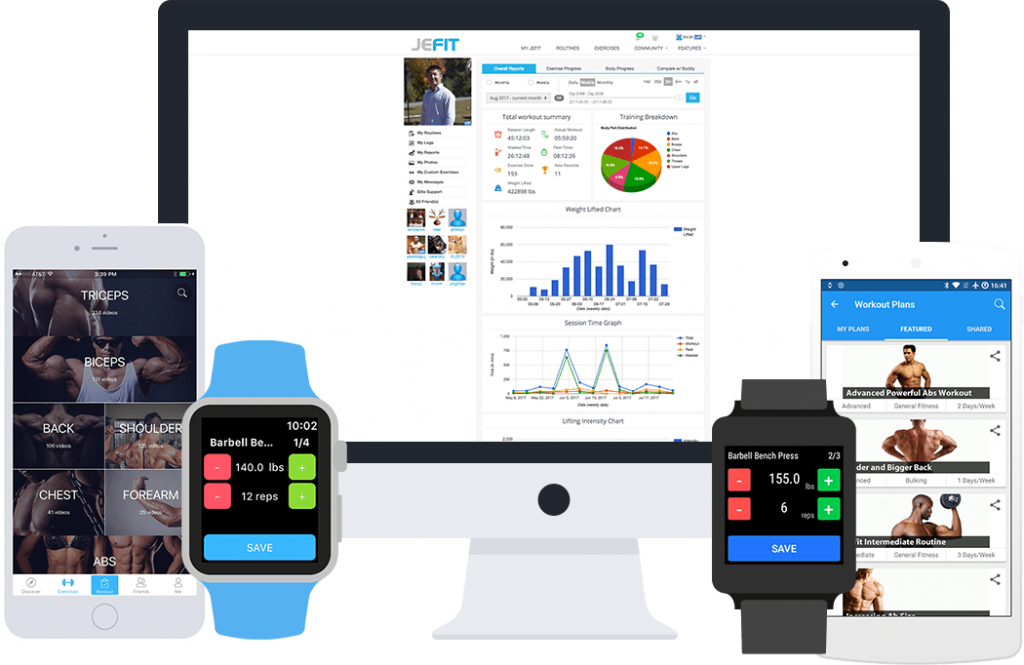 Banking & Finance
Mobile apps meet all the objectives of banking and finance sector by offering unsurpassed advantages to their customers. Comprising high-end security level in an app, mobile banking app becomes most convenient tool for the industry to allure the customers.
It helps the banking sector to improve customer engagement, provide better services and stay connected to inform them about new financial products, schemes and offers.
Food Industry
The food is up and booming industry again with the support of technology. There is a massive development of technology which aids the restaurants and food delivery businesses alike. Restaurants of all sizes are developing mobile apps that customers can use to make reservations, order takeout, and even update their dining preferences.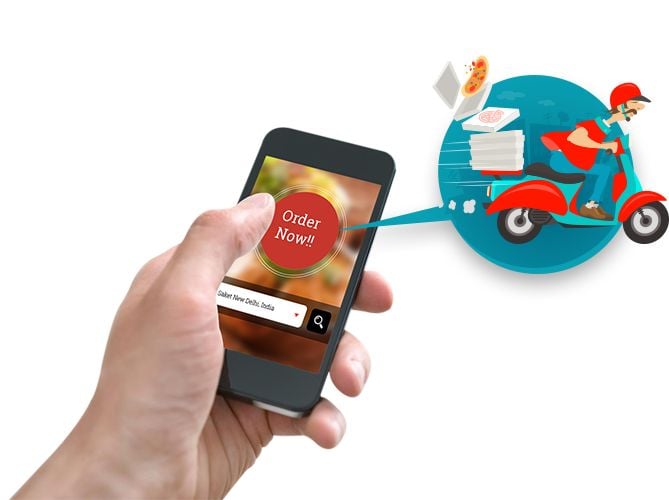 Real Estate:
The real estate industry is undoubtedly one of the most tech-savvy when it comes to the use of new technologies and new forms of media to market, advertise and sell products.
Health Care
Mobile applications for healthcare organizations help deliver services with quality care, improved workflow and increased patient interaction while minimizing complexity and cost to achieve the desired goals. The way people adapt to mobile technology, looking for convenient approaches during illness has also increased the demand for mobile health apps.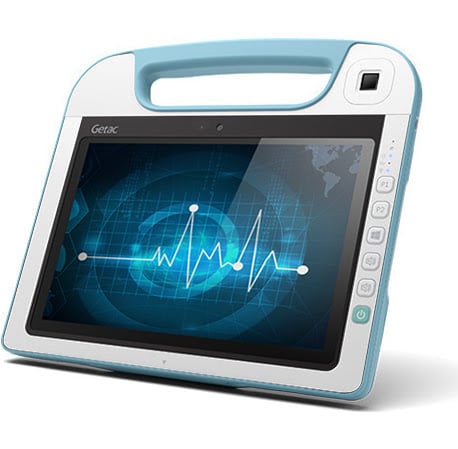 In the above explanation we have discussed only a few industries. But, today almost all types of industries can gain benefits of custom mobile application development based on their requirements.
Hence, every business in order to strengthen the brands, enhance their sales they need to connect with a top mobile app development company.
We have developed more than 350+ mobile applications for various clients of all Sizes across different sectors. Our skilled development team offers end to end solutions based on cutting-edge technologies that help your business to enhance productivity and profitability.
Reach us today to employ and deploy the competitive, advanced and feature-rich mobile app solutions that help you and your business to grow to the next level.