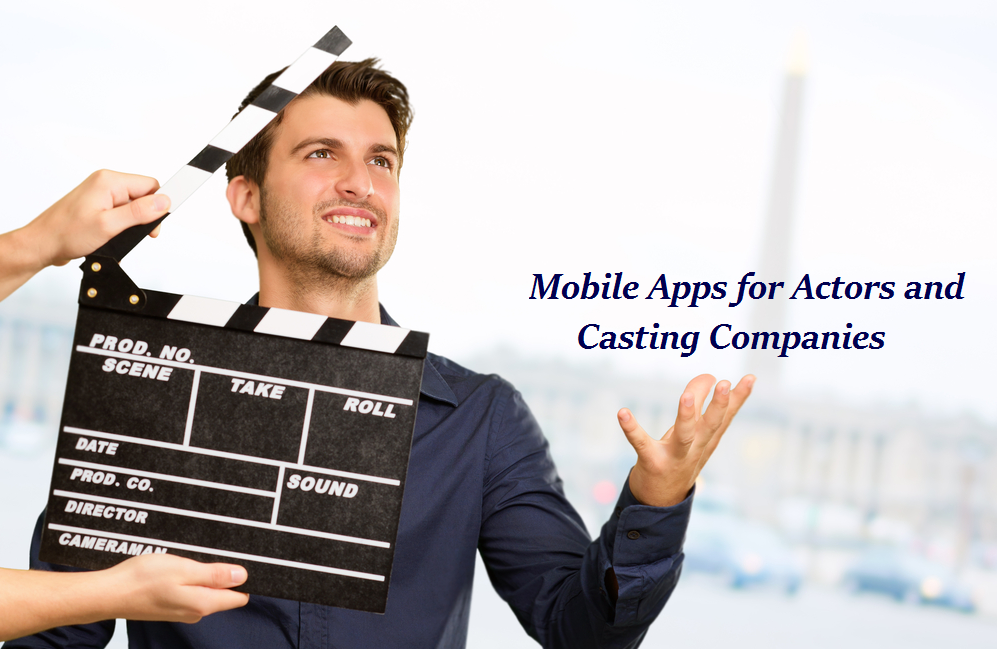 In the digital world, smartphones and along with it, the mobile app technology, are proliferating like fire in a Jungle. This has led to revolutionary transformations in the process and workflow of industries. Irrespective of the type of industry, there is a paradigm shift as every industry is turning towards "appification".
When it comes to Entertainment industry, mobile app has acquired so much importance in the market as the way we engage with mobile phones, has changed. It has proven to be the best technology for the business.
Casting agencies, casting directors and actors are the important part of entertainment industry. With the increased incorporation of mobile app technology, each and every sector is readily gaining the advantage over this technology. Casting companies and actors both can get benefited with this amazing technology. Creating a mobile app for casting related tasks is a revolutionary idea that allows to streamline the workflow for casting agencies, actors and casting directors.
Mobile apps for Casting Companies
The complete casting solution using the mobile app technology reduces the painful efforts and time involved with casting business. Mobile solution for casting can be specifically designed for iPad, iPhone and Android devices. The revolutionary casting mobile apps can vastly simplify the task of casting, booking, paying, etc. just using your fingertips on your mobile device.
The app developed with cutting edge technology can automate and help in various processes like:
• Fast and easy management of talents and clients (like casting directors, producers, etc.)
• Managing calendar and events.
• Communicating with model or clients in real time.
• Synchronising with users for scheduled events and tasks, etc.
The user friendly casting mobile app with excellent user experience can manage the daily chores of casting agencies seamlessly. Powerful mobile apps can empower one of the most glamorous and sophisticated business in the world.

Mobile apps for Actors and Talents
Acting is one of the earliest profession that is known as an important part of entertainment industry. But it does not mean that it can't be supported by latest cutting edge technology. Advances with mobile app technology can also help and simplify the life of actors/models/talents. Mobile app for actors can help in following ways:
Mobile apps can help in creating tasks and lists to remember all dates and reminders and the same can be shared with acting compatriots and directors.
Talents can directly showcase their acting skills by adding videos and complete portfolio.
Actors can now track everything from auditions, bookings, industry contacts, events, etc. on their fingertips.
Mobile Apps for Casting Directors
Casting directors can also take the advantage of powerful mobile casting solutions that allows them to use their iPad, iPhones or Android devices to perform their complicated tasks that involves:
• Talent search
• Scheduling and tracking auditions
• Coordinating with agents for booking actors for various projects, check out availability, replacements, etc. (which can now be done in real time).
• Mobile apps empowers you to work from anywhere, anytime.
The cutting edge mobile app technology gets updated continually and has the terrific potential to serve entertainment industry.
We are dedicated to provide complete mobile casting solutions to casting industries and directors and talents. We are happy to serve the community of talents, creative directors, casting companies, etc. with the advanced mobile app solutions.

We have developed innovative mobile apps using the latest technology for community of entertainment industry. We have developed mobile app that helps casting agencies as well as mobile app that helps talent pool to reach globally with competitive edge.

Reach us today to employ and deploy the competitive, advanced and feature-rich mobile app solutions that helps you and your business to grow to the next level.