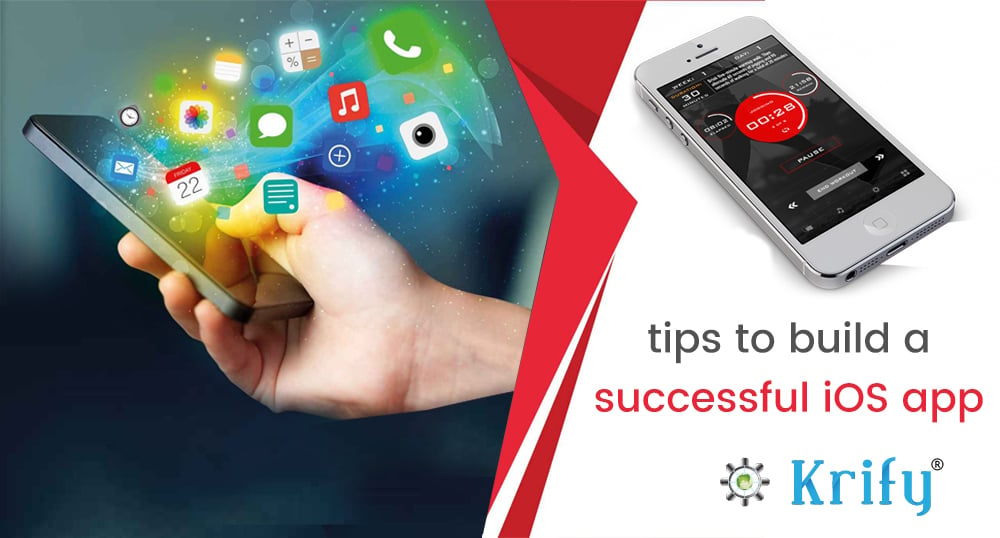 Apple is one of the leading mobile platforms. Apple outcomes are known for their exclusiveness, style, and uniqueness. In fact, developing application for apple user whether it's for iOS, watchOS, or tvOS– this can be a huge benefit for a business owner. Anyone who wants to develop any Apple's product is regarded as classy and having a good taste. In order to maintain its high-quality Apple implements strict requirements on its developers. iOS developer must abide by standard practices for your app to be accepted into the app store and also important for the user-friendliness and usability. iPhone apps are indispensable assets for both personal and business purpose, which is why companies should make apps that suit specific customer needs. However, Apple development needs a great deal of planning and execution. iPhone app development has become an important formula for the prosperity of any industry today. Within a small time, apps have penetrated almost every known industry – entertainment, health, finance, education, business, communication, art, travel – you name it.
When come to present topic here we offer the most important tips for businesses that want to develop iPhone apps. We will outline the key aspects of better mobile app development, such as app purpose, target audience, design, aesthetics, performance indicators, and cost.
Below are 
5 tips for a successful iPhone app development
Tip #1 From Apple: In the App Store, there are millions of apps. If your app doesn't do something helpful, unique or provide some form of lasting entertainment,  or if your app is plain creepy, it may not be accepted.
Be beneficial. Solve a problem the user faces the challenges while using the app. At this point, you can be effective by taking the solution that exists and makes it better, faster, easier, cheaper, safer or funnier all these words describe the value of the products produced. Let's consider how we are making someone's life better. Rethink, refresh, redesign, and redevelop things, remix the old and make the new.
Tip #2 From Apple: Before developing the app, check out the apps in the App Store that in your category and plan to create the app that will provide the better user experience.
This is meant in the context of the app store. Check whether the app you planned to develop already exists? What can you do to differentiate yourself? Do your research. Plan to develop something unique. Conventional methods yield conventional results. Instead of developing something that already exists or by building old with enhanced efficiency, by considering this point build something completely new to the App Store which is not done before.
Apple says one of the top reasons for the apps to get rejected from the app store. Apple wrote on their website that if an app doesn't offer much functionalities or content, or only applies to a small niche market, it may not be approved.
Tip#3 From Apple: Apple places a high value on clean, refined, and user-friendly interfaces. Assure that the UI meets these need by planning your design carefully and following our design guides and UI Design Dos and Don'ts.
Apple is notorious for their attention to detail. In a time where your competitors are obsessed over quantity, you will win by paying attention to quality. When you think of developing the apps, our mantra is to make it feature worthy. People should be thrilled at how enjoyable and beautiful it is, and beautiful it is and the press should want to cover it. These little features like the app icon, UI sounds, and small parts of the user interface add up to make a big difference.
Tip #4 from Apple: If your app looks like it was cobbled together in a few days, or you're trying to get your first practice app into the store to impress your friends, please brace yourself for rejection. We have lots of sober developers who don't want their quality apps to be surrounded by amateur hour.
There are more than 1.6 million apps in the app store. It's not the place where everyone can place half-baked beta builds. Many other developers have put in hundreds of hours into crafting their apps before even attempting to get it published. As such, Apple's role as a doorkeeper is as important as ever. Allocate the time to get it right, the first time QA your app carefully. Share it with beta testers. Use it yourself. Try it out on older devices. Fix every possible bug you can find before uploading that V1 build, because chances are you'll still have missed some. Never submit the app to Store until you're confident enough to submit that it's worthy of four or five stars.
Tip #5 from Apple: Lastly, we are very excited to love this stuff too, and honour what you do. Trying our best to develop the best platform in the world for you to express your talents and make a living too. If it sounds like we're control freaks, well, maybe its because we're committed to our users and making sure they have a quality experience with our products. Just like almost all of you are too.
Like other organizations, apple works in their own interest. Accepting and promoting apps that are valuable, differentiated, have an intuitive user interface, glowing user reviews. So do them and yourself a favour, and create the best app that you can.
So is iPhone App development Profitable Anyway?
Well, yes it is! There are huge people who make high revenues from a successful single app alone. The question is appropriate but should be asked in accordance with the particular app that you are about to develop. There may be many cross-platform apps for sure, but here we are focusing on apps that iPhone owners alone. Even though Android is the foremost app platform with 1.6 million apps available, Apple app store leads closely in the second place with over 1.5 million apps. The app store is overwhelmed with even more apps every single day. The major factor that influences the profitability of an app is the production cost. Single platform iOS apps cost lesser than cross-platform apps and apps developed for the Android platform since the Android OS is highly fragmented.
Develop a Successful iOS App
These tips are the conclusions of years of experience dealing with iPhone app development. One should always remember that for each moment you rest on your laurels there are other experienced developers, entrepreneurs, and designers looking to replace the products that you put together. Attention is a zero-sum game. The important lesson here is to create apps that are useful, unique, well-designed and refined. Make apps that improve peoples live in small, but meaningful ways.

Keeping these tips in mind while in the development process can assist you to develop better iPhone apps for your customer base and also attract more potential customers. 
Hope these tips are helpful and aid you towards a successful mobile app development project completion. Do you have a killer app idea? Krify, a Mobile and Web App development company based in India and UK, has the right skills to make it real. Hire Android developers or iOS programmers at affordable prices and get your app built. Get the free quote or Contact us now.