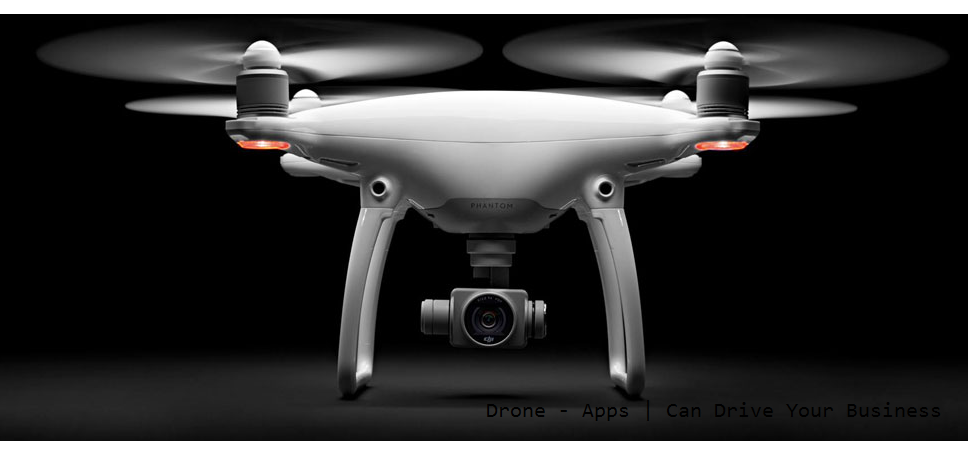 What is Drone?
Drone is one of the breakthrough technology of aerial technologies. We can say drone is a  unmanned aerial vehicle (UAV) or flying object like a flight that may operate at various degrees with freedom to control using remote control.
In Tech Terms "Drone is a Flying BOT operated by Remote surveillance using a mobile device having GEO Targeted area of ranging"
What is Drone EcoSystem?
Drone EcoSystem is combined with a fixed ecosystem that lies in between Ground to Cloud with a connected medium of cloud technologies for communication.
What is the Drone's Capability in terms of flying?
High Edge Drone like DJI is programmable and can be customized with applications development. Also, Drone can fly up to 90 minutes in air with height range of up to 12 miles.
Few Observations from Done Fly:
The capability of Drone is same even if it carries up to 17 pounds weight in air.
Drone can overcome winds in long run.
Automated intimations of charge and can come back to the initiated locations on low battery.
Strong collision detection algorithmic approach to avoid obstacles.
High-end quality of capturing.
We can record 360- Degrees view using Drone
Hard to customize drone. Long range programmable drones has widespread adoption technique due to which drone recognize obstacles even from the distance of 10 feet.
Drone companies can verticalize and provide the hardware, tools, software and analysis for a specific market.
Do you know Drone also have insurance like AIG
There are few certified Drone Flight Schools with FAA Regulations to teach pilots how to fly their drone safely, responsibly and accordingly.
Things to know about Drone for Tech Freaks:
The drone aircraft can be remotely controlled from anywhere. It can autonomously fly through software-controlled plans of fly in their embedded systems that works in conjunction with GPS.
What is the OS of Drone?
Eventually Drone works same as any other electronic device with respect to operating systems and deploy systems with some data and code. Usually each drone has its inbuilt aerial operating system and such as MAVLink, which will significantly accelerate real, deploy-able solutions with Open Source Drone Operating system.
FlytOS provides a stable and scalable platform that drone materialist, has a solid infrastructure and streamline the development of commercial drone apps.
There are few aerial technology savvys those who maintains things related to drone for comprehensive set of technology. It enables enterprises to plan, fly, and analyze aerial data, all within an enterprise workflow. As of now few drone applications are available, but day by day there will be more revolutionary apps will be available like Dronecode.
Which Platforms Apps can be customized for Drone?
Obviously as you guess Mobile and Web Apps can be Developed and Customized for Quad Copter with help of SDL's and API's Development from expert Quad Copter App Development Companies on the Globe. And the mobile and web apps developed for drone on following platforms is possible.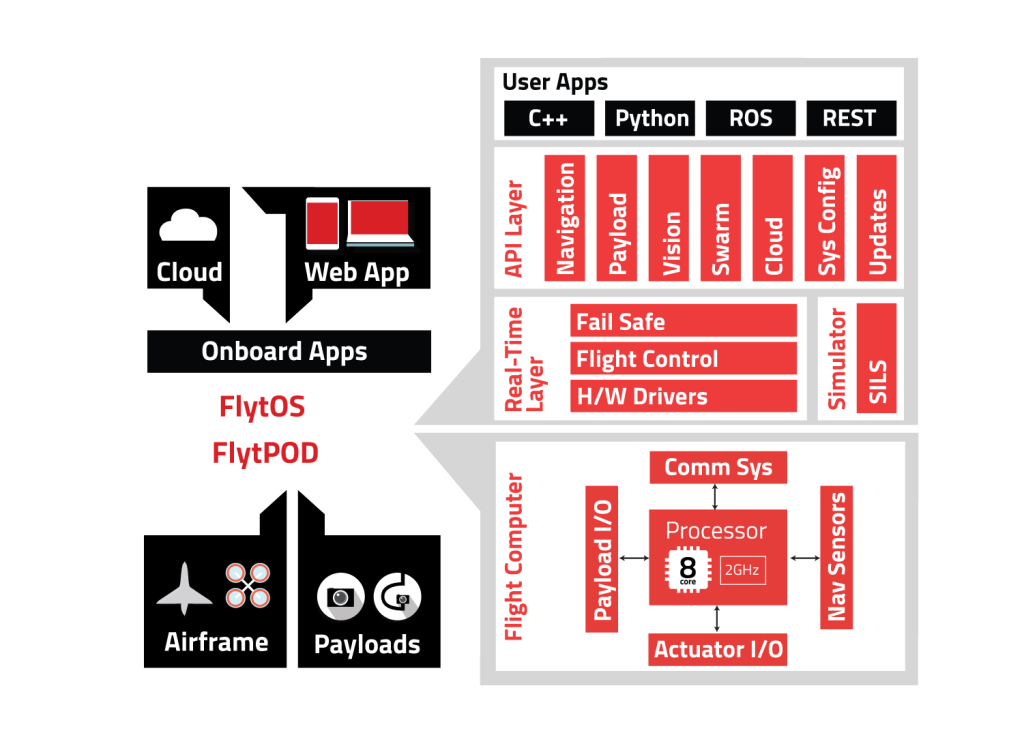 Android and iOS Apps Development for Drone:
Drones provides the awesome support for Android as well as iOS devices and wearables as they can be programmed by the coders to take Drones to Next level on Globe as the most advanced technology. We can develop applications for Android Mobiles to Monitor, Control, Track through GPS, and a lot more with help of cloud platforms.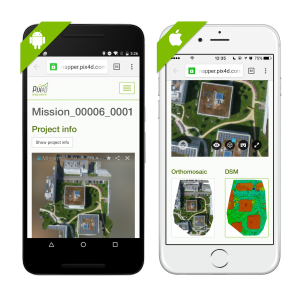 Python on Air – Drone Web Apps Development:
In terms of technology, Mobile phones carry a limited scope when compared with Super fast Computers of Advanced Technology. Quad Copters are given a way to communicate directly with the Drone and AMP controller.The Python Library helping drone to revolutionize the enhancement over web app for the computer with connected controller.
What is Extended Support of Software and Hardware of Drone?
Quad Copters like DJI can be fly when connected with application through Mobile SDK's and Onboard SDK's Development with enhanced software and hardware support.
Quad Copters Mobile SDK Development:
Mobile SDKs simulate the control of quad copter through an application in a customized way. Presently, the Quad copters support sdk's for Android and iOS Mobiles having the operating system above iOS 8.0+ for iOS apps and for Android 4.2.2+ above versions.

Quad Copters OnBoard SDK Development:
Now we are powered to supervise the Quad Copters through our Laptops and PC's though OnBoard SDK's development to Monitor and control the Aerial platform by any system over Linux and Windows platforms and Embedded Systems that is connected directly to the remote controller. Quad Copters is a dedicated system to communicate with the Drone over controller with a direct serial connection with the Onboard API functions, which is most useful to build the built-in Intelligent Navigation Modes to make autonomous flight pathway and manipulate it.
Where Drone Technology will be of use majorly?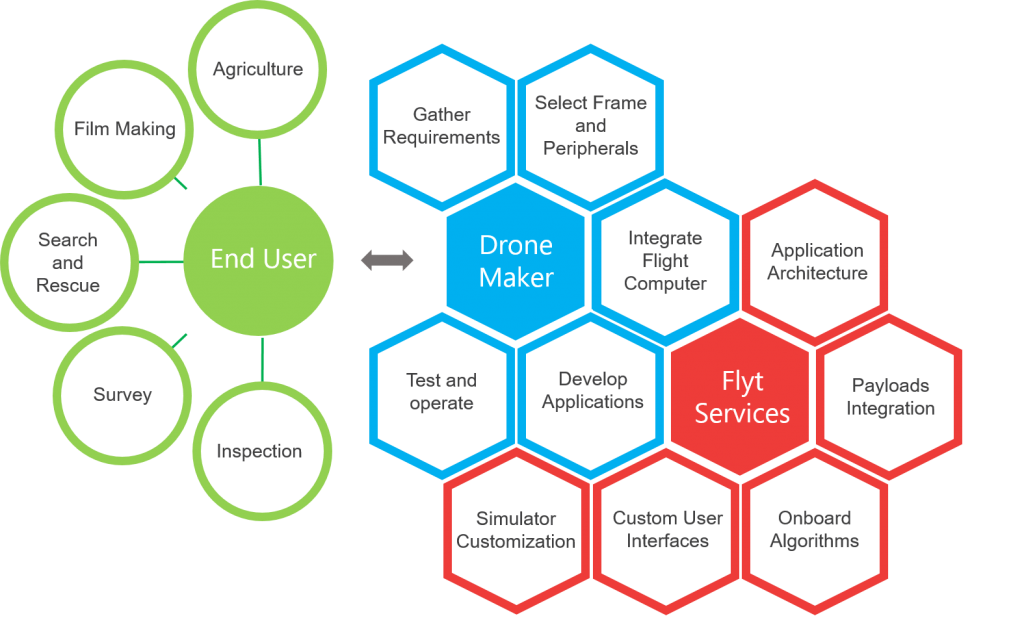 Drone Services
Surveillance,
Traffic Monitoring,
Research and Resew Operations,
Weather monitoring,
Military,
Fire Fighting,
and many more.
Features of Drone:
Drone is the result of thousands of Research and Development stages by Engineers with amazing built-in functionalities and customized Environment.
FlytOS can help to program over Quad Copters, Rovers, Planes and Blimps Journey.
Development can be done for all Universal App Platforms like Android, iOS, Web, Computer and Embedded Applications.
Open Source Development and Customization are available for Drones.
Free Setup and Control for long run with automated options.
In-Built Collision Detection algorithms and sensors to handle obstacles.
4-D Video Capturing with high resolution and ultra clarity.

Develop Drone Apps for you Business:
Krify is exploring various horizons with respect to drone application development. Our enthusiastic team of developers are ready to deploy development tools in crafting real-world drone applications. Custom business applications can help you to payloads integrations and custom user experience to take your business for the first step with Drone Applications Development.
Crazy FAQ's On Drones
Is Drone App Development Complicated?
Straight answer is, IF it is complicated Drone will not exist today. We can say like it take some time to develop depends on the requirements and approach.
What is Best Drone Available for Commercial USE?
DJI version drones are best for commercial use because they are customizable.
Are there any Rules and Regulations to fly a Drone?
Absolutely there are few rules and regulations to fly a drone in some restricted areas, Restricted  areas are already Mapped.
Does drone Fly in Rain?
Nope, Rain affects Wind Generators.
Does Drone Fly in High Winds?
Nope, Even a Flight can't Fly in high Winds.
What are API Functions – Drone?

How Quadcopter Transmitter Looks?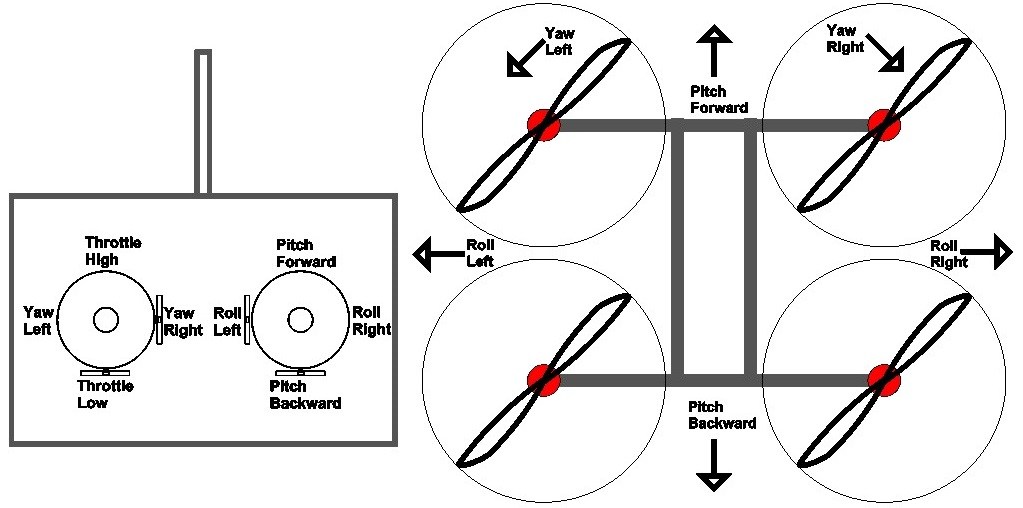 How Drone Races are conducted?
Let us help you to get your drone application customized…. Get in touch !!