Customers are the key stakeholders of any business. 'Customer is King' is a well-known industry and everyone treat their customers like kings and queens, and deliver the best to match their requirement.
The first step to fully understand a customer's perception of your service is through customer feedback. Customer feedback is essential for the growth of any company as having an insight on what customers think about you help you decide and improve consistency in terms of your products or services. Customer feedback also motivates teams and employees to improve their efficiency and skills. It transforms good teams into great teams.
Customer's feedback thus improves the profitability levels of any business.
Companies that listen to their customers grow faster by identifying what is working well and what needs to improve.
Insight on what our clients think about Krify:
We are delighted to share that Clutch, a reputed B2B research and review agency, has ranked Krify as one of the top Digital agencies in UK for 2017. The process of Clutch of identifying leading agencies involves extensive research. Companies are listed by Clutch based on the direct feedback received from clients of respective companies. We are proud to be able to fulfill our clients' expectations and the parameters of evaluation by Clutch which is market presence esteemed client base and evidence of quality projects delivered.
Some of the highlights of the reviews given by our clients on our Clutch profile are as follows: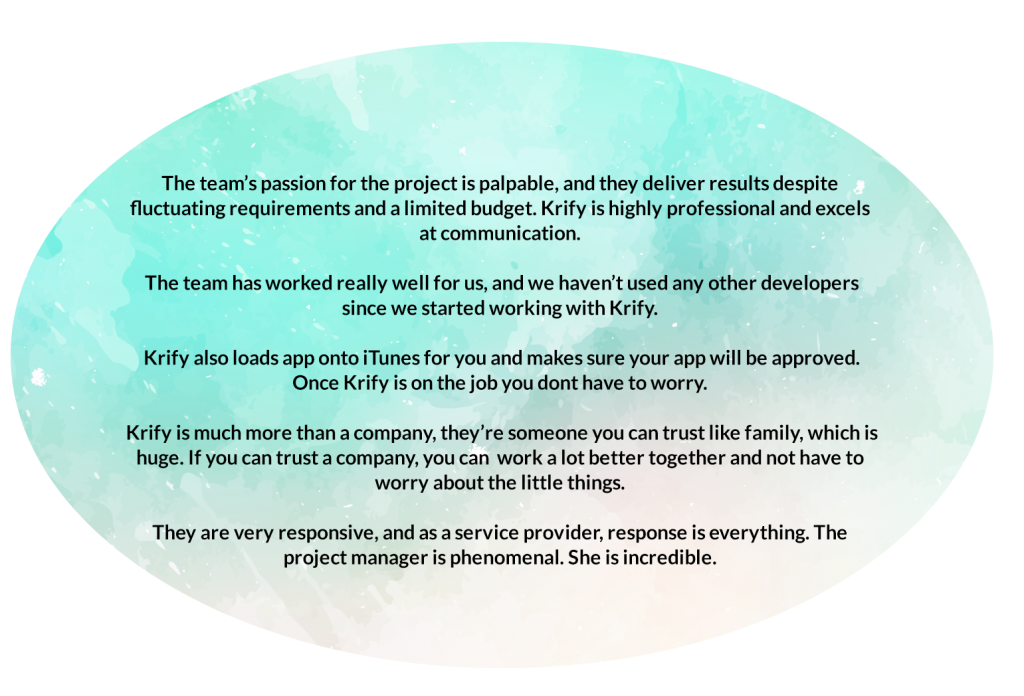 Check out our Clutch profile for more reviews and client feedback.
Our sincere thanks to clients who provided their valuable feedback. Your words are a great source of motivation for us to improve and grow. We look forward to a long-term association with all our loyal clients.
If you are looking for a great software development team with world-class delivery of an application for an affordable prize then immediately contact us and share your idea with us. Through our expertise, experience & exuberance we will deliver you the best.
Let's work together and develop a great application!