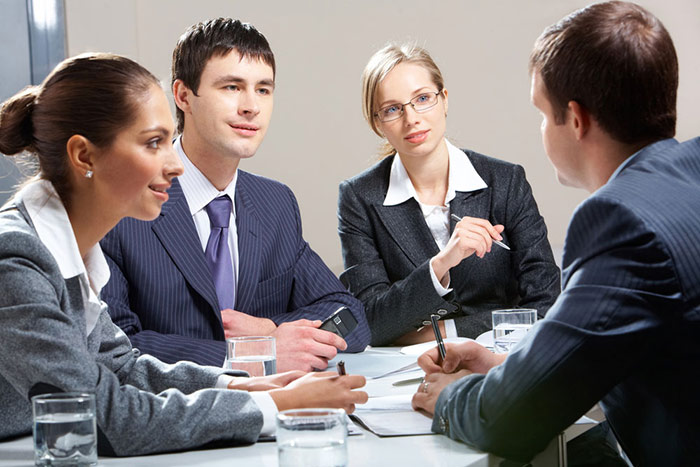 If you are planning of building an application either Website or mobile app, having a clear requirements is the key to success.Whether you are a startup with an original idea, or a company, it is essential that each and every project starts with a BRD.
A clear BRD makes the development process much smoother which will act as a foundation of the product, outlining the business logic, listing the technical specifications, and finally to ensure your application reaches its full potential once it is live.
The two important Variants of BRD are
Requirement Specification document (RDS)
Functional Specification Document (FSD)
Both sets of requirements contribute to a common Project. Requirement specification document deal with mainly business goals and stakeholder expectations whereas functional requirements are very detailed and provide information on how business needs and goals will be delivered through a specific project.
Requirement specification document contain following elements:
Vision of the project
Objectives of the project
Context or background of the project
Scope of the project
Stakeholder identification
Detailed Business Requirements
Scope of the solution
Project constraints: Time Frame, Cost of the Project, and Available resources
Functional Specification document contains following details:
Purpose of the project
Scope of the project
Detailed functional requirements
Non-functional requirements
Assumptions/constraints
Representation of functional requirements using Information Architecture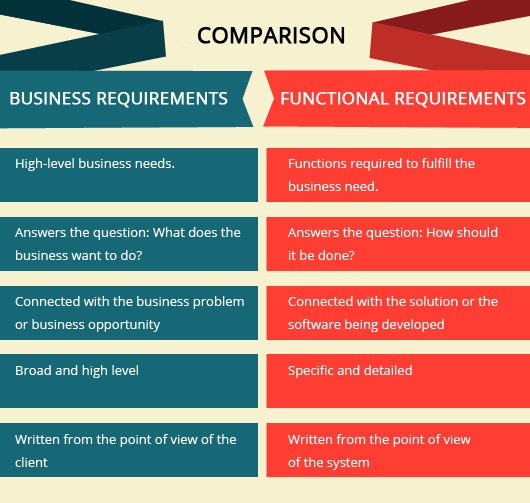 A Simple example that explains the difference between Requirement specification and Functional Specification is
Subject: Development of a classified's Website
Business Requirements
"Build a responsive online classifieds listing website where users can search and browse classifieds by Categories, City and State and can also view and rate other user's profiles, and post classifieds for free as well as Job classifieds."
Functional Requirements
The system shall allow the user to post a classified by providing title, price, location, description, state/area, uploading a picture, and selecting a category.
The system shall allow the rating of users on a scale of 1-5.
The system shall allow the users to Search Classifieds by Keyword, Category, State, City and Church.
From the above an effective & perfect Business requirement document is a combination of  both business and functional requirements.
The following questions should be considered while preparing Business requirement document
What is the purpose of the application or product and what are you trying to accomplish?
How will it streamline or improve the current process or facilitate a new process?
Who are the target audience?
What is the target location?
What are the target platforms?
Who are the key Stake holders involve in the application?
In Krify, we have a team of smart & proactive Business analysts who have superior expertise in understanding & analysing client requirements. They constantly work closely with the client to understand the requirements to bridge the gap between customer's needs and developer team. We helped a wide range of clients in converting their ideas to polished live applications.
Krify also have mere team of over 120+ dexterous mobility experts , award-winning designers, proficient quality assurance specialists who always work together to deliver business-centric and revenue generating deliverables. Contact us today for free consultation and free quotation.