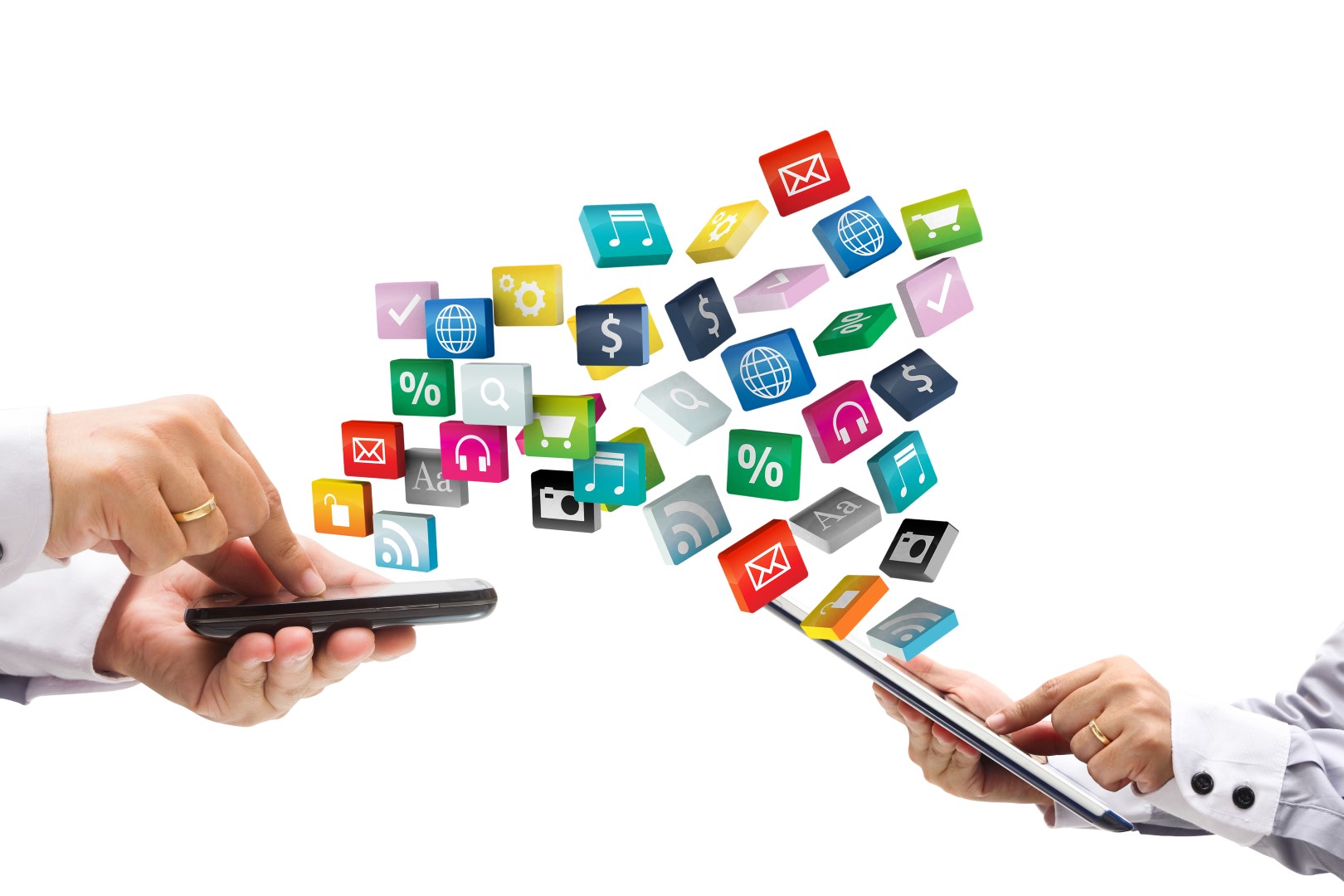 The growing demand for mobile apps in all areas has evolved the enterprise mobility market. Enterprise mobile application is that mobile application which is used by enterprises to solve the problems they face in the business world. The number of enterprises looking forward to deploy customized enterprise mobile apps is also increasing with the increased amount of smartphone usage.
Enterprises are deploying the mobile apps into their businesses enthusiastically to improve employee efficiency and productivity. With the exploding figures of smartphone users across the world, there is a crucial need for smartphone technology solutions. Today employee needs access to business information across the geographies and across the time zones.
Companies are now more dependent on mobile technology to stay connected with each other, to attend business meetings, conference calls and other activities even if one is on-the-go.
In recent times, Blackberry in association with GfK launched a global report that states, "Most professionals now see productivity as a personal priority." It further states that "67% of business smartphone users are looking to improve their productivity and 69% are constantly looking for new ways to get things done as efficiently as possible." Thus enterprise mobile apps provide a secure and smart mobile solution for today's workforce. In present scenario, the key to make business more productive is utilising mobile technology innovations.
Challenges faced by Enterprises/Organisations:
IT departments of all the enterprises are mostly embracing the concept of BYOD (Bring Your Own Device). It allows employees to use personal/personalized mobile devices for accessing company data and corporate applications. This way it ensures the simplified access to same applications as everybody else in the organisation. This brings uniformity between the devices even if the employees are having personalized mobile experience.
Use of personal devices brings convenience but at the same time it brings few challenges with it. It becomes difficult for enterprise's IT department to manage and maintain the security and access related issues.
For instance when personalised devices are brought to work, they bring their own network too. Through personal device and personal network, employees can put corporate data and information at risk. So it is difficult to monitor usage of corporate data on such ad hoc personal networks. To manage such security issues, stringent IT policies need to be framed for network access too. Enterprise's policies should rotate around enabling, managing, controlling and securing the DAC (Devices, Application, Content).
So the solution to this problem requires ability to manage devices, application and content within the enterprise. Such solutions are available under the banner of Enterprise Mobility Management (EMM). Depending on the nature of enterprise, these solutions vary as per requirements.
Advantages of using Enterprise Mobile Apps:
Portability:

Using enterprise mobile apps on your personal device allows you connect with each other from anywhere. This leads to increased employee engagement and enablement.  

Availability:

The ability to use the device and access the data anytime whether in transit or outside the office, let employee to choose when to access the data and the critical information and updates too get delivered to an employee in real time.

Sharing:

Ability to share the relevant data easily with other colleagues enables employees to provide better customer service, knowledge transfer and learning.

Improved User Experience:

Using simple and user friendly interface for basic processes like transactions, leave applications, leave approval, leads to better engagement.

Personal Ownership of device:

Using BYOD concept is a cost-effective way to increase productivity without spending for device procurement.

Geolocation:

Geolocation enables to log position of device and users through interactive maps which leads to process improvement and eventually leads to efficient productivity.
Let's have a look on how enterprise mobile apps can simplify complex business processes for smooth operations of different functional aspects of any enterprise.
Types and examples of enterprise mobile applications:
Content management

HR Related activities like Leave management

Payment processing

Employee safety management

Locating Employee or Device Location

Customer support

Collaborations and messaging systems

Customer relationship management (CRM)

Business intelligence
Why Krify?
Any Enterprise Development Company should understand using right technologies and skill sets to overcome the challenges faced by enterprises.
Our exceptional team of developers and designers are always on their toe to integrate the latest technology into the app and web development work. We have expertise in providing enterprise application solutions optimised as per our client's requirements. Hire our expert developers today for enterprise mobility solutions.