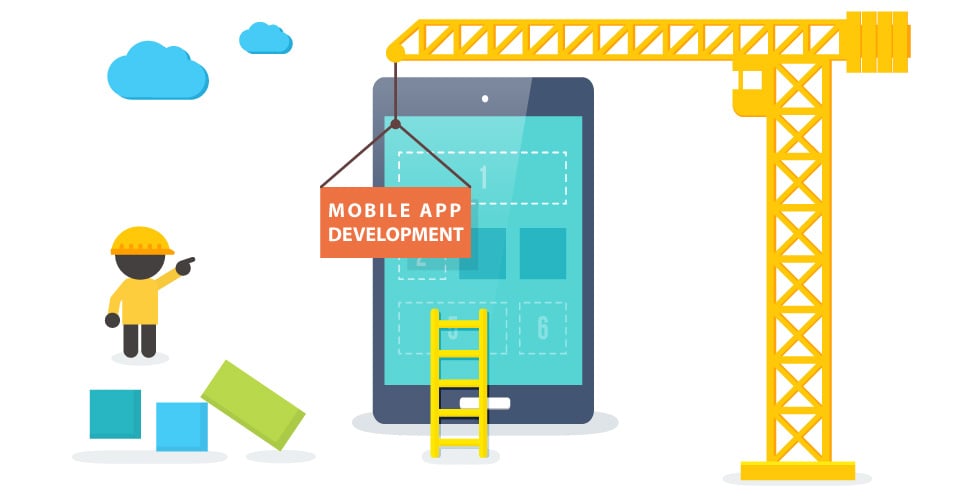 Today's world is always on the move. So the usage of mobile phones, tablets and other mobile devices has become more important to stay connected, to stay ahead. So mobile apps are much important in today's market. Mobile apps allows your customers to have all your information on their fingertips. It is beneficial to have mobile app for multiple mobile application platforms, but in the beginning one should start with a single platform.
Whatever may be your business, a mobile app can surely help you retain your customers. The very place where customers search for products and service is the internet. The online presence of your business and having a mobile app will create the best impression on customers. They will be able to utilize your services and do purchases easily. Other advantages are that having an mobile app increases your visibility, accessibility, exposure across mobile devices and connectivity with on-the-go consumers.
Mobile apps or Successful mobile apps?
The mobile app market is growing by leaps and bounds. Thus mobile marketing has become more competitive. Apps are becoming the most dominant form of digital interaction. Are you ready for the app dominated future?
There is a vast difference between building a mobile application and building a successful mobile application.
Number of mobile apps hits the app market everyday. But the ultimate question is how many of them are getting noticed and eventually making money or boosting sales.
Only handful of apps are used by users on daily basis. So it is equally important to plan mobile app strategically. The success of mobile app also lies in the great execution. The idea, its execution and process of development determines the success of your app.
Lets checkout these ingredients required for building successful app, one by one:
Developing a mobile app does not mean only coding. First you have to identify what problem your app idea is going to solve and who could be the target audience for that. Your app need to be an accurate solution for the problem faced by consumers.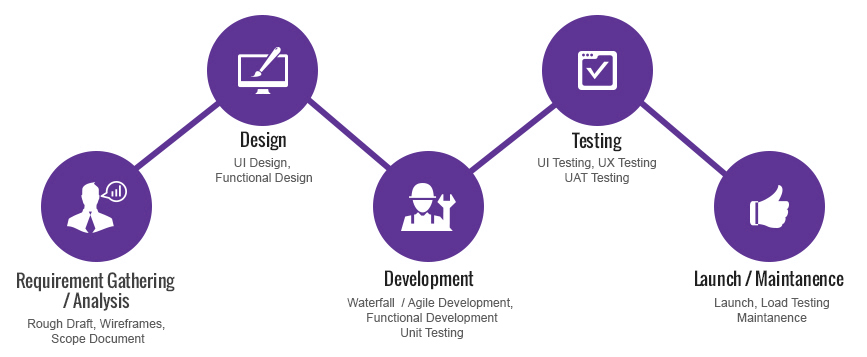 The app development process can be divided into following phases:
Pre-Development Phase
Design and Development phase
Testing phase
Deployment
Maintenance and Marketing
Pre- Development/Strategy planning
In this initial phase first you need to define what success means for your app. What is the goal behind creating the mobile app? You need to plan a roadmap to achieve those goals.
Next important step in strategy planning is choosing the right platform. What is the purpose of your app development will help in deciding the platform. Whether the app is required to build revenue through mobile sales, to drive traffic to your website or physical store by increasing brand awareness, to provide services for existing customers, etc. Answering these questions will lay the foundation for the platform(s) for which the app need to be developed.
Designing the app
Design of the app is another crucial factor in deciding the success of the app. More focus should be given on UI design. App with great user experience and free of bug and crashes always increases the chances of making your app successful.
Development phase
Development is nothing but making your app designs functional. But it is easier said than done. At this phase, either you can go for native app development or cross-platform app development.
The two critical decisions to be made in development phase are: Are you developing for specific platform or for cross-platform? Which set of tools you want to use for mobile app development? Each of this choice will have its own advantages and challenges for the development team and product support team.
Testing phase
After the product is ready, testing is the important phase. After internal testing, beta testing is the important step to get the feedback from targeted customers. This reduces the product risk and also gives an initial push in the app store.
Marketing
To make your app stand out of millions of apps in the market you have to work on your marketing strategy beforehand. You can bring the app to people's notice through email outreach, blog outreach, social networks, etc.
Deployment
Deploying an app requires plan, schedule and control of movement of releases to test and live environments. The most important part of deployment management is to ensure that the  integrity of the live environment is protected. It also includes monitoring whether the correct components are releasing or not.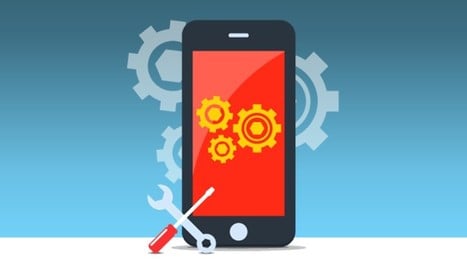 Maintenance after the app goes live
After the app goes live, one should capture the metrics on regular basis. After that it is important to upgrade your app with improvements and innovative features. Upgrading your app with innovative features enhances its visibility along with downloads of an app.
These are the different phases of app development. Following standard protocol will result in formation of standard product. But all these processes needs a strict monitoring and timely standard execution of various processes.
Self-Building an App or Hiring professional App development Company?
Self-building an app is a good option if you are well aware of all the technical stuff. The process involves not only coding but various steps that need to be followed right from the time when the idea is conceived.
Any leading and professional mobile app development company will make the app development process seamless for you. Krify is one such professional mobile app development company with 6+ years of experience in the domain. Our team consists of professional and technically sound designers, developers, project coordinators and product managers who makes sure the smooth execution of processes at all levels and timely delivery of the product/app.
Apart from the standard execution procedures as discussed above, our organisation believes in complete satisfaction of the client. For this, we offer one month free maintenance support to all our clients. We also work on the feedback and response from the customers and improvise the features for better performance.

Krify's marketing and promotions team works at its best to deliver the best services in Digital Marketing and Search Engine Optimisation (SEO).

Contact us for all your mobile app development queries. You can also hire our developers who will work as per your requirements and time zone.
Krify has expert team of professional developers that has led us to grab our hold in providing best services in following domains:
#Cross-Platform App Development