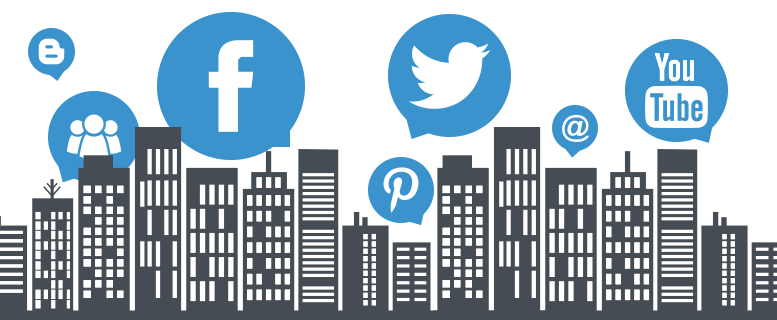 Social media promotions are one of the powerful and trending promotional tools for upgrading your business on the digital platform. Facebook, Twitter, LinkedIn, Google+, YouTube etc. whichever the platform is but promoting your services over here makes your business to reach the number of people and that too faster. According to Hubspot, 92% of salespersons in 2014 claimed that social media marketing was vital for their business, with 80% of their efforts were indicating the increased traffic to their websites. As per the statistics from Social Media Examiner, at present, 97% of businesses are present on social media and trying to utilize it for the growth of their business.
But 85% of participants aren't sure which social media tools are the best to use. Each social media platform has a unique role and involves a particular strategy to promote and leverage maximum advantage from that platform. Once the user understands what kind of stuff works on which kind of social media platform, it will help the businesses grow faster. There are various factors associated with promotions of your business on social media and the associated advantages. Let us have an insight into promoting your business on social media.
Why go with Social Media Promotions?
People using social media are increasing day by day, so the presence of your business on social media makes sense for attracting your target audience. Social media promotions may not be your exclusive strategy for promoting your business online, but missing on social media promotions can definitely make you lose your target audiences. So let's see how social media promotions helps the business growth in various aspects.
Brand Building:
Building a brand within the market is definitely a big job. But if one can use social media effectively building the brand digitally is possible and that too in a cost-effective way. Promoting your services over social media gives a good recognition. For many businesses, sometimes the social media profile becomes more important than your website. Depending on the level of creativity and logic present in the post, it can go viral and will give you the amazing promotion on social media platform without spending a penny. With such promotions, your brand starts getting recognition. As per Texas Tech University's report, businesses or brands who choose social media channels for engaging with their audiences will get to enjoy more loyalty from their customers.
Boosting SEO:
Search engine optimization (SEO) is important for your web page's search engine ranking. Does presence on social media affects SEO? The answer is yes, presence on social media is a great source for traffic generation and improves your page ranking. Search engine ranking also considers your link to social media and your level of engagement on social media. The social media channels allow you to reach customers worldwide. Moreover, this can happen without extra investments. Through social media, people will search for your business, which leads to the traffic from search results in Google.
Lead Generation:
Every post you make on social media is an opportunity for a lead conversion. A post which elevates your effectiveness and capabilities with an innovative thought will attract the audience to go through the portfolio and can show or express their interest in doing business with you. When social media is operated correctly, it can generate real leads for your business. Thus, social media can be used as a lead generating tool and that too in a cost effective way.
Driving traffic:
Promoting the business over social media will definitely increase the traffic to your website rapidly. As the post of your services will be shared in different groups and grabs the attention of the people, which will lead to click on your website link in the post. Thus it will bring the targeted traffic on your website. If the content you are sharing on social media is effective, it will start rolling and definitely has the potential to bring that traffic to your website.
Krify's social media marketing services:
Krify is an IT services and Digital Marketing services provider and is having a well experienced Digital Marketing team with innovative thoughts to take up the complete responsibility of your business growth on social media as well as other digital platforms. We do have our existing happy clients who are improving their business with our digital marketing strategies and support.
How much does it cost?
Social media promotions are the cheapest and affordable way than the traditional methods of promoting business. At Krify, we offer the best prices to our clients and will be a part of your business growth. We have different packages for digital marketing services as well as for exclusive social media marketing services. The packages are customized as per client's business requirements. Please contact our Business Analyst today for more details and get the best possible and tailored digital marketing solution for taking your business to next level.