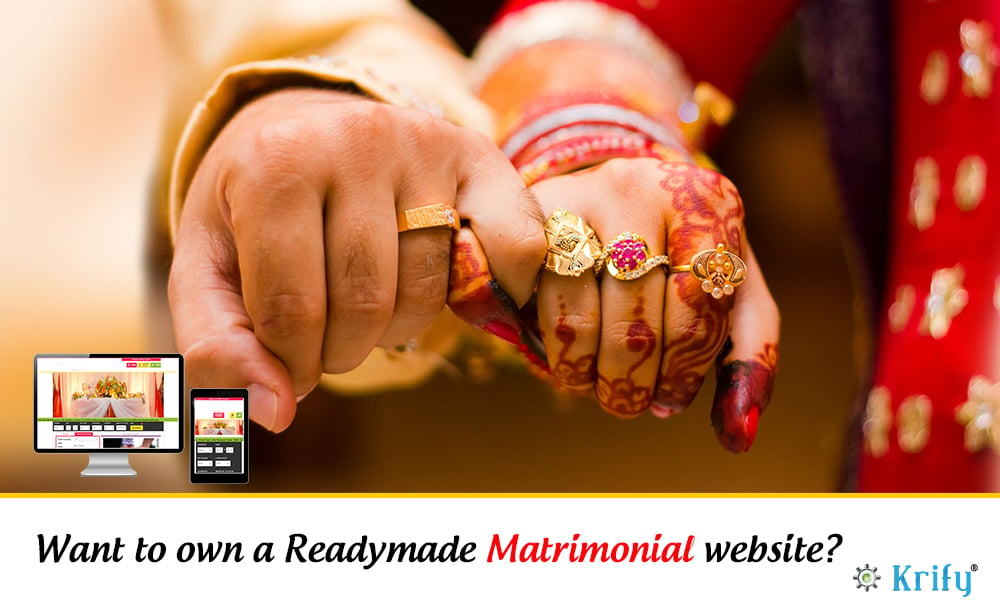 Are you looking for matrimonial website development? You clicked the right place!
Not sure where to start? Krify is here to develop and deliver ready-made solutions for Matrimonial website meeting your business requirements and targeting the audience for matrimonial service through online. Our primary goal is to make sure the business owner achieve the final output with updated and comprehensive features and provide user-friendly and viable solutions for the audience.
Krify has a great competency in matrimonial website development for a long time. Check our portfolio. We analyze the customer requirements, highlight the features and selecting the best technology stack to develop the layout of the site as per the requirements.
The matrimonial website has become the profitable online business as people are more engaged on the internet to find their partner! Everyone is using the internet at an unexpected rate and this made people connect from one end of the world to another. The matrimonial websites and applications will audience to search and select a suitable person.
Features and benefits of Matrimonial web design
Krify considers the needs and preferences of the users including registered members, visitors, administrators and other staff while developing a Matrimonial website. We use advanced and innovative technologies to deliver an excellent experience for those who are seeking to develop matchmaking services online.
Engaging interface
Advanced search options
Simple Navigation
Search Engine Optimization (SEO) friendly
Completely secured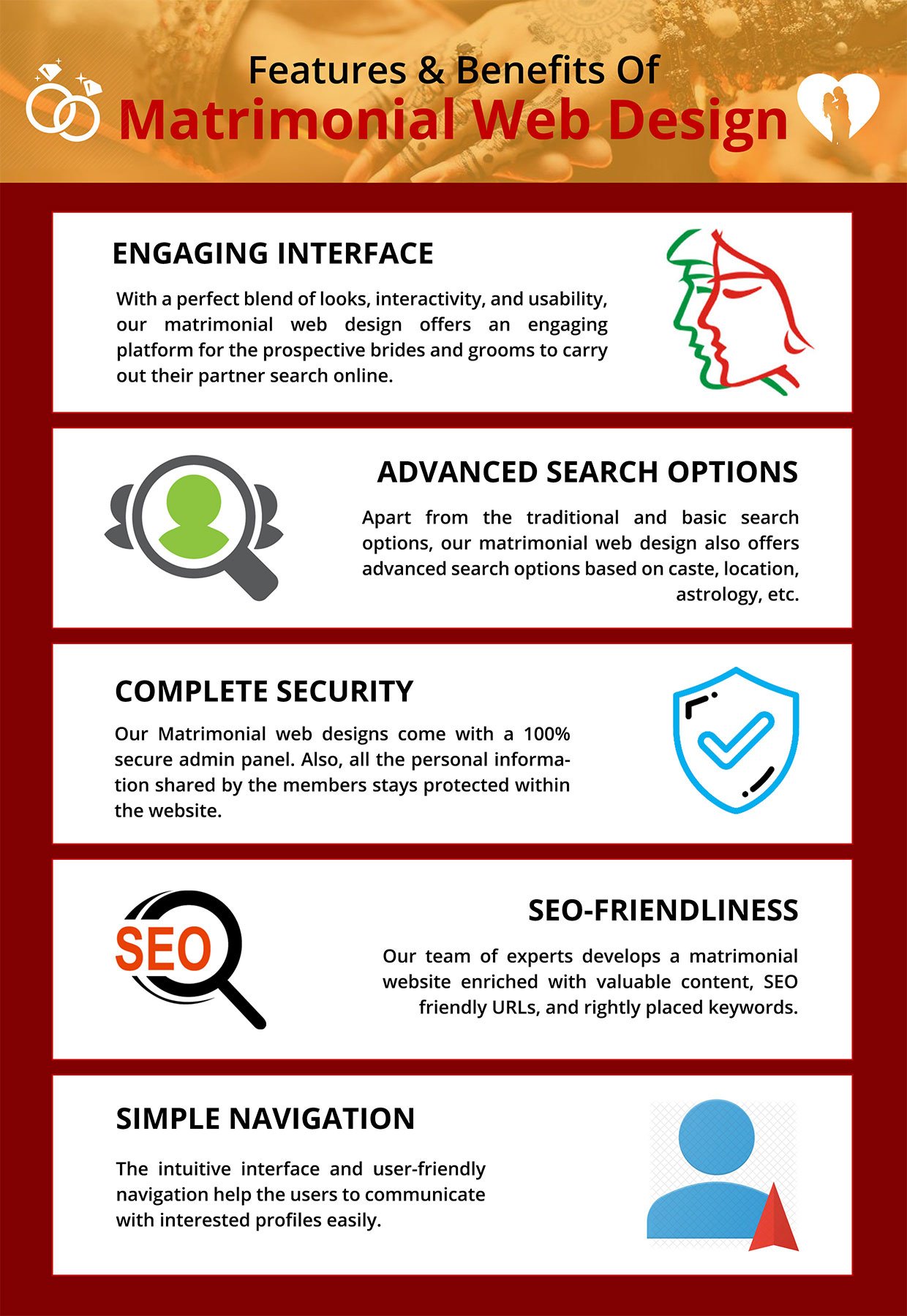 Why you choose Krify for developing your Matrimonial website?
We are known as premier Matrimonial website development, delivering services for the development of full-fledged portals with a unique identity.

We are a step forward in incorporating innovative technical and creative inputs in designing Matrimonial website and applications.

We assure our customers in providing the best results in terms of scalability, convenience and budget as the operations can be managed seamlessly.

Krify includes many aspects right from matchmaking to management of database to security and payment management.

We have a team of experts well organized with the intricacies of Matrimonial Website design with unique solutions.

We ensure that your portals get the maximum web traffic with the integration of the above-mentioned functionalities along with other marketing tactics.

Contact our experts to get your own matrimonial website as per your business requirements.