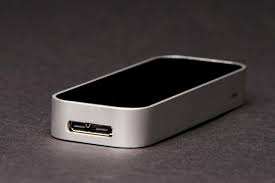 The magic of Leap motion is now at developers "Fingertips" using motion technology.Leap Motion is a small rectangular computer hardware sensor device that allows you to control applications on your computer screen using hand and finger motions as input.
It is a brand new and highly promising device, the remarkable, accurate and incredibly natural way to interact with your computer. You can handle a computer in three dimensions with your natural hand .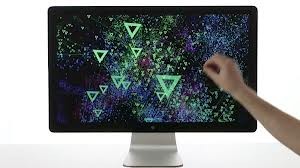 It is a breakthrough in computer interaction,using a patented mathematical approach to 3D, touch free motion sensing and motion control software that's alike anything that currently exist on the market.
It is more accurate than a mouse, as reliable as a keyboard and more sensitive than a touchscreen.
This technology allows people to play, create, explore and learn with their computers through movement of fingers.
Some of the special features of Leap Motion are:
Most easiest method of computer interaction.
Having greater accuracy and responsiveness.
More flexible,uses array of sensors for easy accessing.
High portability
More Affordable
In future it is also used in robotics and business field also.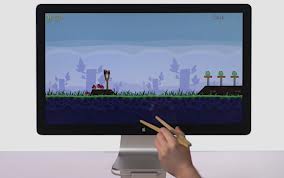 Applications include:
Education
For making musical groves
For gaming
Internet browsing
Medicine
Household
Entertainment
3D Modelling and Graphics
Manufacturing