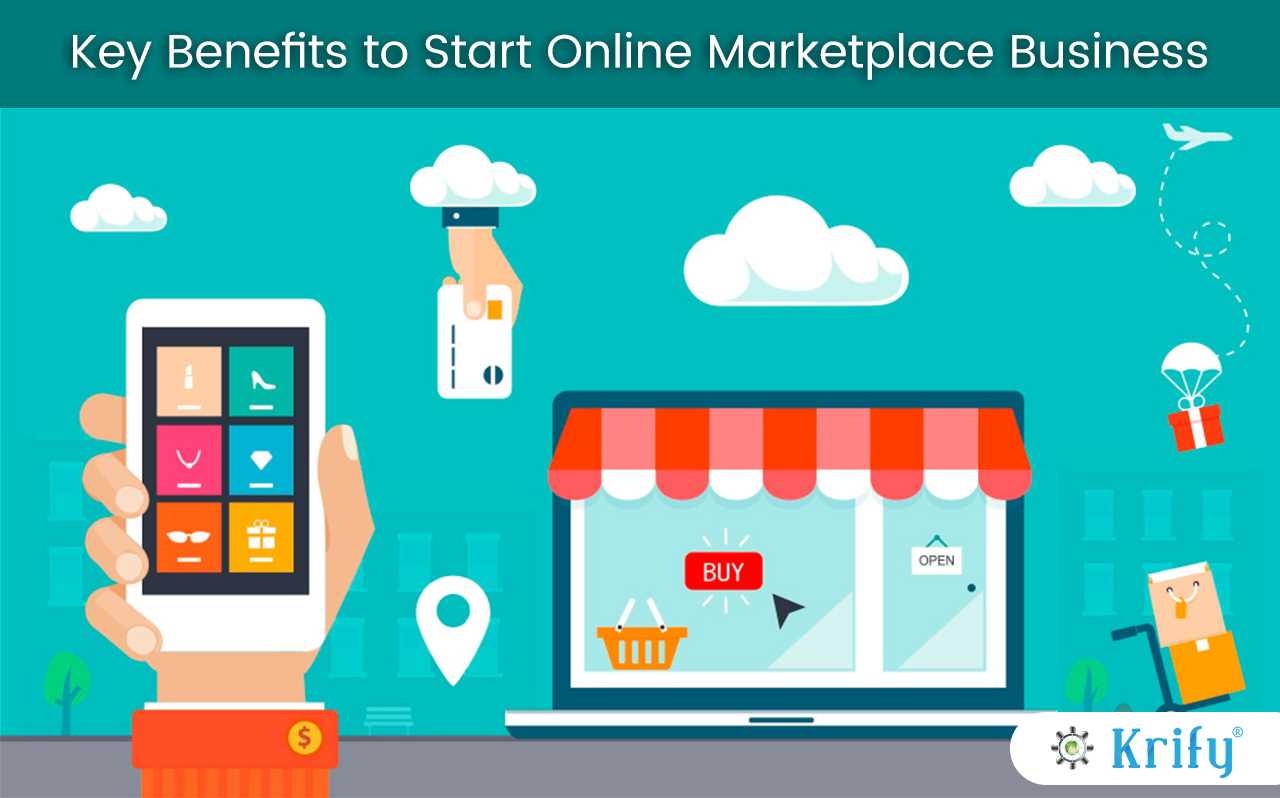 As people are becoming so modern so that the consumers and businesses have both moved their interplays online. Online Marketers enable you to sell goods without setting up your own online store. Selling through online marketplaces gives a flexible business opportunity with relatively low start-up costs. eBay and Amazon are the best examples for the well-established marketplaces. According to Statista, in 2017 e-commerce sales amounted to $2.3 trillion worldwide, and this number is expected to grow in the coming years.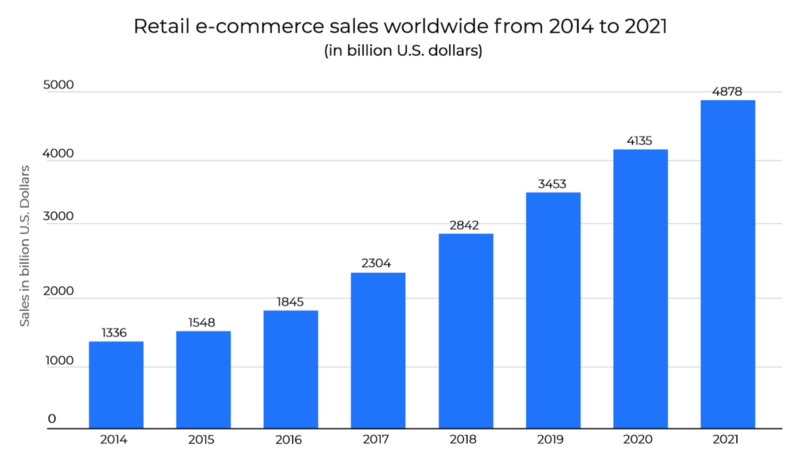 Marketplaces make interplay between customers and businesses possible. Online marketplaces have increased since a couple of years. This list of new marketplace business owners are equally functioning beside such giants as eBay, Uber, Airbnb and also Amazon. According to a survey conducted by Internet Retailers, 35 of the current top 75 online marketplaces started between 2010 and 2015. These involve retailers that have been around for a while but just recently began allowing other merchants to sell on their sites.
Let's talk initially about
What are Marketplace Businesses?
The online marketplace is also named as e-marketplace which is a website developed for buying and selling of items or app developed for buying and selling that serves as an arbitrator between customers and companies or individuals who offers products and services in the B2B and B2C sectors. Marketplace owners usually never offer products and services themselves. The work is to provide a platform where marketplace participants interact.
Types of Marketplace apps
There are four main types of e-marketplace business:
Hybrid Marketplace Business:

which offers their own products as well as products from other companies while providing a platform for participants to complete transactions.

Horizontal Marketplace Business:

which offers products with similar characteristics.

Global Marketplace Business:

which sells all kinds of products from different suppliers and have no limitations.

Vertical Marketplace Business:

Which offers the same products from different vendors.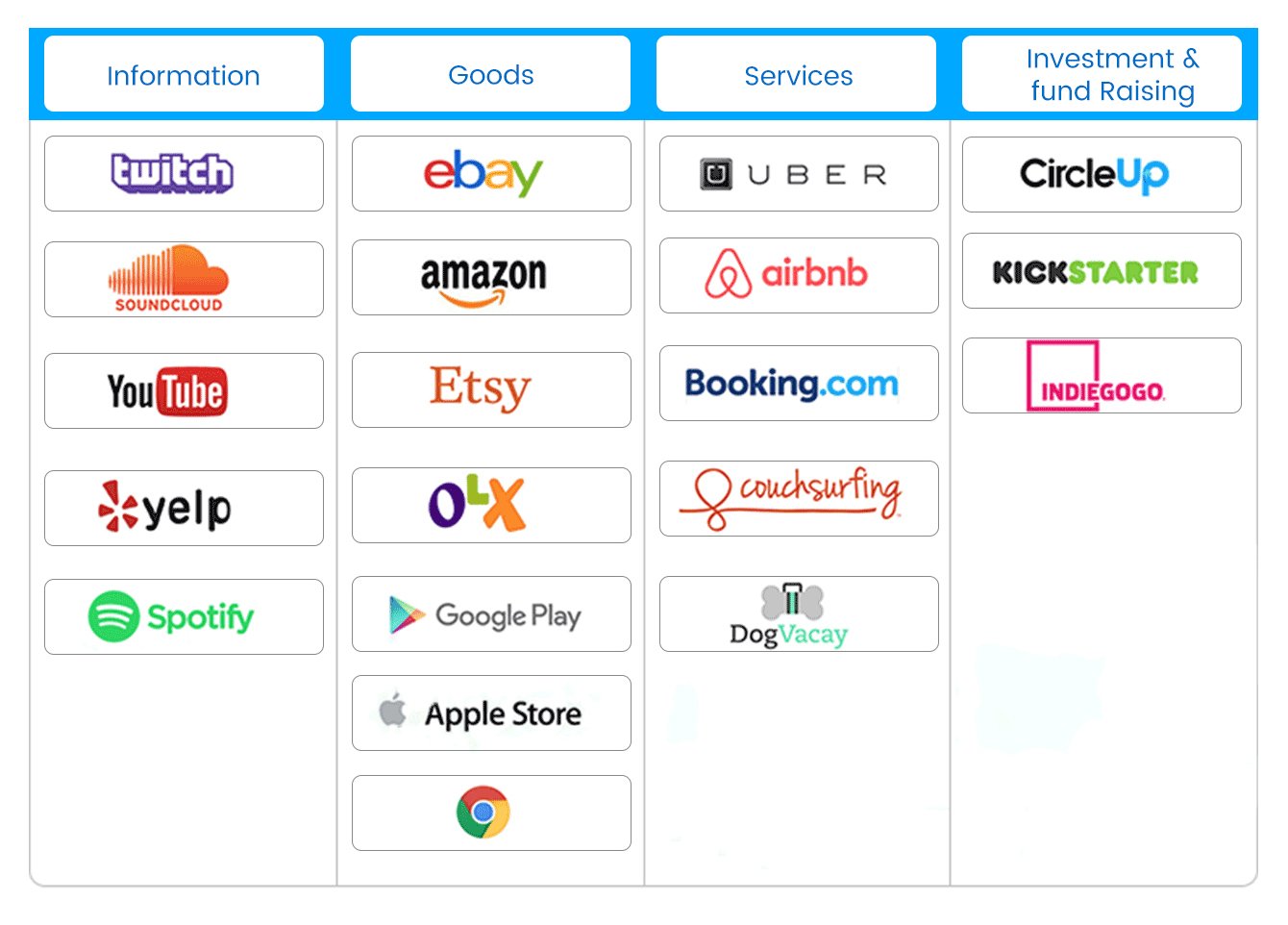 Key Benefits to start Online Marketplace Business
Here some potential advantages to be gained by connecting an online marketplace will differ between industries and businesses, and certainly between buyers and sellers.
No Inventory
A marketplace usually requires less financial risk than an e-commerce store as it doesn't maintain inventory investment. In most of the cases, an online marketplace actually doesn't sell the product as it is not selling the actual product. Instead, it is connecting people with the products or services to those who want to pay for those products and services and then taking a cut of the transaction. However, the marketplaces are likely to expand quickly. And if any case the if the traffic grows quickly, it may be necessary to add more vendors to meet the demand. The only hurdle before a marketplace owner, therefore, is to balance supply and demand. High-quality vendors attract more customers, while a growing base attracts more vendors.
Downsides of an online Marketplace
One major difficulty that is on the way to marketplace success is a pre-launch promotion. In particular online marketplaces are notoriously difficult to spark what usually named as "chicken and egg problem". The customer experience can also be difficult to manage, just ask the Airbnb host whose home was vandalized by her guests. It's wise to develop an MVP version of your marketplace when you are starting out you can invest in improving your marketplace functionality. But if you can overcome these challenges, an online marketplace could be the ticket to creating a large, successful company with a lasting impact.
Revenue
The best part of marketplace owners is that they can choose a revenue stream that fits their market niche and align their business goals as accordingly. The way the marketplace owners derive revenue determines the success of their platform. The most popular monetization models are commissions, listing fees, subscriptions, lead generation fees, advertising, and giving additional services. You can use a blend of several monetization schemes, but it's best to implement just one when you're starting out. For instance, Craigslist and OLX make their money from premium listings. The most auspicious marketplace companies like Booking.com, eBay, Etsy, and Uber use the commission business model.
Customer Engagement
One major concern of an e-marketplace is that it brings all offers together from multiple suppliers or service providers. Customers are more likely to use an app with a broad range of options so they can choose exactly what they want without limiting their choice to a single provider.
Unique Access
The Internet is the key access to very business growth as it breaks down the geographical boundaries. For instance, a seller in Australia can reach a buyer in the UK, but given the way search engines work, how likely are they really find each other among the billions of websites that exist? An online marketplace puts the right buyers in touch with the right sellers with far better accuracy than a simple web search will ever succeed.
Vast RoI for sellers
RoI for the seller is absolutely breathtaking when compared to other types of business development activities. Most of the online marketplaces provide inexpensive annual membership deals.
Simplified Sales Process
There is a proverb, there's many a slip twixt cup and lip.  A significant balance of potential buyers are still nervous about committing to a financial online, particularly when the payment platform is new to them. Utilizing an online marketplace, they are in a familiar section.
Boost Your SEO
Having your website associated will give it a welcome to boost your SEO. Every online business always thought to be in the top search and invest most of their time and money for limited returns. A recognised online marketplace will typically have done all the hard work already and will be in the top search for most competitive keywords.
Analysis
Every marketplace can track their sales with accurate metrics. Let's see with an example, an owner can view the products or services that are in demand and know which vendors are most preferred by that the owner can sell goods and services that truly matter to its users.
Branding Boost
It is not just your SEO that will reap the benefits. Today, brand recognition and image are more important than ever, and with online marketplaces, new entrants running on a shoestring appear right alongside household names from the multinationals what better way to get your company noticed?
Collecting Market Research Information
It's very important to have the perfect opportunity to compare and contrast the competitors what they are doing and how they are doing it. In this 21st century its a better idea to have an eye on your main competitors.
Extend your network
In the modern business, dynamic businesses spend more time on networking than ever before to thrive. Online marketplace provides the opportunity to do so at no additional cost, by identifying the companies that can be most influential in partnering you to the next level of success.
Comparing the Traditional retailer and an online marketplace
Party City is a traditional retailer that is found in 1986 and sells discount party paraphernalia who have over 6000 full-time and 8000 part-time employees. Etsy, an online marketplace for homemade goods that went public in 2015 and has only 685 employees. Even though Etsy is relatively new to the market, it saw annual revenue of $44.12 billion in 2017 according to Statista. Party City, on the other hand, had $2.37 billion in revenue in the same year according to the marketplace. Etsy shows how business owners can get vast with fewer resources required to maintain the business.
Final Notes
As with any evolving platform, the online marketplace is continuously expanding and improving, but not everything is supported yet. And also businesses and customers alike seek convenience and a reliable place where they can buy and sell the things, and that's Marketplace enabled us to grow rapidly worldwide and has been very supportive of our business who are looking for ways to promote their products and services through multiple channels.
At Krify, we build complex and technologically advanced software. For more details on marketplace app development or a price quote, contact us. We will help you achieve your business goals with our project assessment and digital solution.