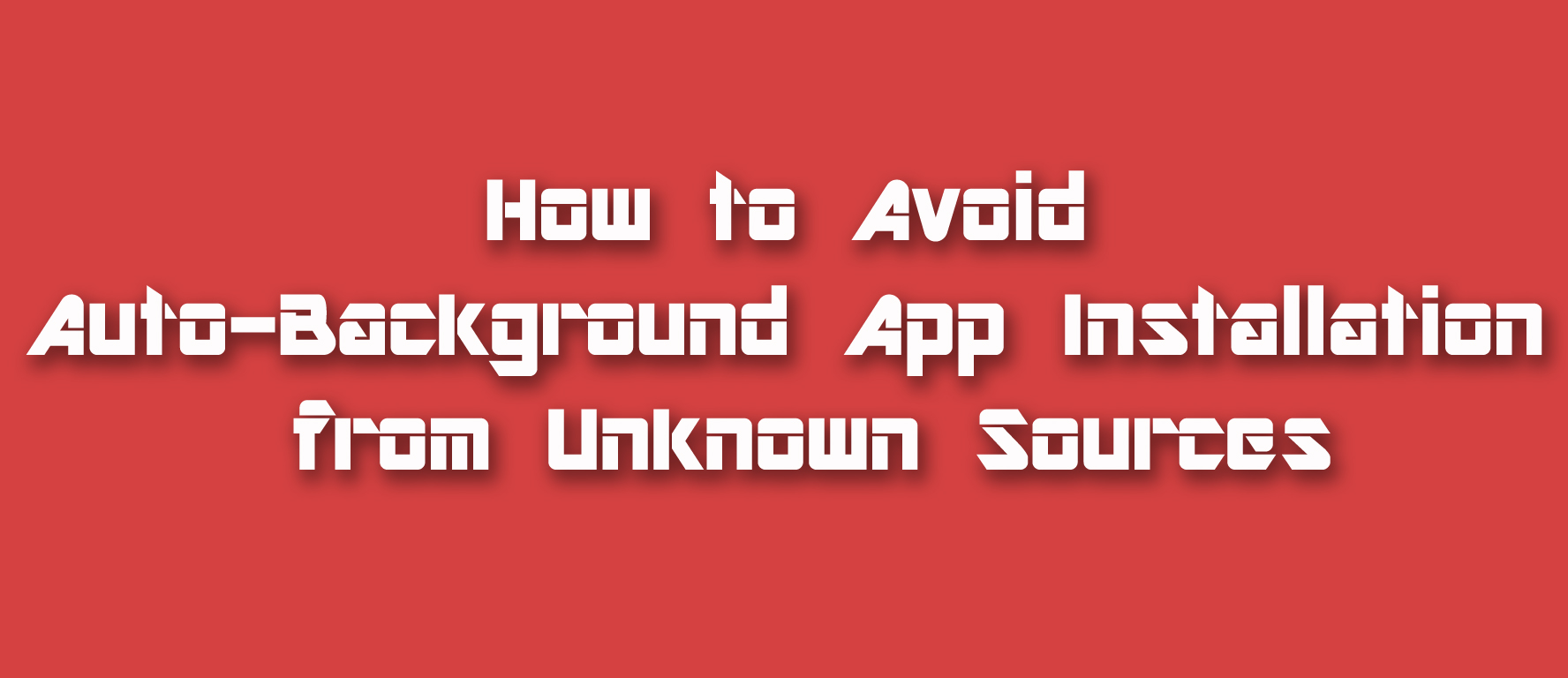 Android operating system is now one of the major mobile operating systems using in more than 45% smartphones. Do you think Android will not have any consequences in using? Well, Answer is absolutely NO! But it have strange usability for user interface and user experience in using.
Everyone know what are the best smartphones around the edge with latest technology of the world. But very few people are aware of why technology has driven new updates in their operating systems and apps in their own mobile, do you know why? Cool! If you ask me the same question my answer is absolutely No, but I experienced few situations and now I am scared of using the smartphone with Data flow.
Let's check what situations I faced is and how to get rid of it??
Android is having a freedom with custom featured settings in every aspect without user permissions which is the greatest irritating thing for user with a solution 😉  Confused? So let me begin with things what I faced while using Android Smartphone.
Popup and Ad's: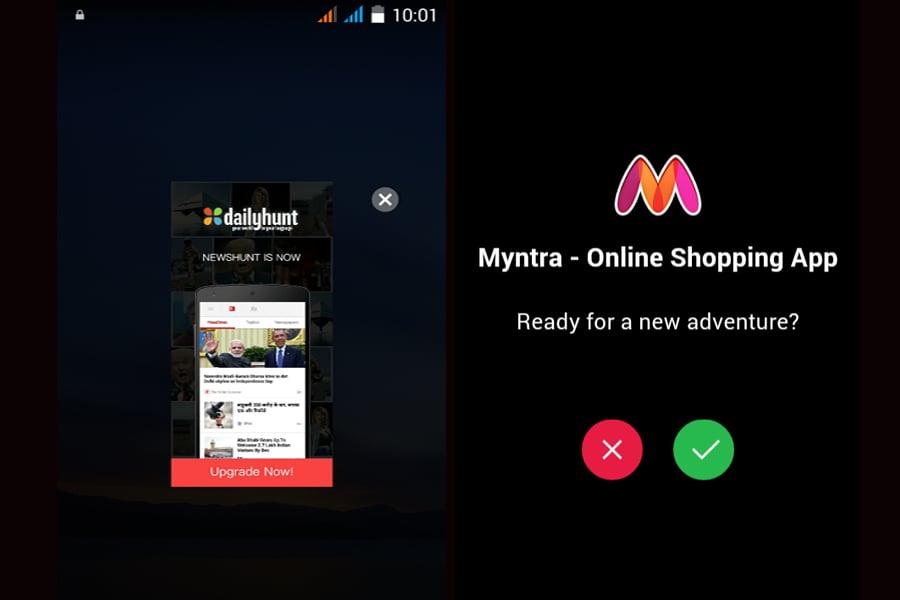 Do you have any experience in "when you are in a serious discussing with someone suddenly some popup came up in a wrong moment and make you phone hang for few minutes, how you feel?" funny right but it seems for like mad and once we think like what the hell is going on my phone.
Background Processes makes your phone run slow: (RAM CONSUMPTION):
Exactly! RAM is one of the main part make your smartphone work smarter in a better way with support of secondary memory.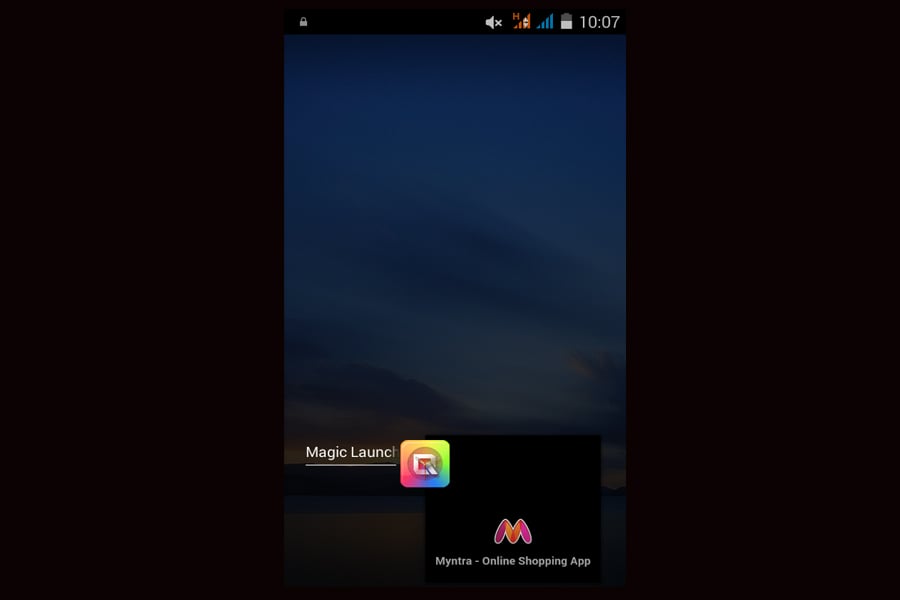 Background running applications is something which ware run on your phone only through the usage of RAM. The more apps you run the more RAM will be consumed and make your phone run slower. Do you like to handle your phone in slow motion? If you ask me my answer is absolutely NO! I feel it like someone pulling me back from walk with pressure.
We may not opened it but it runs in background, make our phone very slow if there are more than two apps run like this in background continuously, even battery dries too faster.
How about Force Stop unwanted apps:
The app running is background would be stopped in Android mobile is through force stop. Even after doing it force stop if it started run with in seconds. How you feel? If you ask me I feel like my phone even won't hear my words 😛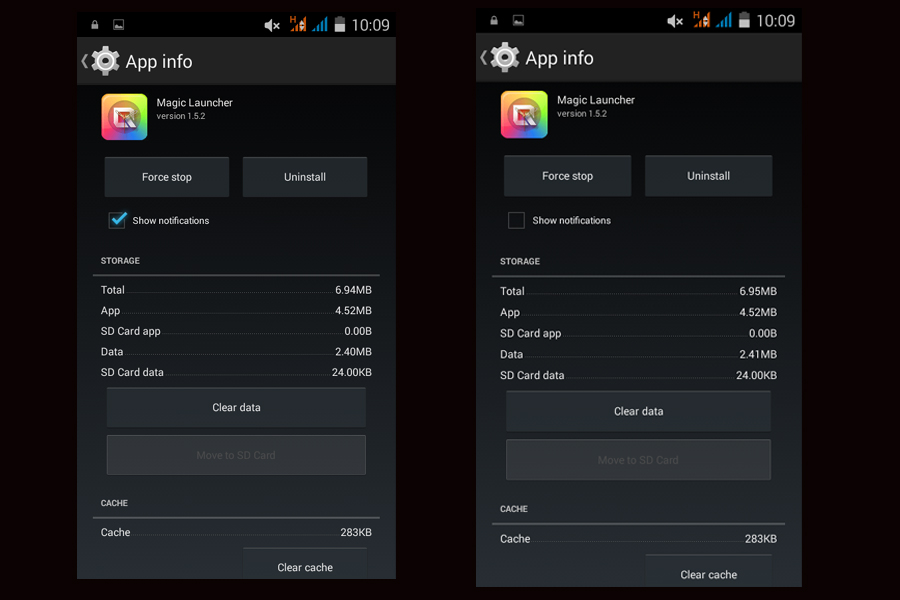 Common here is an app on my mobile which ware running in background even after I was force stop. Do you think you are over exited to do uninstall? Oh No! Don't get exited here situation is like it will auto install soon back even without your permissions once you connected to internet.
Do you think above is screen showing an app of a Launcher so it's not supposing to stop? Your thinking may be right! But it's not the main reason checkout other app screen showing below doing the same thing that running even after source stop.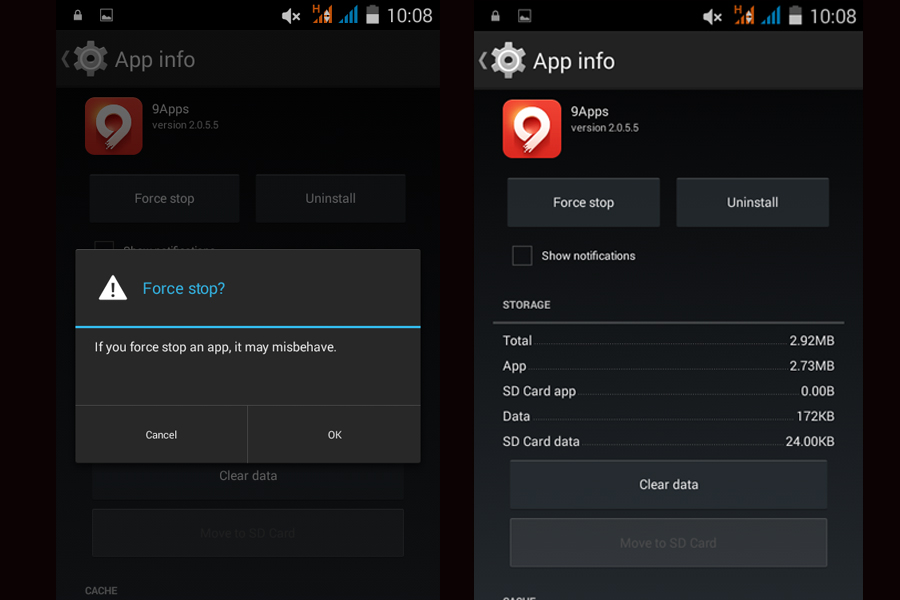 Do you know Apps Permission panel in your mobile?
Thinking a bit cleverer now? Well we know that there is parent control for everything so that we can get manage something with other. Exactly I agree with you but not in all cases! I you know I already denied all the access of that app but still in was running in background and start running automatically.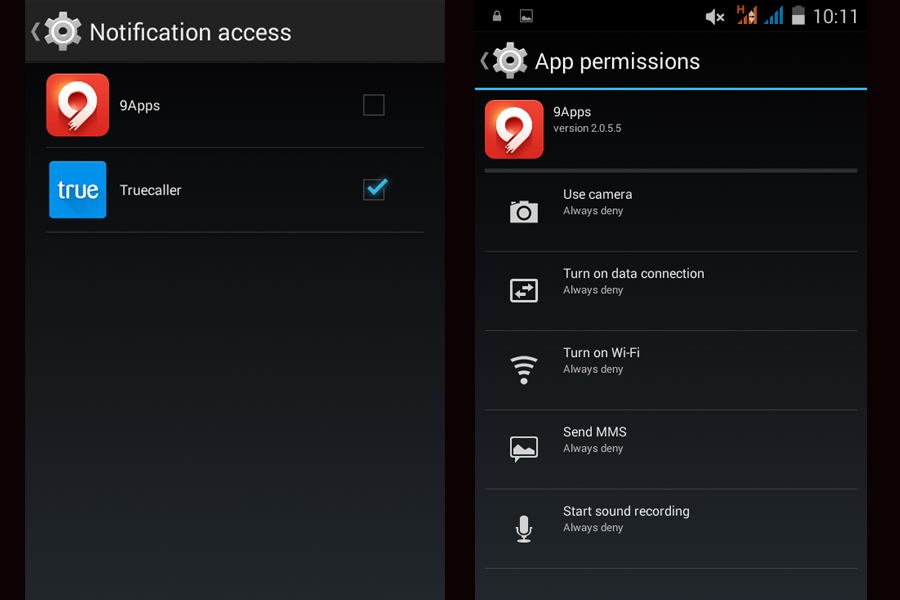 Ok! Now are you done with un-installations? Are you sure is your phone don't have that app? Actually that's not done it will install again soon on your mobile.
How about Android Device Administration?
Yeah you must be secured before installing apps at the time of first installation itself because once the bug entered into your device it will not leave you alone with comfortably using your mobile. Here is a screenshot showing unknown resources are not allowing to install on mobiles.
How about restricting the background data?
Checkout the following screenshot process as given clearly with steps there is some bug named com.google.system.s.rr running instantly even after doing the complete restriction of background data. Do you know how? Don't think too much it's just a bug not have any terms and conditions applied 😉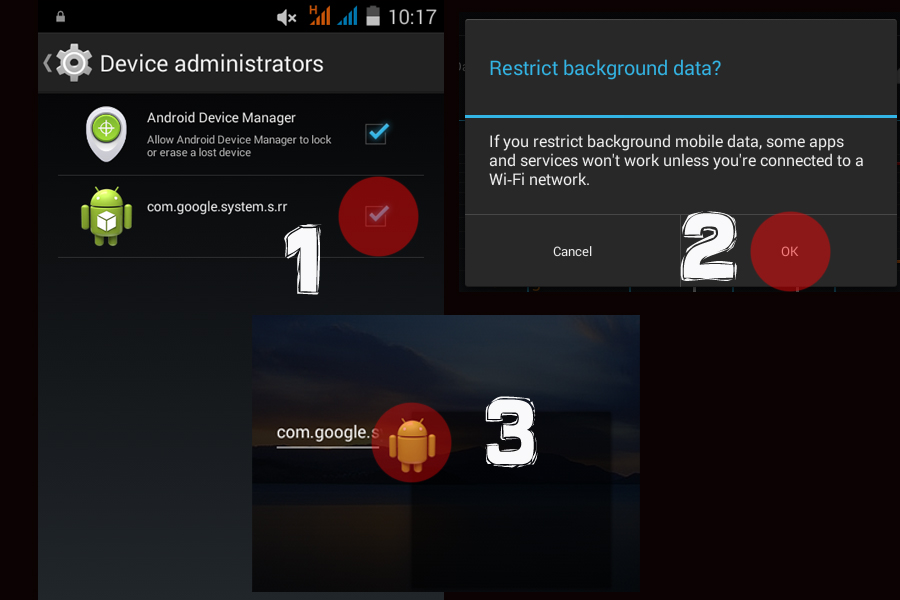 Have you tried any update before? Or routed your android device?
Yeah there are few updates can make you get off from the problems. It's very useful thing to do updates. Most of the updates can clear your bugs like formatting your whole device 🙂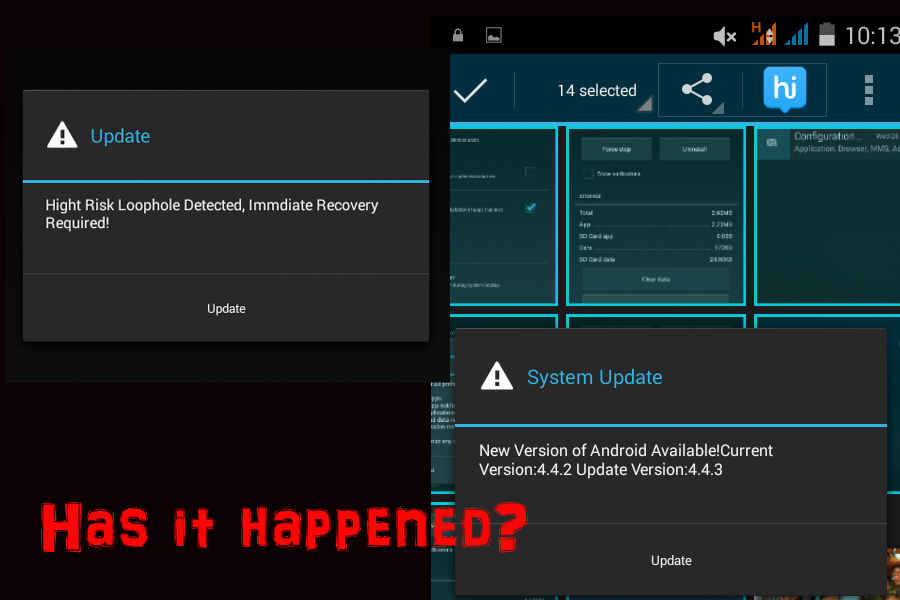 Unknown Resource utilization's!
Do you think mostly in android devices only few things happens like this? Not exactly bug is a bug at every once software but why happens to android mostly is it was less secured compared with iOS Devices.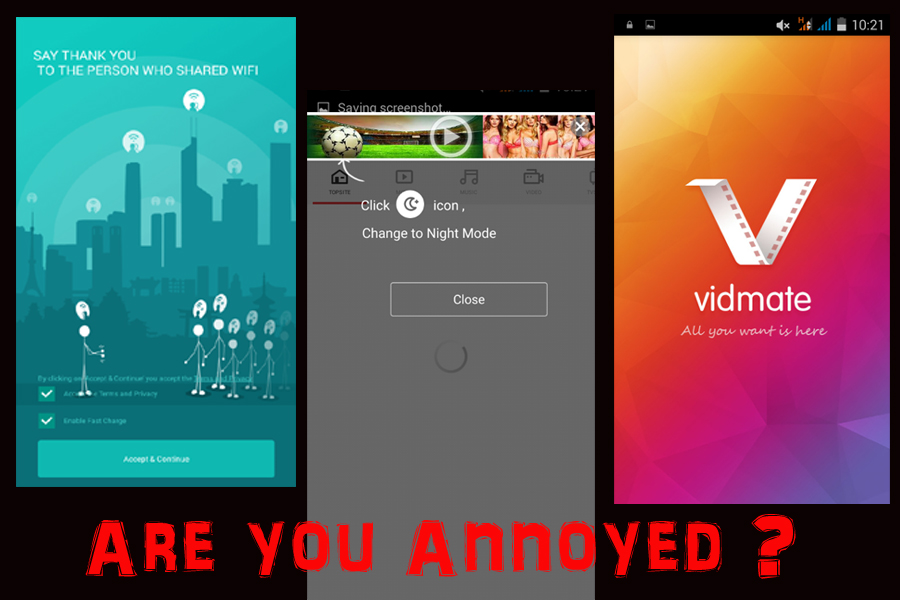 Do you like if your notification bar filled up with things?
If you ask me same, I never thought to make it happen even in dreams.  I'm a launcher lover but there are more bugs came through it but I want make to solve with even by taking a bit of time around the my device.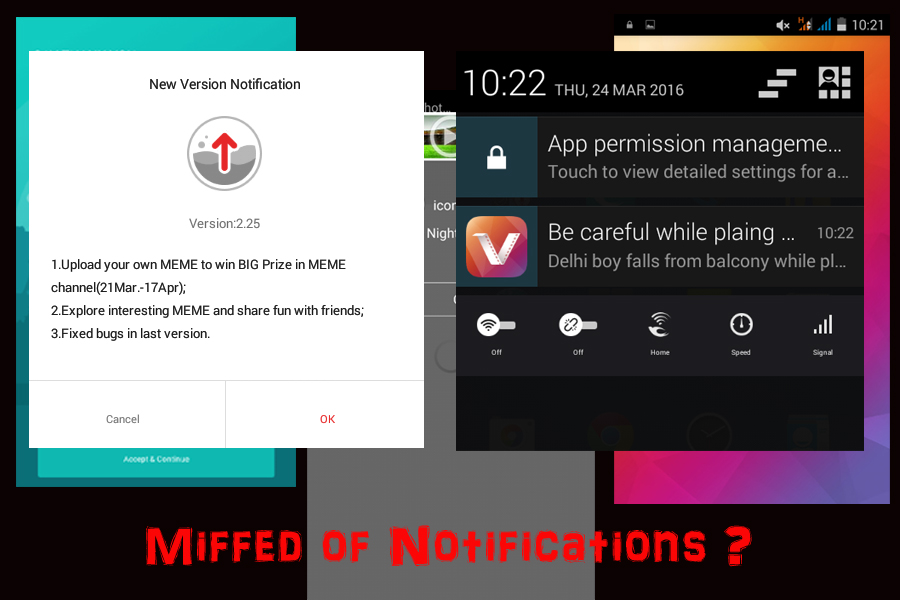 So… Now let's check what is the feasible solutions to the above problems are
Firstly I suggest you to make sure that you android automatic updates are on or off through following steps.
Just go to Google Play store.
Knock on three horizontal lines on the top of left side.
Choose setting from their then, knock on Auto-update apps.
To disable automatic app updates, select do not or do auto-update apps.
And Check other settings as per your requirement Auto-update.
Secondly I suggest you to keep update your Google play account passwords and make sure to do this from computer:
Create first new password for your Google account then Log-out, log-in using first new password.
Now generate new own password (with strong password)
Finally Log-out of Google on your device to log-in with the new safe (strong) password.
Better you can do this with factory reset before logging in with the new safe password.
Thirdly I like to suggest you for bugs you should do the hard reset by following process.
Hold the Power button + Volume Up.
Screen with Android system repossession menu seem.
Choice wipe data / factory reset with the volume keys and tap the Power button to activate it.
Finally pick yes – erase all user data with the volume buttons and tap Power.
Few of the 2016 android devices that support these settings are… Acer, alcatel, Allview, Amazon, Amoi, Archos, Asus, AT&T, Benefon, BenQ,Bird, BlackBerry, BLU, Bosch, BQ, Casio, Cat, Celkon, Chea, Coolpad, Dell, Emporia, Energizer, Ericsson, Garmin-Asus, Gigabyte, Gionee, Google, Haier, HP, HTC, Huawei, i-mate, i-mobile, Icemobile, Innostream, iNQ, Intex, Jolla, Karbonn, Kyocera, Lava, Lenovo, LG, Maxon, Meizu, Micromax, Microsoft, Mitac, Mitsubishi, Motorola, MWg, NEC, Neonode, Nvidia, OnePlus, Oppo, Orange, Panasonic, Pantech, Philips, Plum, Posh, Prestigio, QMobile, Samsung, Sendo, Sharp, Sony, Spice, T-Mobile, Toshiba, Vodafone, and XOLO