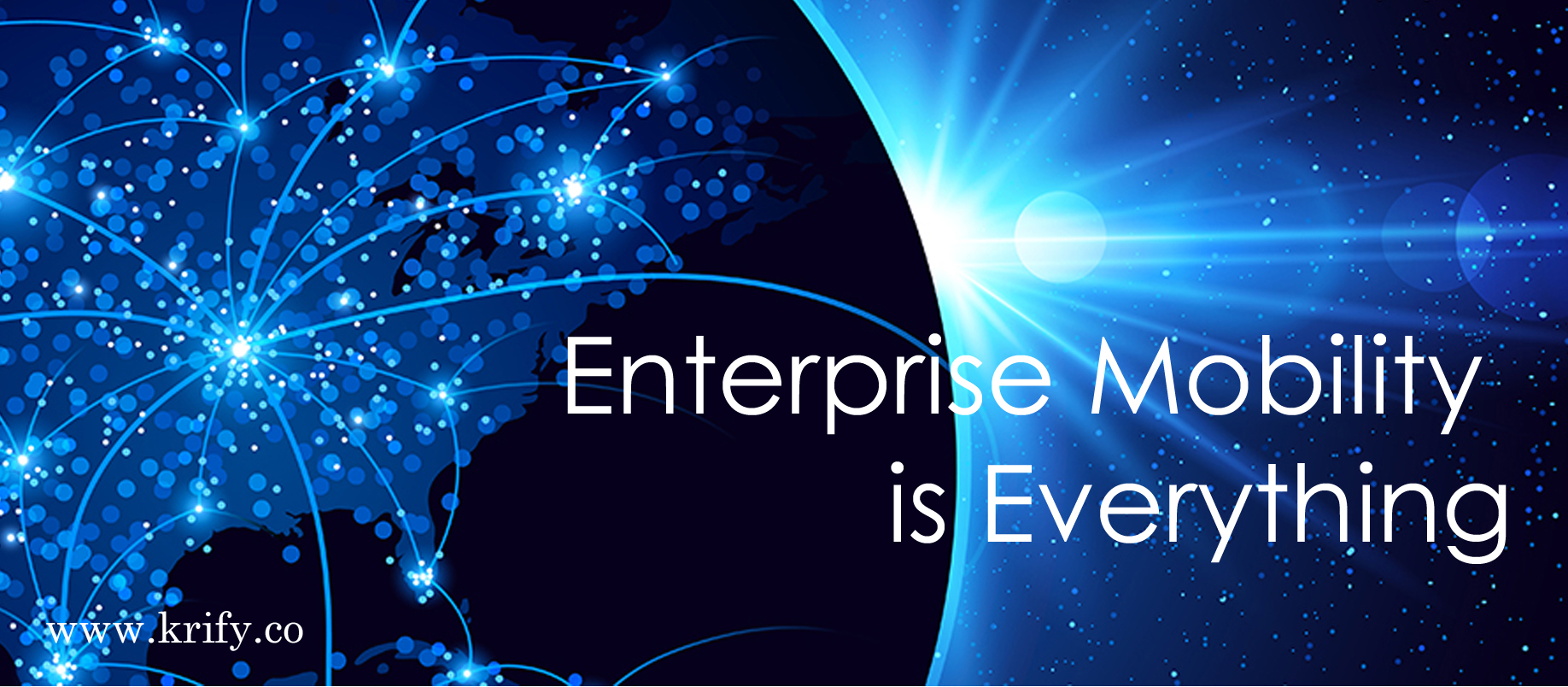 What is enterprise mobile application?
Enterprise mobile application can be stated as a mobile application which is used in the commercial world to resolve the glitches of an enterprise. Mostly, an enterprise app is very large and complex developed through a unique software platform.
#2016 trends of enterprise applications:
Now a days Enterprise mobile apps have become a growing demand to enhance productivity of a workforce. Smartphone apps are increasingly improving enterprise process and production by adding benefits such as driving employee productivity, operational excellence, and revenue growth compared to the traditional method.
Read our previous article Need of Mobile Apps Development for Businesses #2016 for more info.
Why business needs enterprise apps?
With the rapid growth in number of mobile users and business growth rate of Google's Android and Apple's iOS phones, majority of entrepreneurs and employees are creating close relations with smartphones. Also the smartphones are getting upgraded regularly with new and special features that are very much similar to needs of businesses. You can handle all your business requirements remotely anytime, anywhere.
Finally business mind-sets are getting polished and are ready to utilize the digital technology completely to fulfil their own business needs. This need and demand resulted in development of "Enterprise mobile apps" which can connect everyone in organisation in easy and smart way just with use of their fingertips.
Read our full article describing about: Developing Enterprise Applications for Improved Productivity and App Security
Reasons behind Enterprise apps development:
Everything has a reason to come up in 20th century as everything is crucial for entrepreneurs to develop their businesses. Our expert team has faced it and tried to answer this through same question, why enterprise apps?
We found few of the major challenges in execution of entrepreneurship that we have discussed in our earlier post f "Challenges faced by Enterprises/Organisations".
Read our full article at: Enterprise Mobile Application – Transforming Enterprising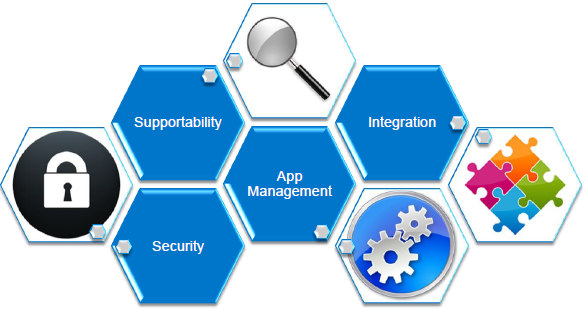 Some of the most essential features that should be included as feature of any enterprise mobile app:
 Deliver an Experience Users Love
A successful enterprise app can be defined as the one that identifies and incorporates the needs of users. The mobile application for any enterprise should be sleek, quick and immediate. The touch of the screen should be fantastic so that user will not face problems while using the mobile app. The friendlier the interface is, the easier it is for use.
Seamless Interoperability & Connectivity
Seamless interoperability and connectivity is very important for Enterprise apps in real time, that allow smooth, centralized workflow that all employees can access the information at anytime from anywhere at workforce .
App should be able to work offline
The User or employee should be able to work offline as well. It is very important for employees so that they can access their data from anywhere in real time.
Battery Life
It is most important thing to have more battery life for the mobile app which is the main factor in the App's life cycle.
Security
Security is another important factor. No business can afford any kind of data leaks or breaches.
App must meet all future needs
Mobile App should be architected and developed in such a way that it should easily adapt the changes and future developments. This way the app will achieve the constant improvement.
At Krify, we provide end-to-end enterprise mobility solutions ranging from simple to complex applications. Our proven methodologies and with the help of our deep knowledge of enterprise mobility, we design, develop and deploy strategies and solutions at fast pace to drive enterprise and customer value in a line.
We successfully delivered enterprise mobile apps to our lovely clients in past decade with latest features. Here are few enterprise apps developed by our expert enterprise mobile app developers about for android, iOS, Windows, Blackberry, and even we developed hybrid enterprise mobile apps also.
Contact us…. for your enterprise apps development !
The exceptional group of designers and developers in Krify are available to develop your enterprise mobile app for your business in alignment with your business goals. These customized enterprise mobile app development leads to increased employee engagement and improved productivity.
Contact us to get your enterprise mobile app solutions designed from our talented designers and developers. Hire our developer to embrace enterprise mobility today.
Few of our Enterprise Mobile Apps are Crises Control, FMCO, . . . Visit our Portfolio for more Apps !