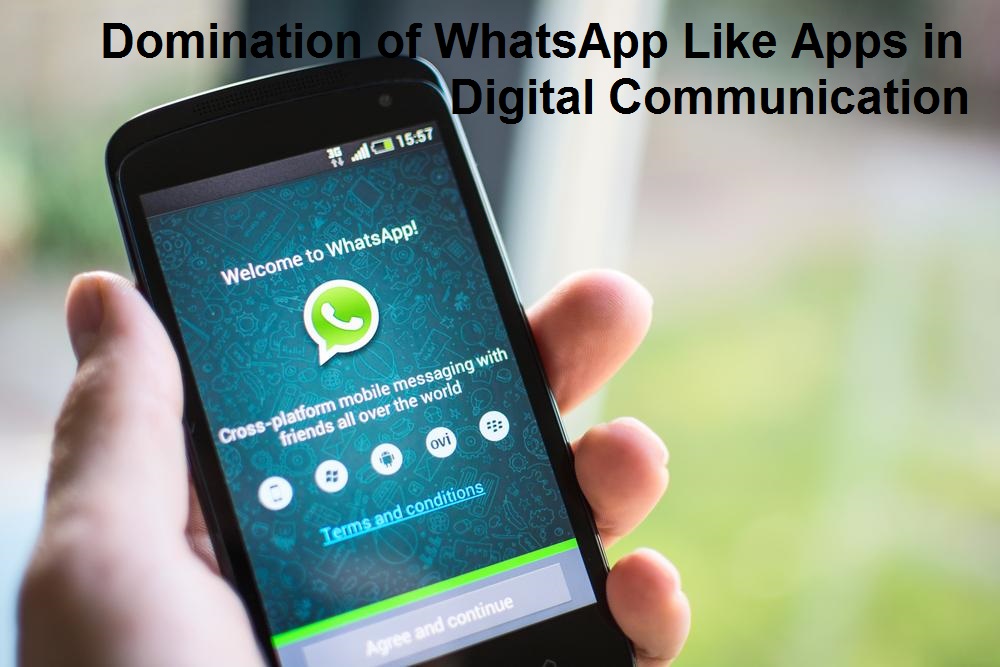 The explosion of mobile computing has led to the growth of chat and messaging apps with a faster pace than mobile. As investors are finding great potential for chat apps in dominating the new marketing landscape, the demand for WhatsApp clone app development is growing hugely. People are preferring WhatsApp like applications for private as well as social chat in forms of group chat.
Domination of WhatsApp like app for Instant Messaging
Statistics says that digital communication has become all about messaging apps. People are migrating from social media networks like Facebook to micro-networks like WhatsApp, WeChat, Viber etc. for day-to-day communication. Lately, the messenger apps movement is growing in markets like Asia, Europe and India and it will continue to grow. Messaging apps are top global apps dominating the mobile usage session.
Messaging App Preferences in Different Regions:
Till date Whatsapp is the most pursued messaging application and has inspired for the creation of clones. But many of such cloning attempts fails as it don't match with the standards of WhatsApp. To develop a Whatsapp like application, one needs to understand the technicalities and functioning mechanism of the app.
Technicalities of Whatsapp
Whatsapp is a real-time messaging application that uses Ejabberd (XMPP) server for transferring instant messages between two or more users. Whatsapp has been programmed by using programming language ERLANG and is powered by signaling technologies. This makes WhatsApp compatible for server-side chat history, group chats, user avatars and attachments.
However, for building a WhatsApp like messaging app, a lot of efforts were taken which include modifications in Ejabberd for an in-house protocol from XMPP, code restructuring and incorporating some crucial changes in Erlang. All such important changes led to achieving optimized server performance. The plus point of using ERLANG is that it helps in pushing changes to live implementation.
WhatsApp uses XMPP for protocol transfer and to ensure network security, it uses DSL for secure private data transfer. The mechanism is that when the message is sent, it is queued on the server and the message waits till recipient reconnects to the server to receive the message. Once the message is delivered, it gets deleted from server memory.
Develop WhatsApp like instant messaging application with Krify  
Plenty of messaging applications are available in an app store as an alternative to WhatsApp, But in reality, such applications are failing as they are not being built perfectly in all technical aspects.
Krify's in-house team of experienced and skilled software professionals is available and equipped to develop a WhatsApp clone app for Android, iOS and Windows platforms. If you are looking for Whatsapp like native messaging apps, hire our technical experts for WhatsApp like native app having speedy and flawless performance. We offer WhatsApp clone app development solution and the app functionalities include:
One-to-one chatting and group chatting.
User can update their profile with status message, contact details, profile picture, avatar.
Media sharing in form of photos, voice recordings, videos, without any limits.
Easy to create group chat and so is to leave the chat.
Video calling with the simple interface which facilitates easy camera switching, muting, etc.
Cross-platform solution for video and audio calling
Easy notifications on receipt of chat messages, incoming calls and other custom alerts.
Whatsapp clone applications for Enterprises
Krify also offers WhatsApp like clone app for enterprises which will provide add-ons for compliance, data protection management, security and third party software integrations. Such instant messaging apps for enterprises will come with extra security having client and server side encryption, secret chat and device ID database lock.
Contact us today for an intuitive and fast messaging app solution for your business or enterprise as well as for commercial chatting app solution.